In partnership with Molson Coors' Tenth & Blake Division, Cruz Blanca has teamed up with Texas brewery, Revolver Brewing, to bring craft cervezas to Texas.
CHICAGO (August 10, 2023) — Cruz Blanca Brewery will launch this month in North Texas in a strategic partnership with Tenth & Blake, the craft beverages division of Molson Coors, to bridge the gap between craft beer and the booming Mexican imports category. Cruz Blanca's modern take on craft cerveza will be brewed right in the heart of Texas — the largest U.S. state for Mexican imports — at Revolver Brewing in Granbury.
Cruz Blanca is a modern, craft cerveza brand combining craft beer innovation with the warmth of Mexican hospitality. The result is a line of craft cervezas brewed in a variety of refreshing styles that capture the vibrant spirit and flavors of Mexico, ranging from traditional Mexican-style lagers to tropical IPAs and cheladas. Cruz Blanca cervezas are right at home at a favorite taquería, on a sunny icehouse patio, or cooking in your kitchen with friends and family.
"Our expansion to Texas brings the essence of Mexico's rich brewing heritage to the heart of the Lone Star State," said Manny Valdes, CEO of Cruz Blanca Brewery and co-founder of Frontera Foods, which was acquired by Conagra Brands in 2016. "Our craft cervezas pay homage to Mexico's brewing history while utilizing the best aspects of American craft beer, offering an experience that sets us apart from traditional Mexican imports. We can't wait for everyone to savor the distinctive refreshment of Cruz Blanca, brewed right here in Texas."
Mexican imports, a behemoth category that has been the largest driver of beer industry dollar growth for more than a decade, provides a powerful backdrop for Cruz Blanca's elevated and expanded cerveza styles. Cruz Blanca has grown 20% over the last year; the expansion into Texas accelerates the trajectory.
"We're thrilled to partner with Cruz Blanca to help bring their craft cervezas to Texas," said James Gleaves, president of Revolver Brewing, maker of Blood & Honey, the top-selling local craft brand in North Texas. "Revolver is all about brewing authentic flavorful beer Texans love and we are excited to bring the vibrant Cruz Blanca experience to patios all across Texas."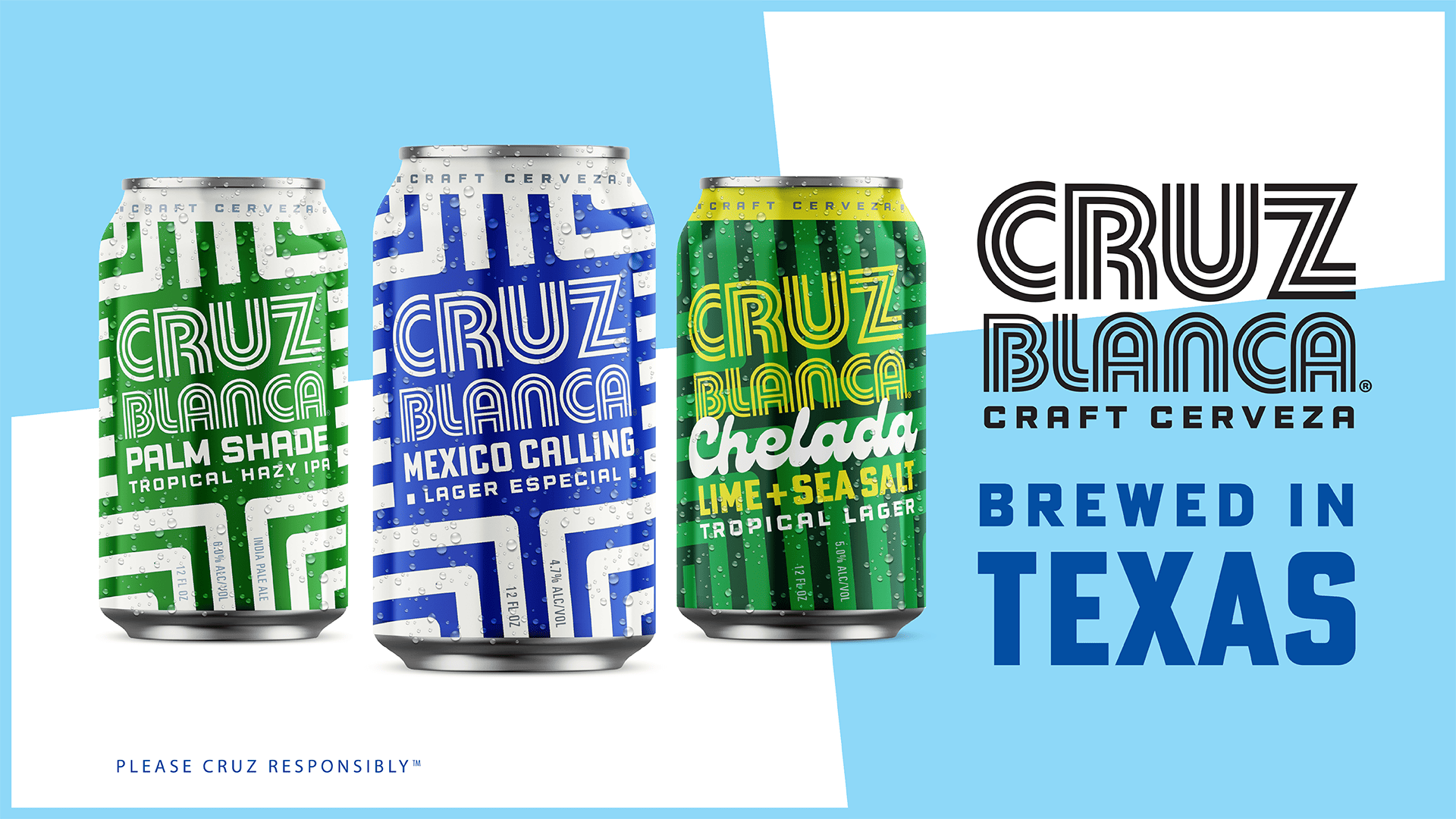 Cruz Blanca will launch with three beers – Mexico Calling Lager Especial, Palm Shade Tropical Hazy IPA, and Chelada Lime + Sea Salt Tropical Lager – available on draft in North Texas beginning in August 2023 and will expand to retail later this year. Originally founded in 1869, and reimagined in Chicago in 2016, Cruz Blanca is one of the first breweries in the U.S. to be solely dedicated to brewing craft cervezas.
To learn more about Cruz Blanca, visit https://cruzblanca.com/ and follow @CruzBlancaBeer on Instagram.