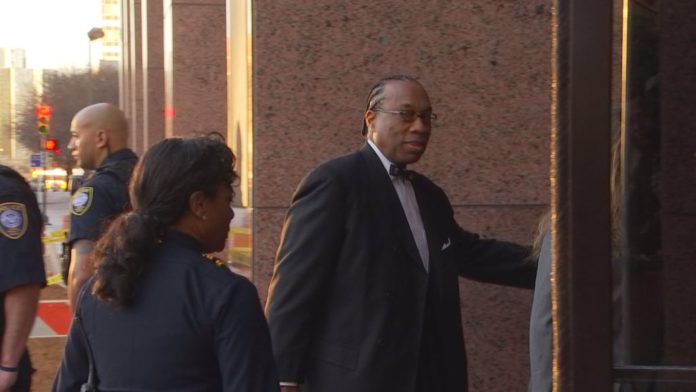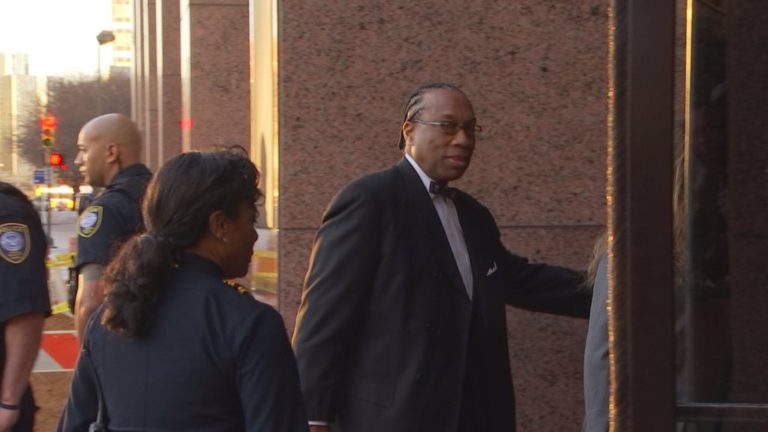 John Wiley Price NOT GUILTY Verdict
DALLAS—The highly polarizing public corruption trial of Dallas County Commissioner John Wiley Price is finally over. Friday morning a federal jury found Price not guilty of bribery, and six counts of conspiracy to commit mail fraud.
However, Price originally faced 11 charges. After eight days of deliberations, jury members were hung on the remaining three counts of tax evasion and one count conspiracy to defraud the Internal Revenue Service.
Specifically, Price was accused of accepting nearly $1 million in bribes over the course of a decade in the form of money, cars, and land. In exchange, the government argued, he got deals for companies doing business for Dallas County. The defense argued the payments Price received were loan repayments.
Longtime Chief of Staff Daphney Fain, Political Consultants Kathy Nealy and IT Salesperson Christian Campbell were in the indictment as well. But Nealy and Campbell both opted for separate trials in exchange for testifying on behalf of prosecutors.
Alleged co-conspirator and political consultant, Kathy Nealy, has already admitted she actively evaded paying more than $600,000 in income taxes. It is unclear if Nealy's trial will proceed as scheduled.
Possible Appeal By Prosecutors
Judge Barbara Lynn summarily dismissed the three counts of tax fraud and dismissed the jury. Lynn has now given federal prosecutors one month to formally declare if they will file an appeal.
Before jury deliberations began last week, Lynn called the prosecution's case 'troubling.'  They submitted more than 1,000 pieces of evidence and detailed ten years of surveillance. Yet it wasn't enough to take down Price, a self-described longtime political target.
"The burden of proof never shifts to a defendant," Judge Lynn told the jury last Tuesday. "The government must prove beyond reasonable doubt."
After a ten year investigation it seems likely prosecutors will push for a retrial. If they fail to appeal, the cash seized from Price's home during a 2011 FBI raid may be returned.
As for now, the first African American and the longest serving member of the Dallas County Commissioners Court is free and emerging from the cloud of conspiracy and misdeeds that have been surrounding him since news of the trial broke in 2014.
After exiting the Earle Cabell Federal Building and Courthouse Friday afternoon Price was visibly happy but declined to speak with reporters.
"I'm on my way to work. That's all," said Commissioner Price.
"As he does every day," echoed Lead Defense Attorney Shirley Baccus-Lobel.