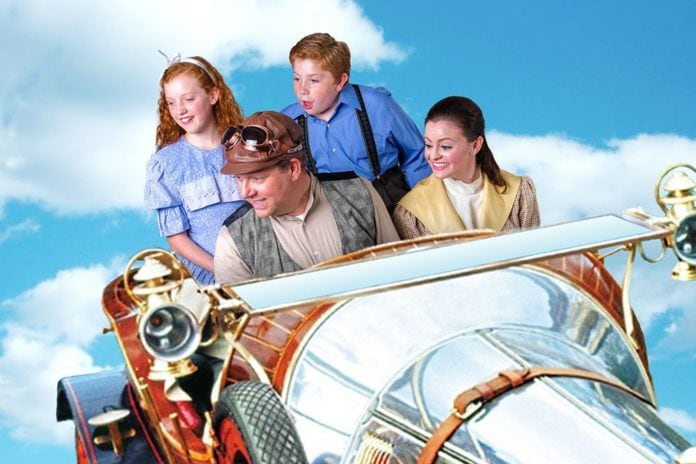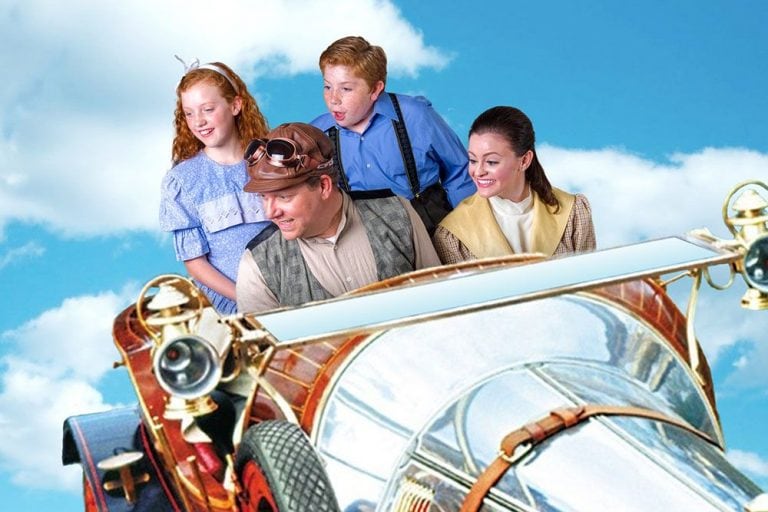 CHITTY CHITTY BANG BANG opens at Artisan Center Theater on Friday, June 17, 2016 and runs through Saturday, July 30, 2016. The 196 seat theater-in-the-round is located at 444 East Pipeline Road in Hurst. Performances are at 7:30pm on Monday, Tuesday, Thursday, Friday, and Saturday with 3:00pm matinees on Saturdays beginning June 25. Reserved seating tickets are $22.00 for adults, $20.00 for students and seniors, and $11.00 for children 12 and under.
Monday through Thursday tickets are $20.00 for adults and $9.00 for children 12 and under. Tickets can be purchased online at ArtisanCT.com, or by calling the box office at 817-284-1200.
Here comes a fantastic musical adventure with an out-of-this-world car that flies through the air and sails the seas. Based on the beloved 1968 film version of Ian Fleming's children's book, and featuring an unforgettable score by the Sherman Brothers (Mary Poppins), Chitty Chitty Bang Bang is one family-friendly blockbuster that audiences will find "Truly Scrumptious."
CHITTY CHITTY BANG BANG will be interpreted for the deaf and hard of hearing on Tuesday, June 21 at 7:30pm.