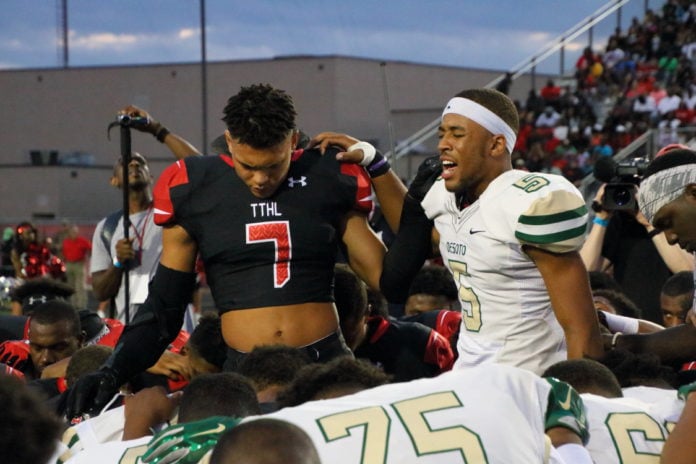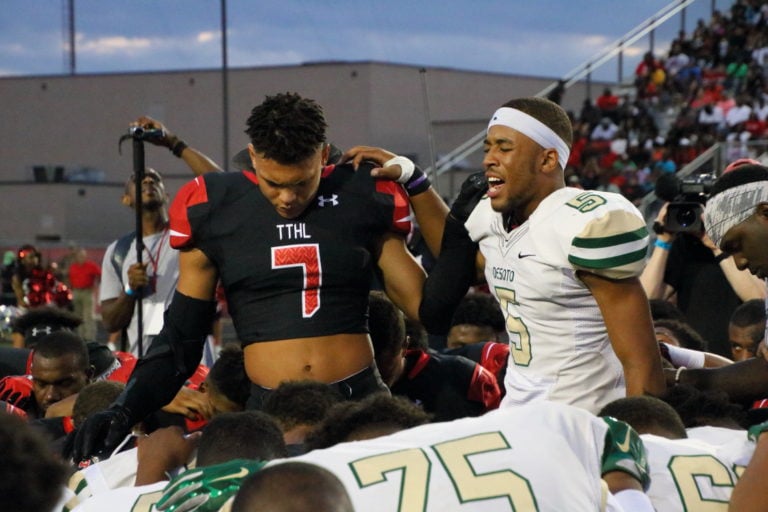 Byron Hanspard Jr. among the top-25 athletes in the country receives honors
DESOTO—The Friday night lights over DeSoto Eagle Stadium have gone out and the Texas 6A State Football Champion Trophy is on display. But junior defensive back Byron Hanspard Jr. continues to bring home gold.
Recently Hanspard, a Semi-Finalist for Texas Christian Athlete of the Year Award, won the inaugural Sammy 'Bo' Mings, Jr. Legacy Award.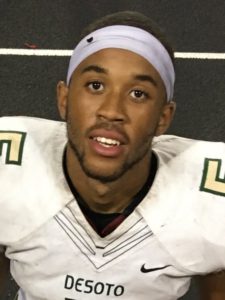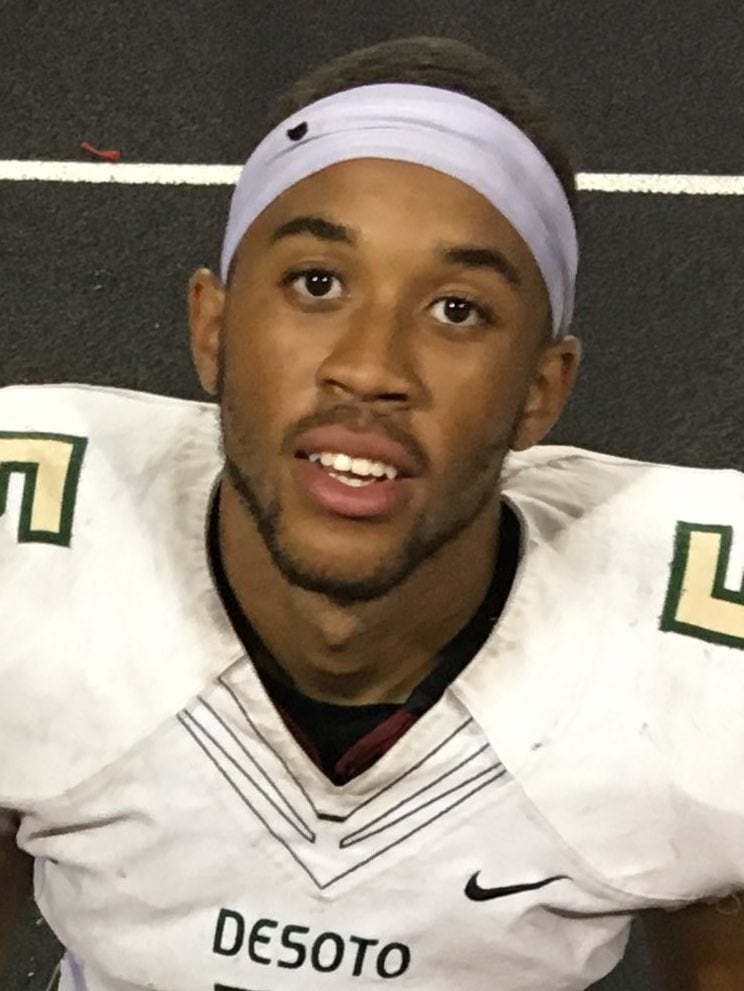 Coming from outstanding athletic stock, Hanspard Jr. is the namesake of former DeSoto Eagle, Texas Tech All-American and former Atlanta Falcon Running Back, Byron Hanspard.
The program is an outreach of the Lay Witness for Christ International organization that celebrates student-athletes as well as coaches who honor Christ through their character and actions on and off the field.
The Legacy Award is given in recognition of the passing of a valuable attribute or idea from one generation to another. Former Desoto Star player, Byron Hanspard Sr, was recognized as the 1993 Christian Athlete of the Year 23 years ago.
"As a child I remember listening to my dad go on and on about Byron Hanspard. I have one vivid memory of us sitting in the car listening to one of his games. How excited we were to see all of his accomplishments and how proud we were of him," Said DeSoto ISD School Board President Carl Sherman, Jr. "Never in a million years would I think some years later I would be celebrating with his son!"
The semi-finalists represent the best of the state. Awards are given to the male and female Athlete of the Year, as well as awards for Courage, Paying It Forward, Maximizing Your Potential and The Inspiration Award. 2016 Christian Coach of the Year Randy Allen of Highland Park HS and Olympian Carl Lewis who is an LWFCI Board Member, were also at the banquet.
Other past DeSoto High School winners are Ellis Hobbs, III (2000) and Jasmine Johnson (2007).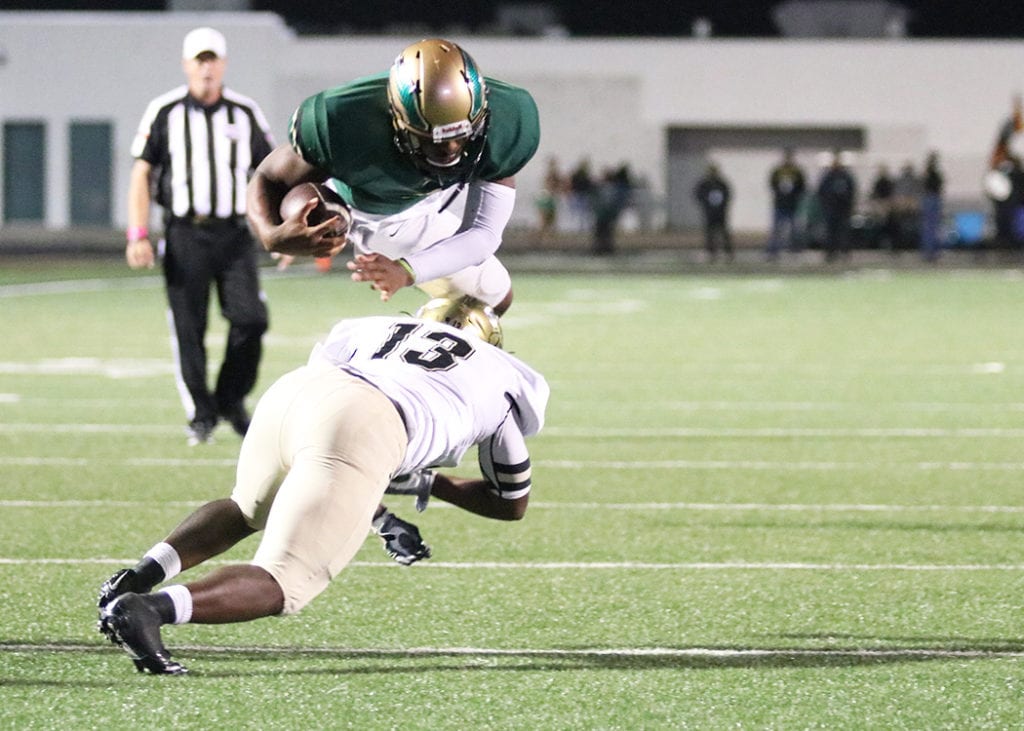 On And Off The Field
During the 6A Division II Semifinals Hanspard made his mark during a crucial game. After trailing the first three quarters against Klein Collins, DeSoto surges back for a 42-31 upset win.
In that final two minutes, Klein Collins had the final possession. Hanspard pulled down the third pick in the series dashing the dreams of a Tiger comeback and securing DeSoto's first State Championship appearance.
Last week, the Class of 2018 Cornerback/Wide Receiver announced his commitment to the University of Arkansas. He chose the Razorbacks over offers from Oregon, Texas Tech, Ole Miss, Mississippi State, Oklahoma State, Kansas State, Vanderbilt, Houston and many others.
Hanspard shines off the field as well. In January the Bass II vocalist qualified for a coveted spot on the All-Area Choir.