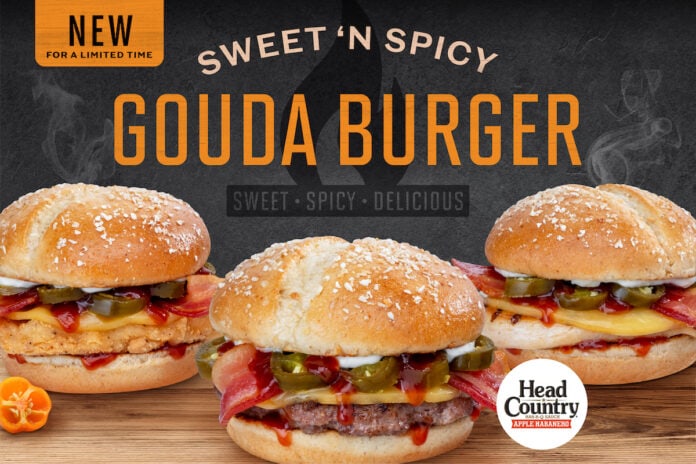 OKLAHOMA CITY, Okla.— Braum's is spicing things up for summer with a new burger and chicken sandwiches, plus a new value combo meal featuring a menu favorite.
Braum's Sweet 'n Spicy Gouda Burger and Chicken Sandwiches offer the perfect balance of sweet and savory flavor with just enough kick to tickle the taste buds.
The Sweet 'n Spicy Gouda Burger and Chicken Sandwiches come on Braum's fresh-baked multi-grain bun, topped with Gouda cheese, jalapeños, bacon, mayo, and Head Country's Apple Habañero BBQ sauce. The chicken sandwiches come with grilled, crispy or spicy crispy chicken.
"We love to create new menu items to give customers a variety of bold, exciting flavors," said Drew Braum, President and CEO. "And the new Crave and Save Combo is a larger meal at an exceptional value."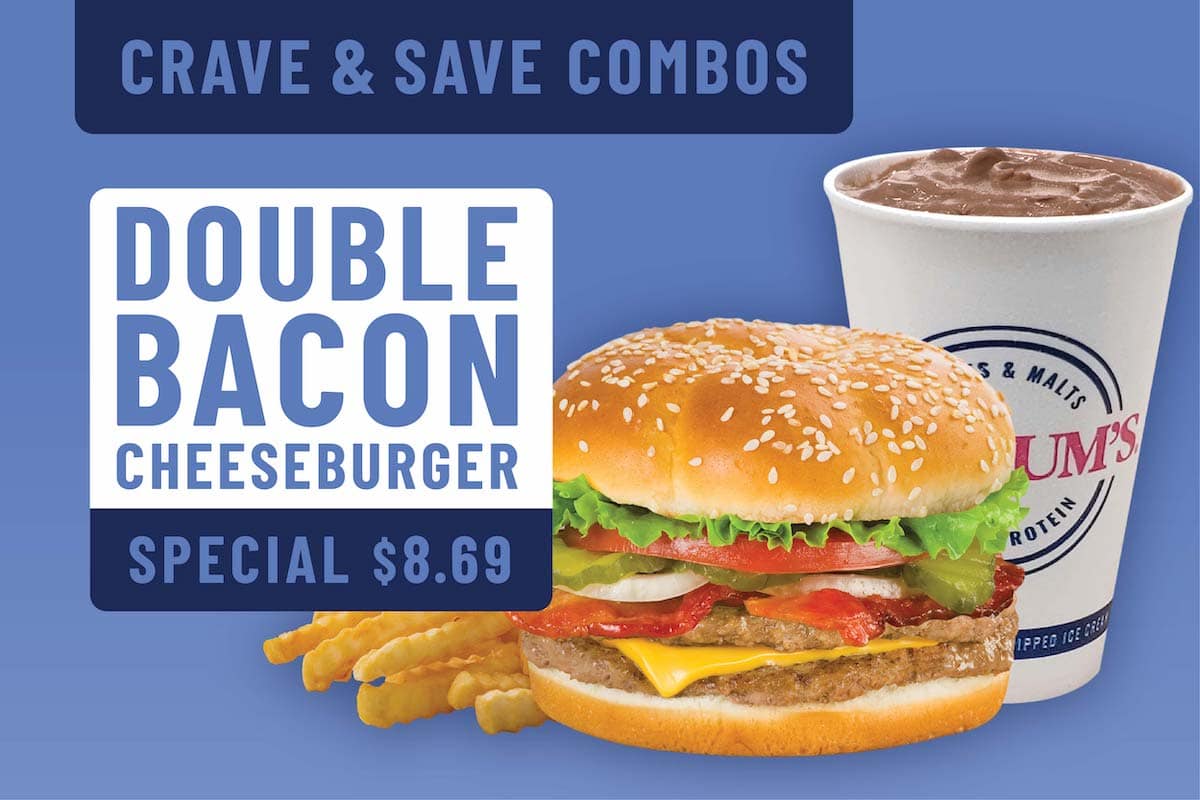 Braum's new Crave and Save Combo deal is just $8.69. It comes with a double bacon cheeseburger, medium fries (or yogurt) and a medium drink. Customers can also upgrade their drink to a small shake or malt at no additional charge.
The double bacon cheeseburger has two quarter-pound 100% beef patties topped with American cheese, lettuce, tomatoes, pickles, onions, crispy bacon, Braum's sauce and mayo.
These offerings are available for a limited time only.
About Braum's
Bill and Mary Braum opened their first Braum's store in 1968. The company is still family-owned and operated. For more information about Braum's, go to www.braums.com.