Jury Selection Begins Today
DESOTO—More than a year later, the trial of a DeSoto woman who shot and killed her husband is underway.
At approximately 6:11 p.m. on April 30, 2017 9-1-1 dispatchers at the Southwest Regional Communications Center (SWRCC) received a chilling call from Sharon Hennington-Taylor.
"I just shot my husband," she told operators.
While on the phone with dispatchers, the responding officer arrived at the home in the 1200 block of Frenchmans Drive in West DeSoto. He instructed Hennington-Taylor to step outside the house with her hands in the air. Police took her into custody without further incident.
Fast forward 14 months later, today Dallas County prosecutors begin the vior dire (the jury selection process) phase of the trial proceedings.
Voir dire is used to determine if any juror is biased and/or cannot deal with the issues fairly. This concerns the issue of familiarity with those involved in the case and any family or social commitments that would not allow the jurists to serve the entire length of the trial.
Until the foreperson reads the verdict, this is the only time jury members will be allowed the opportunity to speak during the trial.
Voir dire is less a science and more of an art. According to the American Bar Association, it is the process of rejecting problematic jurors is just as important as selecting good jurists.
Opening arguments and testimony is set to begin Thursday, the Honorable Teresa Hawthorne, Presiding.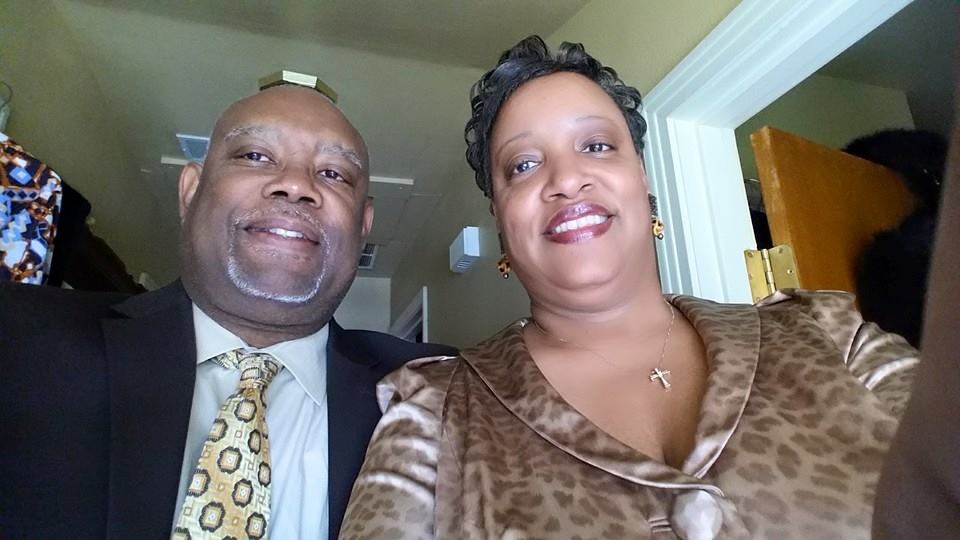 What Happened On April 30, 2017
That fateful Sunday when DeSoto police arrived at the Taylor home they discovered the body of 58-year-old Donald Ray Taylor. He had sustained a single gunshot wound to the head.
According to the arrest affidavit Hennington-Taylor told detectives that she had been gone all day. During that time the victim repeatedly called her and they argued. Hennington-Taylor went on to tell investigators that once she arrived home she found someone in her parking spot. Feeling angry, she decided to go get herself something to eat.
Afterwards she returned home where the Mr. Taylor sparked another argument, because Hennington-Taylor did not bring him home anything to eat. The verbal altercation soon turned physical as Mr. Taylor dragged the suspect off the couch and attempted to physically assault her.
Hennington-Taylor says that she blocked his attempts and grabbed his shirt and ripped it. During the scuffle, she escaped into the kitchen where she retrieved a handgun that was hidden among the pots and pans.
When Hennington-Taylor re-entered the foyer space she recalled telling the victim, "You are not going to hit me." After which the couple reportedly argued for 3-4 more minutes before she raised her hand and shot the victim a single time in the head.
Reports say that Hennington-Taylor had been the victim of years of domestic abuse. it is unclear if that fact will have any impact on the upcoming trial.
Hennington-Taylor Makes Bail
After the original arrest Hennington-Taylor was held on $250,000 bond. On May 1, 2017 she was transferred to Dallas County Lew Sterrett Justice Center. Upon arrival she declined a court appointed defendant.
The following day she changed her mind and Judge Hawthorne appointed Attorney Mark Watson as counsel.
By May 8, her bond was dramatically reduced to $50,000 cash or surety bond. Watson made that case that her thirty years of as a Network Specialist for AT&T made her unable to make such a high bond amount. This fact coupled with the absence of a prior criminal record deemed her a negligible flight risk.
Since then Hennington-Taylor was ordered to wear a monitoring device and forfiet her passport. She observes a 7:00 p.m. nightly curfew and is allowed to attend church services with her brother on Sundays.