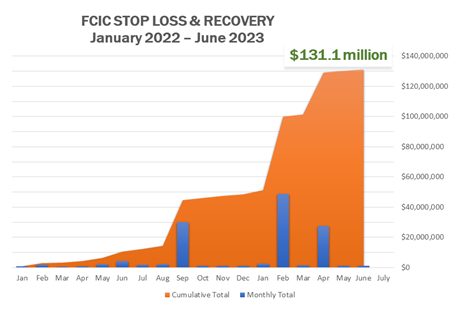 AUSTIN – In its first 18 months, the Texas Financial Crimes Intelligence Center (FCIC) has prevented more than $131,000,000 in monetary losses due to fraud in Texas and recovered 601 credit card skimmers.
The FCIC, which coordinates law enforcement investigations into organized financial fraud, officially opened in Tyler in January 2022. The center – the first of its kind in the United States – was created by House Bill 2106 in the 87th Texas Legislature and operates as a partnership between the Texas Department of Licensing and Regulation (TDLR) and the Smith County District Attorney's Office. The center's total two-year budget is $2,650,000.
"We are proud of the excellent work the FCIC has done so far.  This Texas initiative is a model for the country of how to effectively fight financial crime, and it is saving Texans millions of dollars already," said Jacob Putman, Smith County Criminal District Attorney.
January 2022 – June 2023 FCIC Operational Results
| | |
| --- | --- |
| Total amount of loss prevented or recovered | $131,153,324 |
| Skimmers recovered by TDLR & Law Enforcement | 601 |
| Multi-jurisdictional cases coordinated | 110 |
| Suspects identified | 384 |
| Intelligence products distributed to law enforcement | 665 |
| Intelligence products distributed to private industry | 304 |
| Credit cards recovered | 5,670 |
Beyond gas pump skimming, the FCIC has stopped fraud from other types of credit card skimming committed by foreign nationals including ATM and point-of-sale skimming that specifically targets state benefit cards.
"The FCIC's performance has exceeded our expectations," said TDLR Executive Director Mike Arismendez Jr. "We knew there was a credit card skimmer and financial crimes problem in Texas, but no one expected it to be at this scale. I appreciate the Texas Legislature's ongoing support for the FCIC, and I'm proud of the work the FCIC has done so far. We have a lot more to do."
About TDLR
TDLR provides regulatory oversight for a broad range of occupations, businesses, facilities, and equipment in Texas. The agency protects the health and safety of Texans by ensuring they are served by qualified, licensed professionals. Inspections of individuals, businesses, and equipment are done on a regular basis to safeguard the public. Currently, the agency regulates 38 business and occupational licensing programs with almost 1,000,000 licensees across the state.
Visit TDLR's website for more information and resources. You can search the TDLR licensee database, and also find past violations in which a final order was issued against companies or individuals. TDLR's Customer Service line is available anytime between 7 a.m. until 6 p.m., Monday through Friday, at 1-800-803-9202. TDLR representatives are fluent in English, Spanish and Vietnamese.