When you think of rum you may think of daiquiris or maybe you think of swashbuckling pirates, but the folks at Ten To One Rum are reimagining rum. Their mission, "to build a brand that is "elevated but not exclusive," grounded in authentic elements of Caribbean culture and heritage." The founder, Marc Farrell, wants to challenge the stereotypes of rum, embrace its heritage and make it a spirit that consumers choose for more occasions than a beach vacation.
Ten To One Rum has two fresh takes on rum punch – the Rum Punch Mimosa or Ruby Chai Rum Punch—both are easy to make and enjoy at home.
Rum Punch Mimosa
1oz Ten To One White Rum
1oz Ten To One Dark Rum
2oz Pineapple Juice
1oz Fresh Orange Juice
0.5oz Simple Syrup
0.25oz Grenadine
Prosecco
Garnish: Lime Twist
Glassware: Collins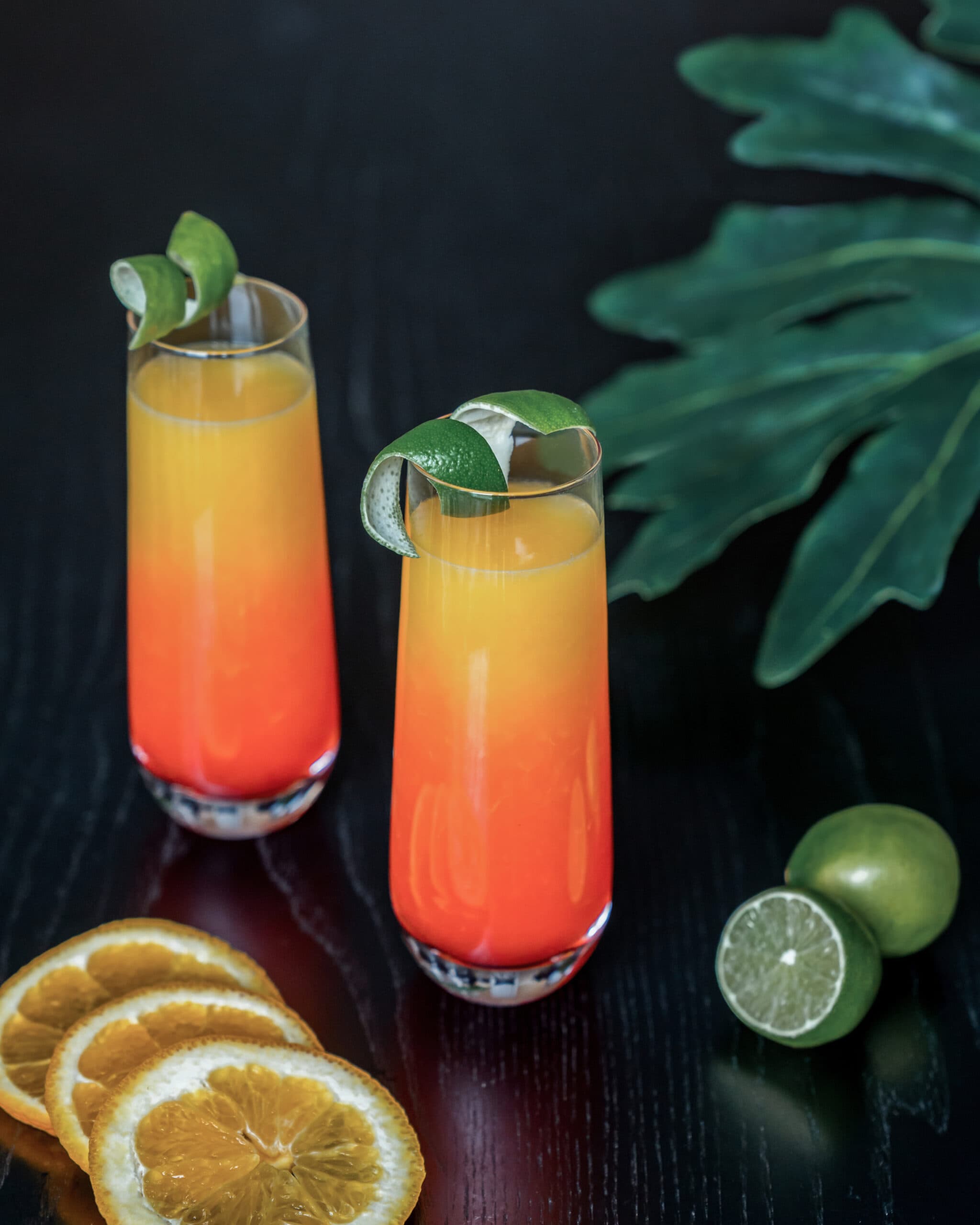 Instructions: Add both rums, grenadine, simple syrup, lime, and orange juice to a tin and shake until chilled.
Pour into Collins glass and top with pineapple juice and prosecco. Garnish with lime twist.
Ruby Chai Rum Punch
1oz Ten To One White Rum
0.5oz Ten To One Dark Rum
0.75oz Mango Puree
0.5oz Lime Juice
0.25oz Chai Syrup
0.5oz Cold Brewed Chai Tea
Garnish: Mint Sprig
Glassware: Collins
Chai Syrup – Combine 1c Cold Brewed Chai, 1c sugar, and a 1.25 inch slice of ginger in a pot and bring to a boil. Let cool to room temperature.
Cold Brewed Chai – Place 2 Cups water and 2 Rooibis or Ruby Chai Tea Bags in a container
and let steep in the fridge at least 6 hours or overnight.
Instructions: Add ingredients to shaker with ice. Shake vigorously and strain into collins glass.
Top with cold brew chai tea and garnish with mint.