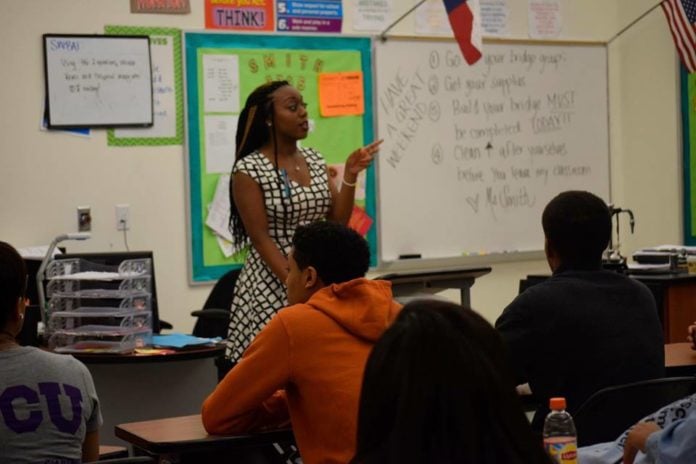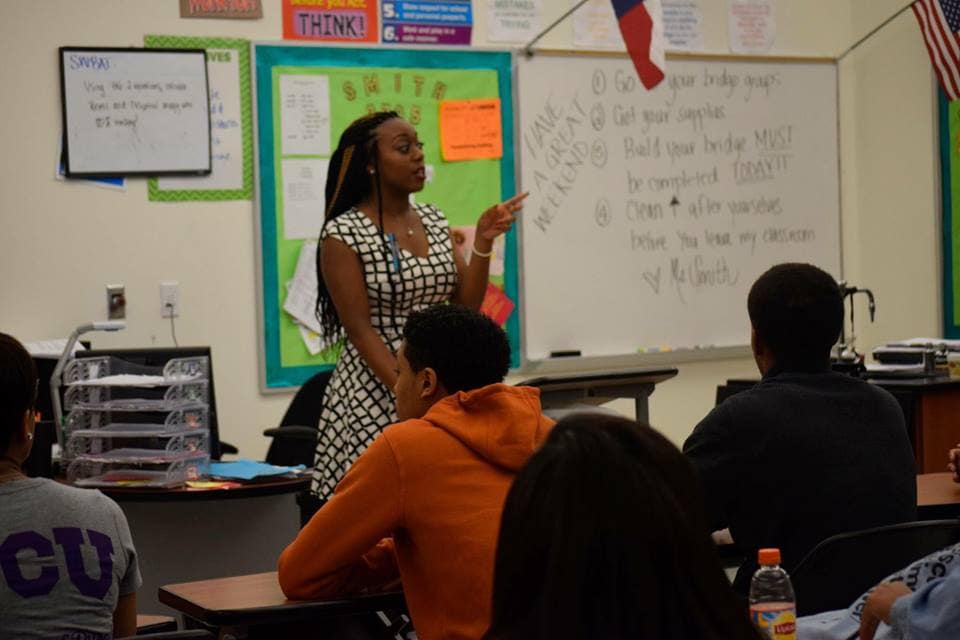 BEST SOUTHWEST — Both Duncanville and Cedar Hill cancelled their ISD school board elections since candidates were running unopposed. Places 6 and 7 seats were open, but both candidates who filed saw no challengers.
Lancaster ISD
In Lancaster, only one of the two seats up for election saw challengers. In District 2 incumbent Cynthia Corbin-Jarvis was unopposed. In District 1 incumbent Marion Hamilton easily kept her seat. Unofficial results report that she took home 148 votes or 64.07% against challengers Brittnee Ford (51 votes or 22.08%) and Rebecca Glover  (32 votes or 13.85%).
DeSoto ISD
An upset in DeSoto ISD saw longtime trustee Donald Gant lose his seat to DeAndrea Fleming. The challenger, a non-profit executive, took 601 votes or 61.51% of the vote. Gant has been on the school board for more than 18 years and has lived in DeSoto three decades.
In Place 7, Amanda Sargent received 454 votes (46.28%) and came out on top. Challengers Shaunte Allen's garnered 368 votes (37.31%) and A'Londa Barber 159 votes (16.21%) in unofficial results. Incumbent Sandre Moncriffe, resigned her post to run for judge in the 255th District Court. Moncriffe, also a serves as a Dallas County Assistant District Attorney. During the March Democratic primaries she lost narrowly to Kim Cooks by 6.46%.
Midlothian ISD
In Midlothian, Carl Smith ran unopposed in Place 1 taking the seat Glenn Hartson left vacant. Incumbent Heather Prather ran unopposed in Place 3. Place 2 had two challengers vying for the seat Todd Hemphill, who did not seek re-election, is vacating. Gary Vineyard Jr received 866 votes (62.17%) to James A. Renfroe's 527 votes (37.83%) in unofficial results.
Mansfield ISD
In Mansfield,  Place 1 incumbent Michelle Newsome ran unopposed. Place 2's unofficial results saw Desiree Thomas with 2,475 votes (68.85%) to Kevin Robedee 1,120 votes (31.15%). Place 3 had Randall Canedy with 2,163 votes (59.52%) to Marvina Robinson's 1,471 votes or 40.48% of the vote in unofficial results.
Grand Prairie ISD
Grand Prairie ISD District 1 incumbent Terry Brooks kept his seat with no challenger. In District 5, Incumbent David Anthony Espinosa fended off challenger Julie Ford-Mitchell's with 162 votes or (53.64%).
Red Oak ISD
The Red Oak ISD will have Eric Thompson in Place 6. Thompson ran unopposed to fill the seat of Dr. Mark Stanfill who did not seek re-election. Place 7 incumbent Melanie Peterson kept her seat against challenger Donny Lutricks. In unofficial results Peterson won with a total of 361 votes (66.61%).
Waxahachie ISD
Waxahachie voters said yes to Proposition A, which empowers Waxahachie ISD to issue bonds in the amount of $23,000,000. WISD plans to build a new elementary school. There were 2,025 votes in favor of the proposition with 1,850 (47.74%) against the  new elementary school.
Voters were also asked to vote for three of the seven names on the ballot for Waxahachie School Board Trustees. The winners were: John W. Rodgers receiving 1,952, Melissa Starnater 1,665 votes and Stephanie Jennings Singleton receiving 1,229 votes. Other contenders were: Eric Cunningham (1,224 votes), Melanie Reynolds (699 votes), Jay Lance Bray (567 votes) and Shannon Moyers (530 votes).