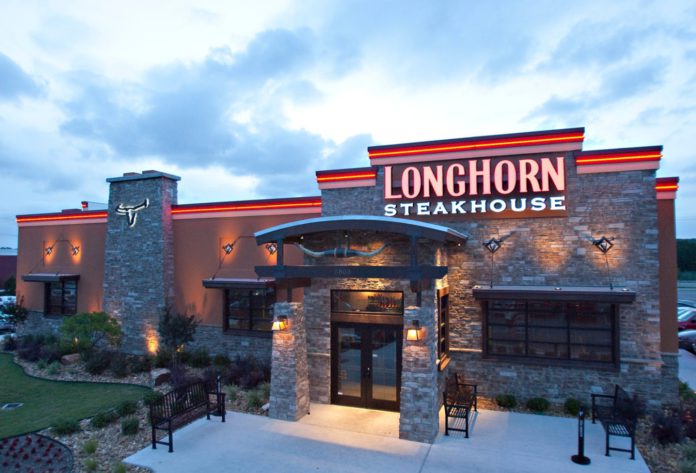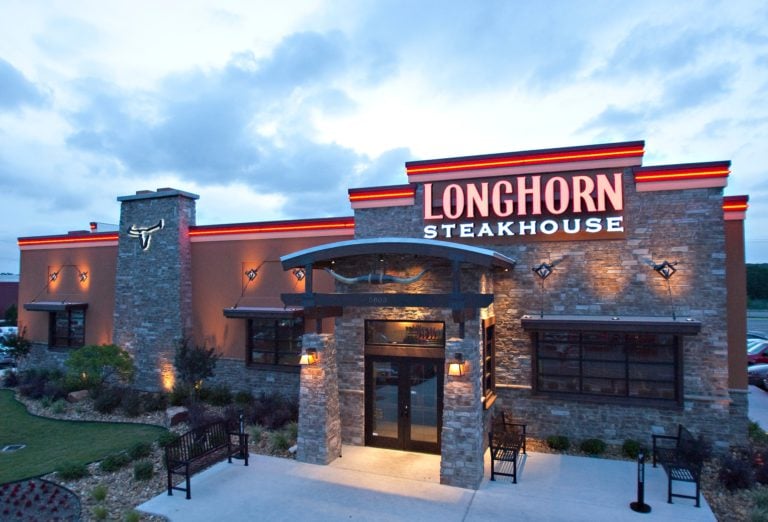 LongHorn Steakhouse Debuts Grill Us Hotline On Memorial Day Weekend
LongHorn Steakhouse will ignite summer grilling season with the third annual LongHorn Grill Us Hotline this weekend. LongHorn's certified Grill Masters will be available Friday, May 22, through Sunday, May 24, from 12 to 5 p.m. ET to provide tips for making holiday grill-outs a success via phone and text.
Grilling season officially kicks off this weekend with 57 percent of U.S. households firing up their grills and 71 percent grilling steak.* With LongHorn's new live text component, at-home grillers can easily get the advice they need to start the season with a victory and impress their guests.
According to a recent Pew Research Center study, text messaging is the most widely and most frequently used smartphone feature. Over the course of the study, 97 percent of participants used text messaging at least once, compared to 92 percent making a call during the same time periods. At the LongHorn Grill Us Hotline with its new live-texting component, the LongHorn Steakhouse Grill Masters are providing real-time professional grilling advice via phone or live text.
"We want to guide grillers to become masters of their summer backyard grill-outs," said Kurt Hankins, executive chef at LongHorn Steakhouse. "Whether you're trying a new recipe or perfecting an old favorite, we're here to help everyone become a grill hero."
The Grill Us Hotline
LongHorn Steakhouse's expert Grill Masters will provide grilling tips and advice Friday, May 22, through Sunday, May 24, from 12 to 5 p.m. ET via the following channels:
•Phone: Dial 1-855-LH-GRILL (1-855-544-7455) to be connected to a Grill Master
•Text: Text LHGRILL to 40679 to get expert grilling tips and live, real-time grilling advice (Up to two messages per request. Message and data rates may apply.)
The Grill Masters
LongHorn Steakhouse's Grill Masters prepare every grilled item on the menu, including fresh steak, chicken, fish and vegetables. Certified Grill Masters receive extensive on-the-job training to ensure they are experts at understanding how to prepare the correct cut of steak, know the appropriate amount of seasoning to apply and consistently grill steaks to the right degree of doneness for each LongHorn guest.
#GrillHero Twitter Chat
For grillers planning ahead for their holiday grill-outs, @LongHornSteaks will host a #GrillHero Twitter chat on Tuesday, May 19, from 7 to 8 p.m. ET. LongHorn Steakhouse executive chefs will answer questions and share grilling recipes and tips. Grillers everywhere are invited to join the conversation and can enter to win summer grilling giveaways.
To learn more about the Grill Us Hotline, visit www.longhornsteakhouse.com/grilling-season-events. Additionally, the Grill Us Hotline will return during July 4th and Labor Day weekends to help grillers throughout the summer.
For those who would rather put down their tongs this holiday weekend, more than 470 LongHorn Steakhouses across the country will be open and ready to grill up the perfect steak.
LongHorn Steakhouse is known for fresh, boldly seasoned steaks and offering the widest variety of cuts, including its signature bone-in Outlaw Ribeye® – all served in a relaxed, warm atmosphere inspired by a rancher's home.
Headquartered in Orlando, LongHorn has more than 470 restaurants across 40 states and is a division of Darden Restaurants, Inc. (NYSE: DRI), which owns and operates more than 1,500 restaurants that generate approximately $6.3 billion in annual sales.