Car enthusiast Sheilah Spencir received a once-in-a-lifetime opportunity earlier this month when she appeared on NBC's "Hot Wheels: Ultimate Challenge" and won $25,000.
After responding to a social media post, the Cedar Hill woman earned her spot on the show.
"I submitted an application and then went through all of their screenings, and they select who they want on the show" Spencir said. "I've never done anything like that before, so to actually be selected was amazing."
Spencir, 67, worked with a team of "automotive magicians" known as the "car pool" to create her vehicle in a competition that allows contestants to turn "a nostalgic car from their past into the life-sized Hot Wheels of their dreams," according to a news release.
"I don't have the resources to do that myself, so to be able to get up close and personal with a car was incredible," Spencir said. "It was really like building a car from the ground up. I've always wanted to get my hands on a car with people that knew what they were doing, and Hot Wheels gave me that opportunity."
Each episode features two superfans who face off to transform a regular vehicle into "an extraordinary Hot Wheels showstopper, inspired by personal stories and pop culture touchstones."
Transforming a VW Beetle Into a 'Monster'
Spencir's creation was a sort of Monster Truck/VW Beetle amalgam, inspired in part by a former car she called "the bug," but also as a tribute to her grandfather, whom she credits with helping her to get away from a difficult environment in her childhood.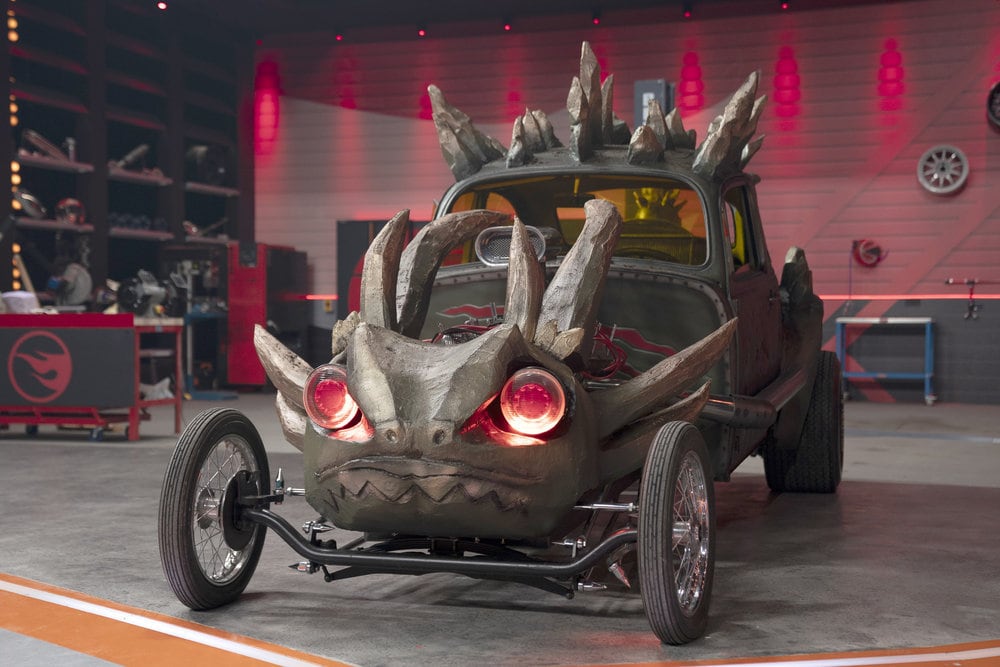 "I wanted something that could kind of reflect strength, but that was a little beat up at the same time," Spencir said. "I was actually going for a kind of a post-apocalyptic look. To me that's how I feel, like going through that experience and going through battles and then persevering— you know, moving on."
The Winning Vehicle Will Become a Hot Wheel Car
And Spencir is potentially moving on in more ways than one.
Caitlin Jaynes, the Senior Account Executive with MPRM Communications said Spencir's vehicle will be judged against the other winners to be considered for an appearance in the season finale.
"They're going to take one at the finale to turn into a real Hot Wheel car," Jaynes said. "But we haven't announced who is in the finale yet."
Spencir said having the opportunity to work with her team is something she will never forget.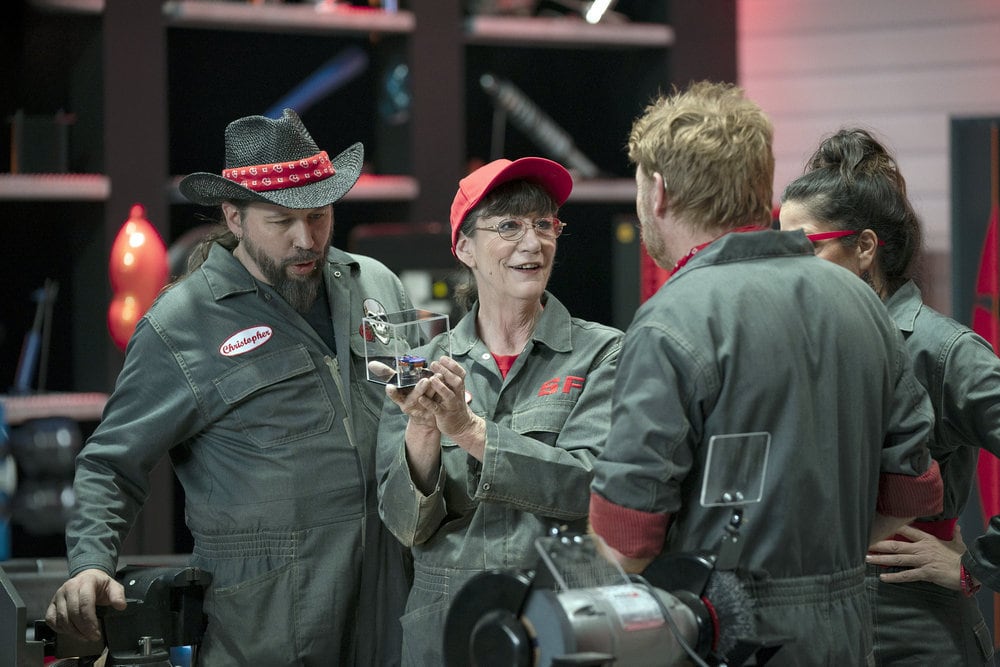 "They were so cool," Spencir said. "It was so much fun. If you watch the show, you're not going to even see a teeny tiny bit of all the fun that we had. They were so knowledgeable, so experienced in their areas of expertise and it was really something that I hadn't ever thought about. When I was selected to be on the show, I was super, super excited, don't get me wrong, excited to build cars.
"That was my intention and that's why I was really excited about getting to go. What I didn't know is how intense the build was going to be and how closely you work with the car pool. I came out being so grateful that I met all the people that I met and then it was like 'oh yeah, by the way, we built a car.' So yeah, it was crazy."
Finding A New Love, A 350Z
Spencir, who worked as an Administrative Assistant to the Senior Director of Facility Operations at the Dallas Zoo was laid off during the height of COVID pandemic but was not yet ready to retire.
Now the Cedar Hill woman has a new plan for her future, one for which her newfound wealth will play an important role.
"I became a car enthusiast about four-and-a-half years ago," Spencir said. "The reason I became a car enthusiast is that my son took me to a drifting event. I went because my son wanted to go, and I wanted to be with my son. But anyway, when I was there -boom. It was love at first sight. It was a 350Z, just like that. And when I got home I bought one. No joke, I bought a 350Z.
"It was the first time I saw a car drift, you know? I was like, 'oh my gosh. This is so beautiful. This car is so beautiful.' Ever since that first day that I saw that car, I've always wanted to drift. Now I don't know how to drift, but there is a school called Texas Drift Academy. It's outside of San Antonio I think. So I wanted to use some of that money to learn how to drift. That's the number one item on my bucket list. So I can check that off."
In the finale, three lucky finalists will transform another car in hopes of winning a legendary prize – an additional $50,000 and the honor of having their design made into an official Hot Wheels die-cast car. The Season finale of "Hot Wheels: Ultimate Challenge" will air near the end of July.