Joe Leo Fine Tex Mex draws loyal fans with their great food, picturesque decor, spacious covered patio, fun ambience and seasonal promotions. Their current special brunch offering celebrates the spooky season with two specials: Naughty Burrito plus a Holy Water cocktail. Every weekend from 11 a.m. to 2 p.m., guests who order either the Naughty Burrito or Holy Water receive a $25 coupon for their next visit (one per table, per visit). Even better, this wicked deal will be extended through the end of the year.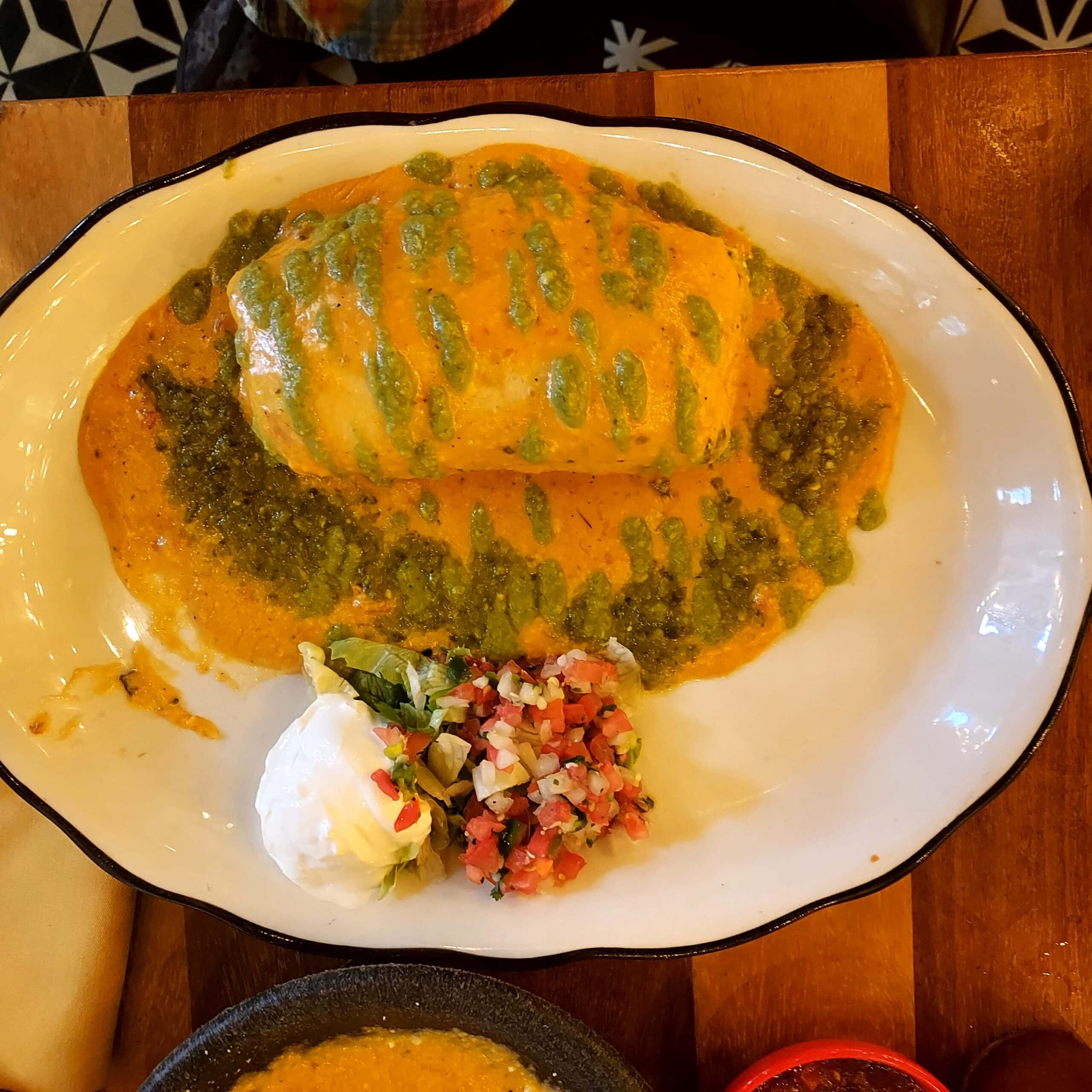 The Naughty Burrito ($16.49) is filled with scrambled eggs, cheese, refried bean, jalapeno cheddar sausage, and hash browns. Take it from someone who recently ordered a Naughty Burrito, this delish dish is worth every penny, even without such a great cash-back incentive.
Joe Leo's Assistant Manager Jessie Herring
Assistant Manager Herring brought out the Holy Water cocktail ($10.99), which features Socorro Blanco, chamoy, and club soda with lime. It's served in an icy, tall glass decorated with scary symbols. In spite of its "spooky" container, the cocktail is very refreshing. It's the perfect beverage to drink with the restaurant's spicy foods. She also brought the Rosarita Margarita, which looked almost too pretty to drink. It's their house frozen margarita with frozen mango mimosa swirl and sangria floater.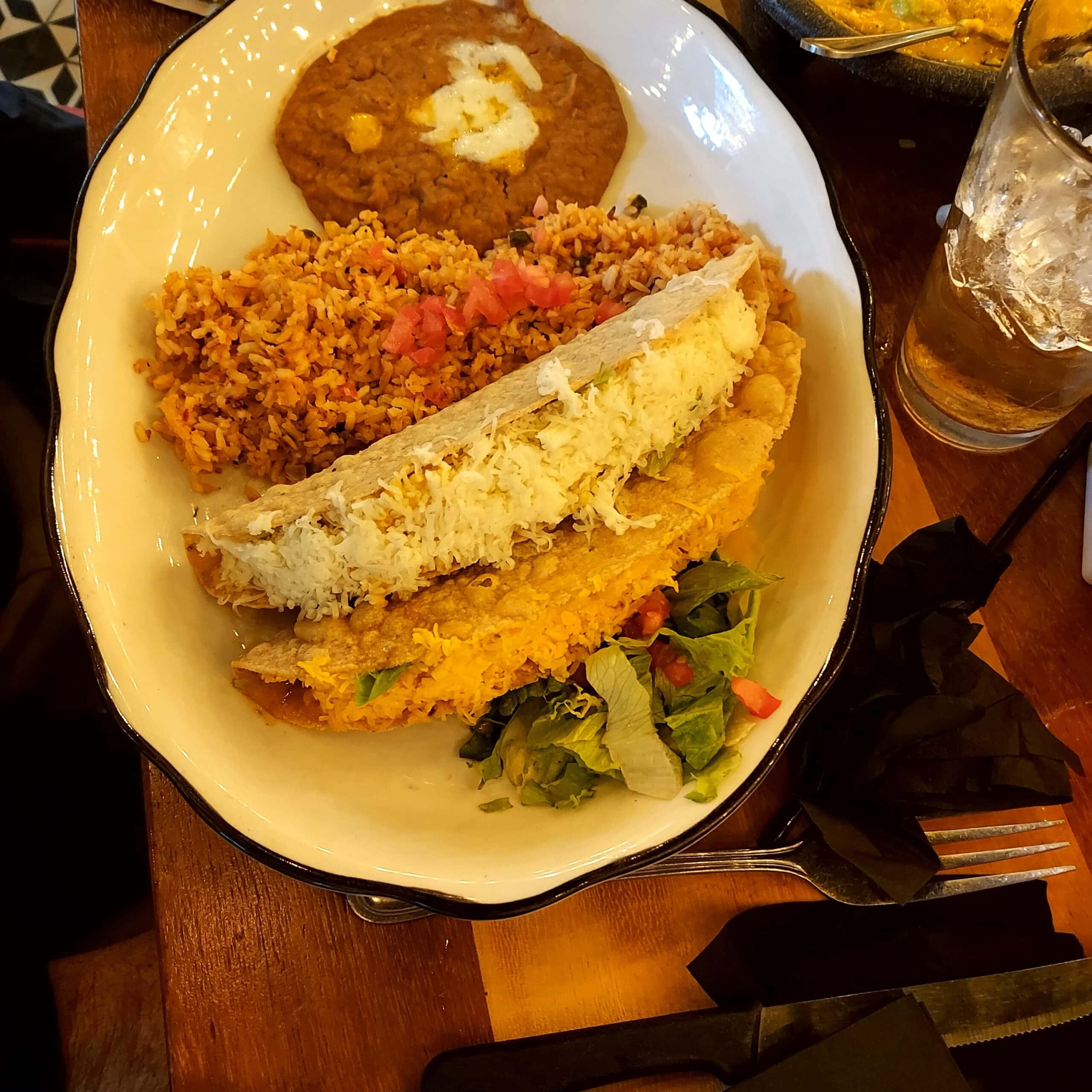 At a recent Saturday brunch at Joe Leo, my husband finally found the crispy tacos he'd been searching for at several other Tex-Mex restaurants. The Golden Tacos ($16.99) were twice the size of most taco shells, and filled to the brim with perfectly seasoned chicken and ground beef. The Golden Taco plate is served with rice and beans. Joe Leo prides itself on bringing "simple, flavorful home cooking to the table" plus "items you can only find here."
Joe's Queso a Must!
For an appetizer, we shared Joe's Queso ($14.49), which was every bit as scrumptious as the description in the menu. Joe's Queso features classic Queso, beef picadillo, quacamole, and pico de gallo; flavors that combine for a unique tasting experience. Joe's Queso is a must-order, hearty appetizer for anyone visiting Joe Leo.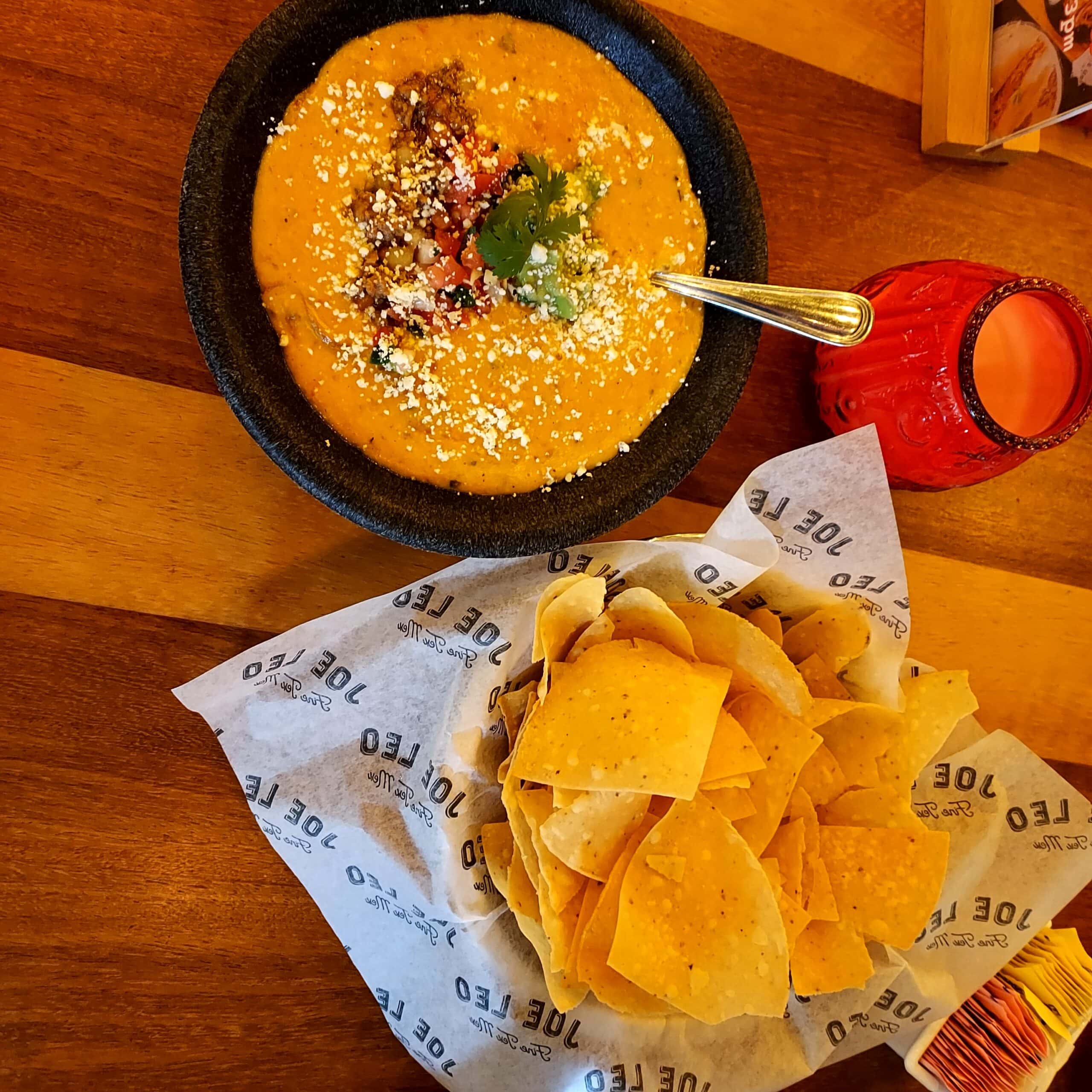 Other intriguing items on the brunch menu included Tres Leches Pancakes ($13.49) three pancakes, three milks sauce, house-made caramel sauce, and whipped cream; and Divorced Eggs ($12.49)-two fried eggs on crispy tortilla puff, refried black beans, salsa verde, salsa rojo, cotija cheese, and pico de gallo.
Upstairs, the intimate Cactus Club serves pre-dinner drinks on Friday and Saturday nights, starting at 5 p.m. The room is also available for private parties. We were seated inside, but the covered patio was packed with groups of SMU coeds, families, and other friendly groups enjoying the fall weather.
Brunch at Joe Leo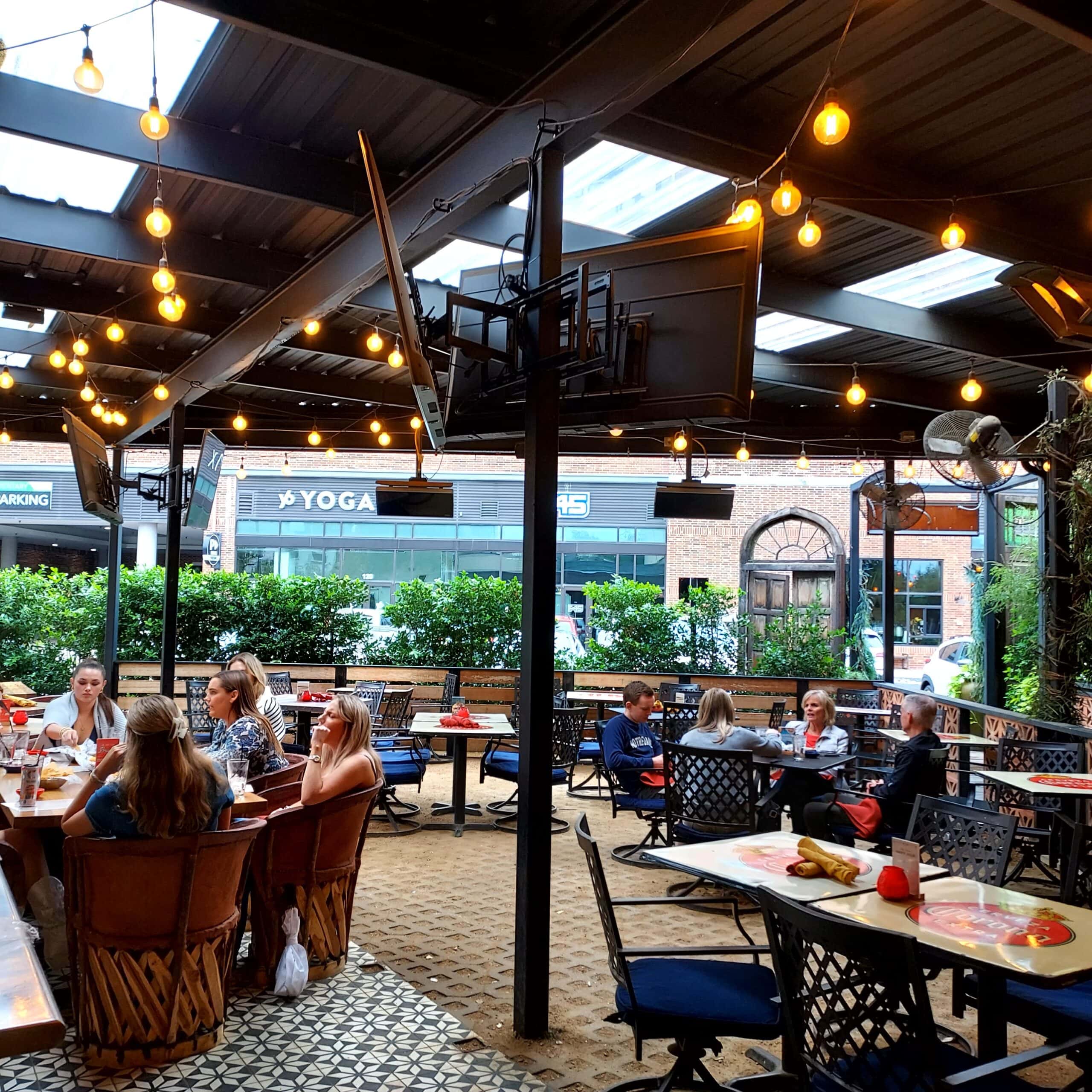 General Manager Anton Batts said Joe Leo's brunch is extremely popular with local college students, as well as retail center shoppers, and neighborhood residents. It also draws destination diners like us, searching for authentic Tex-Mex food like theirs. A free parking garage for the retail shopping center where Joe Leo is located is just across Fitzhugh Avenue. Batts says the restaurant's location and its concept has proved so popular, the owners are considering future expansions.
Joe Leo Fine Tex Mex is located at 2722 North Fitzhugh Avenue in the trendy M Streets district of Dallas. For more information, phone 214-363-2699 or visit joeleotexmex.com. For reservations, visit resy.com.