One of the most loved events hosted annually by the Duncanville Chamber of Commerce returns on September 11 this year. "Evening of Remembrance" pays tribute to those first responders and others who lost their lives on September 11, 2001. This year's event is sponsored by Duncanville EDC, with Duncanville Police Chief Mark LiVigni as the featured speaker.
The inspirational event, held at the Hilton Garden Inn, starts at 6:30 p.m. with a social hour and cash bar. A seated dinner and the program begin at 7 p.m. A DPD Honor Guard will be followed by remarks from Retired Fire Chief Terry Webb and Retired Police Chief Jack Long. Fire Chief Sam Rohde and Chaplain Dave George will also share their memories. Special musical entertainment will be provided by singer Monica Saldivar and by Bagpiper Steve Pruitt.
Organizer Steve Martin
Steve Martin organized Duncanville's first "9/11 Evening of Remembrance" in 2002, seven years before he became President of the Duncanville Chamber. At that time Martin owned Republic Glass & Mirror Co., and felt called to do something to honor the victims and first responders of 9/11. He also wanted to recognize Duncanville's first responders as our "Daily Heroes." His brother, Captain Dale Martin, is a retired Dallas firefighter.
Martin says, "I hope that we never forget that day, and how it changed our lives forever. It took something that tragic for people to honor and respect our first responders. They went into the burning buildings while everyone else was trying to escape. I hope we never have an event like that again, but I wish we could regain that feeling of pulling together we had after the events of 9/11. For 48 hours afterwards there was no crime committed anywhere."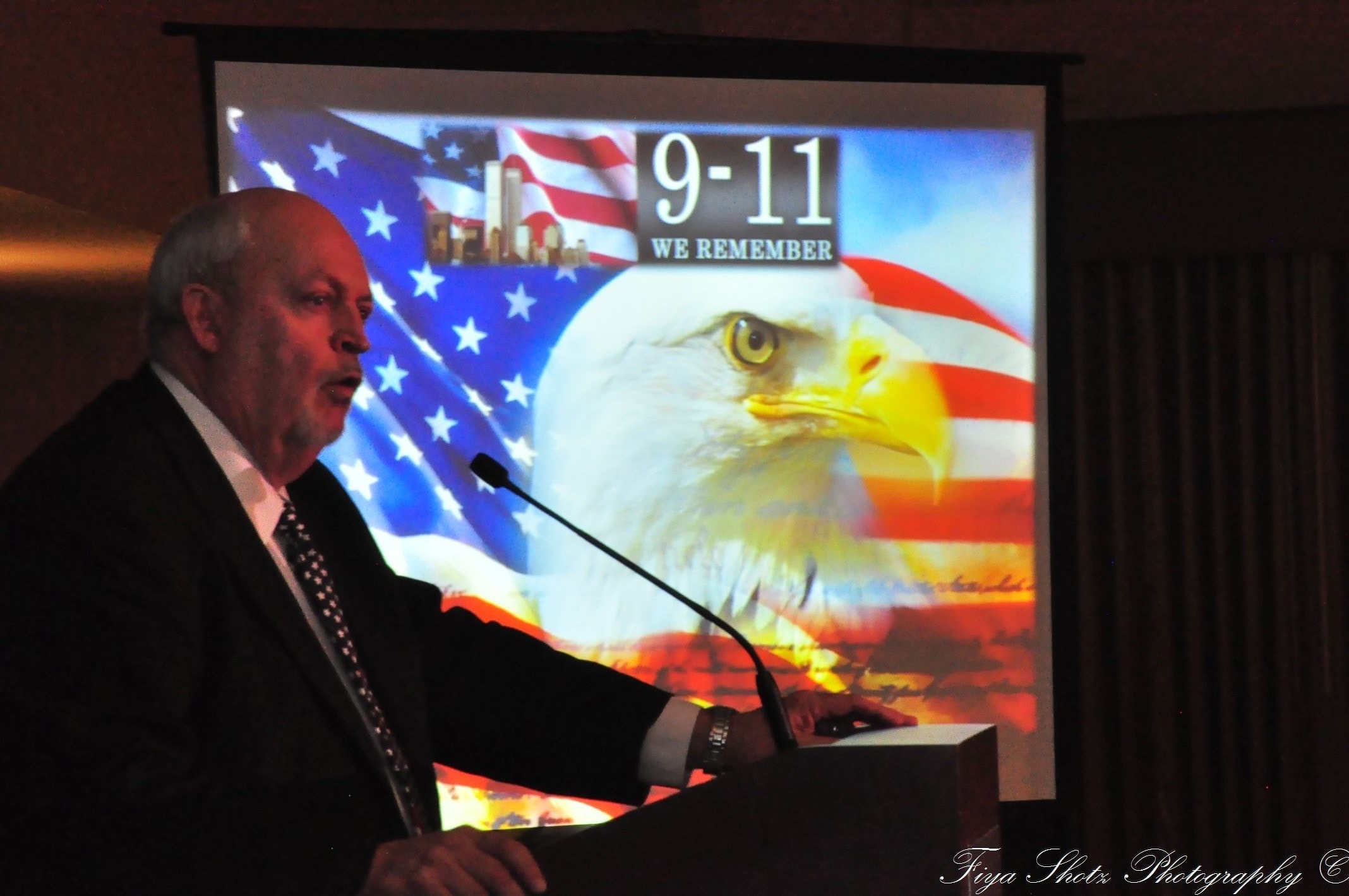 That first "Evening of Remembrance" was an outstanding success. It was held in a City tent set up on Highway 67, and attended by over 200 people. Martin says he had considered that first Evening of Remembrance a one-time event; that is, until then-Mayor Glenn Repp thanked him from the stage for starting a new "annual event."
The now annual event enjoyed support from members of the community, and continued to grow. Republic Glass continued to sponsor prizes honoring Duncanville Police Officer of the Year and Fire Fighter of the Year.
Duncanville Chamber of Commerce
After Martin sold his company and became President of the Duncanville Chamber in 2009, he worked tirelessly to find new sponsors for the event so close to his heart. Duncanville Chamber began hosting the inspirational Evening of Remembrance in 2014, with AV Pro, Inc. often serving as sponsor. This year's sponsor is the Duncanville Economic Development Corporation.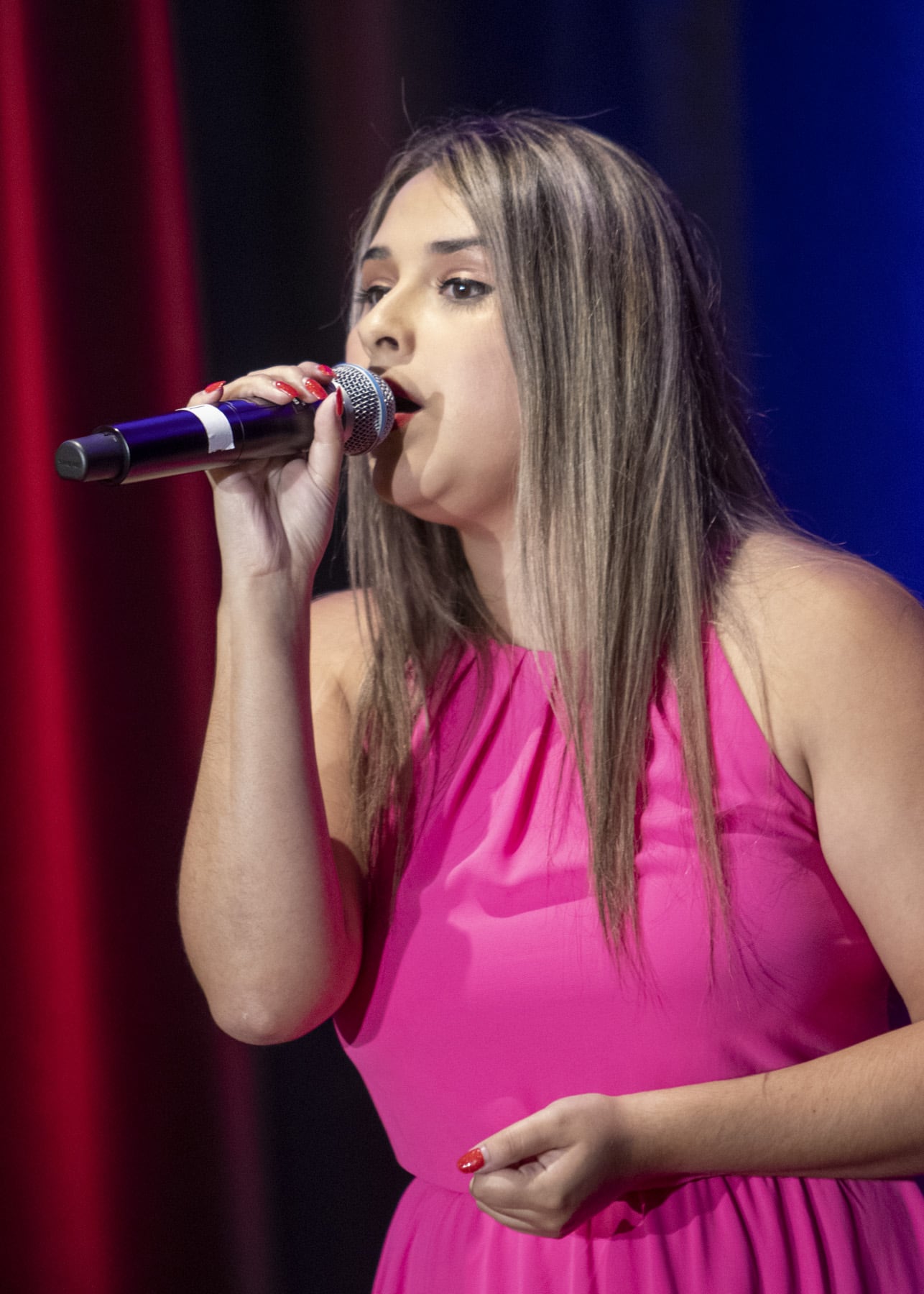 We asked Martin to share a few favorite memories from his years of organizing the Evening of Remembrance. Martin said one of his favorite memories has been the opportunity to work with talented Tejano singer Monica Saldivar, who has provided patriotic music for the event over the years, and to watch her find great success. He first heard the Grand Prairie teenager sing while she attended Booker T. Washington High School for the Performing Arts, and then later at United Methodist Church in Duncanville.
Impressed by her beautiful voice, Martin says he tried to book her whenever she was available, both for the 9/11 event and free concerts in the park. He has enjoyed watching the young woman become a rising star in the Tejano music world. Saldivar was named "Best New Female Artist" at the Tejano Music Awards. She had previously won an Austin-based, nationwide Tejano Idol competition in 2015. Since Saldivar now tours and performs frequently with her own band, Martin says he wasn't sure she could perform this year. So he was surprised and delighted when he learned "she was not only available but thrilled to perform" next Monday night.
Emotional Moments at Evening of Remembrance
At every Evening of Remembrance event, Martin says, the most emotional times or "when the hair on my arms stands up," are when Saldivar sings "My Prayer." And then again when the Bagpiper plays. Bagpiper and retired firefighter Steve Pruitt has played for every 9/11 event since the beginning. He did double duty at the 2022 Evening of Remembrance as the keynote speaker.
"He did such a great job as a speaker," Martin said, "no one knew he was so hilarious."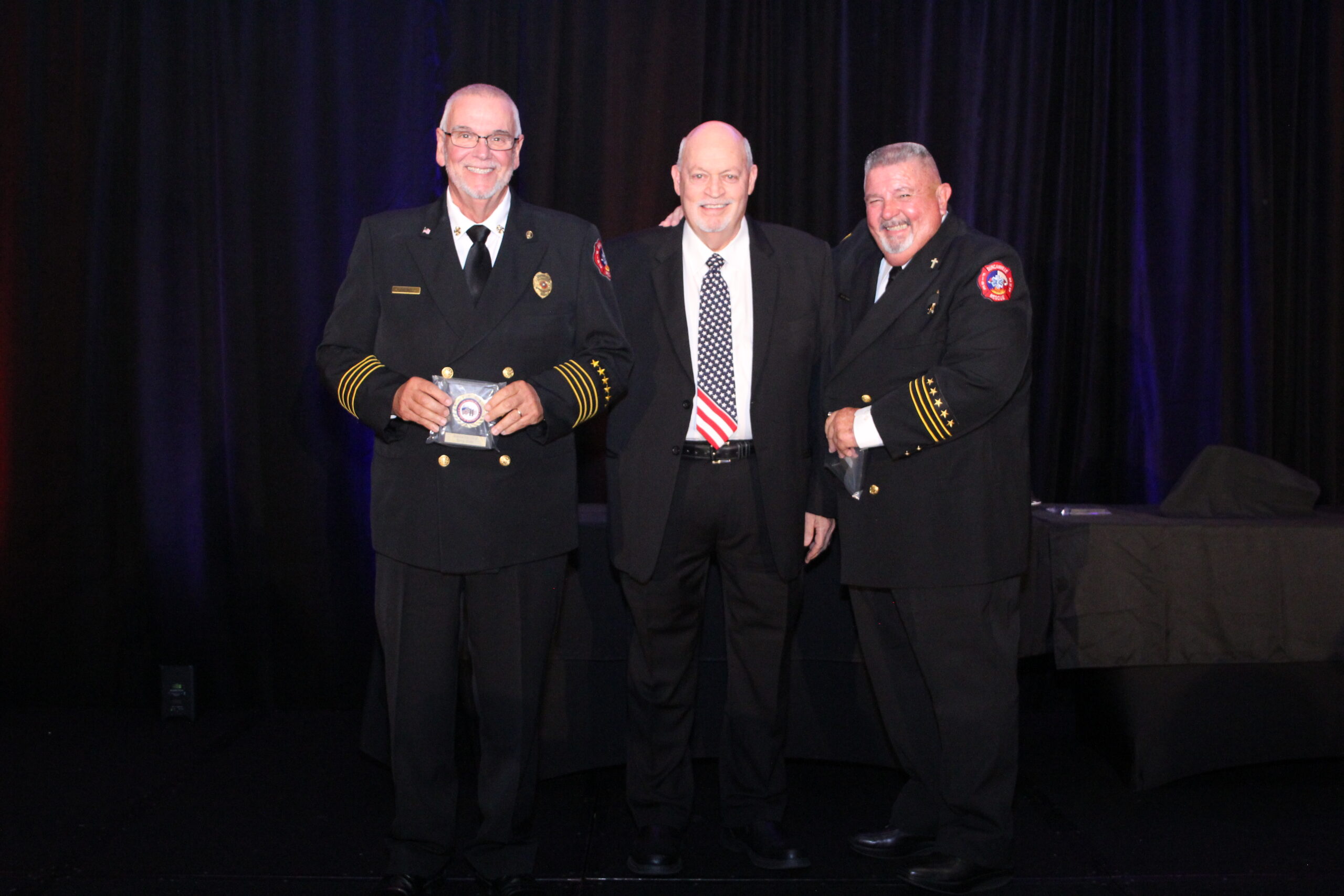 Another special memory, Martin says, is attending the planning lunch every year with the police and fire department chiefs and chaplain. He said this year's lunch included retired chiefs Long and Webb who will participate in the Sept. 11 event next Monday.
That time he proposed to his now-wife, Janice Savage Martin, from the stage at an Evening of Remembrance event is, of course, another very special memory for him.
Tickets to attend the Evening of Remembrance are $45 each, or $400 for a reserved table of eight. For more information about the 9/11 Evening of Remembrance, or to reserve tickets for the event, please call Hilda Cabrera at 972-780-4990, or email hilda@duncanvillechamber.org.