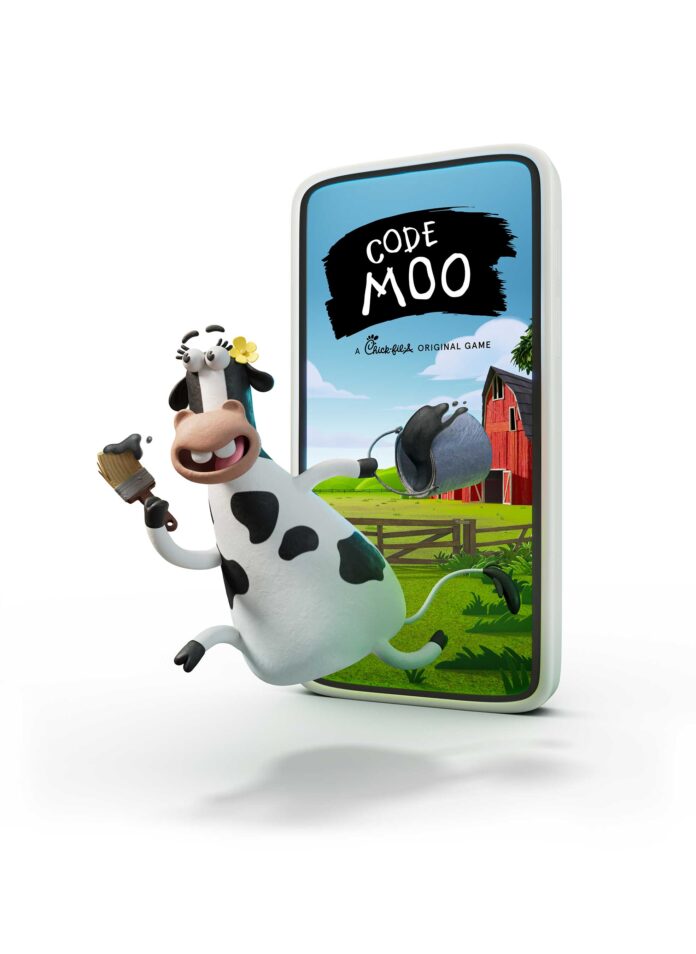 ATLANTA (June 21, 2023) – Summer is here, and so is a top-secret mission from the Chick-fil-A® Cows. Back and more mischievous than ever, the brand's beloved bovines are issuing a Code Moo and inviting fans to help the herd this summer.
The Cows will engage with Chick-fil-A fans in a number of exciting ways, starting with a new digital game titled "Code Moo™, A Chick-fil-A Original Game" available at playCodeMoo.com. Through weekly missions released every Wednesday, Chick-fil-A One® members will help the Cows sabotage Circus Burger, their burger-flipping nemesis, and play for 2.5 million food rewards each week (while supplies last). Game participants will even have a chance to be entered to win free Chick-fil-A for a year and more!
In addition to the digital game, fans can join in the mischief with a new animated short film, cow-themed merchandise and much more.
"The Chick-fil-A Cows have been a beloved part of the brand for nearly three decades and carry a contagious spirit everywhere they go, reminding our guests to laugh and appreciate the little things around them," said Joe Saracino, senior vice president of brand, advertising and media. "We're excited to have the Cows back — so much so that we're letting them take charge this summer. It's time to sit back, relax and enjoy the fun they're cooking up for all our guests."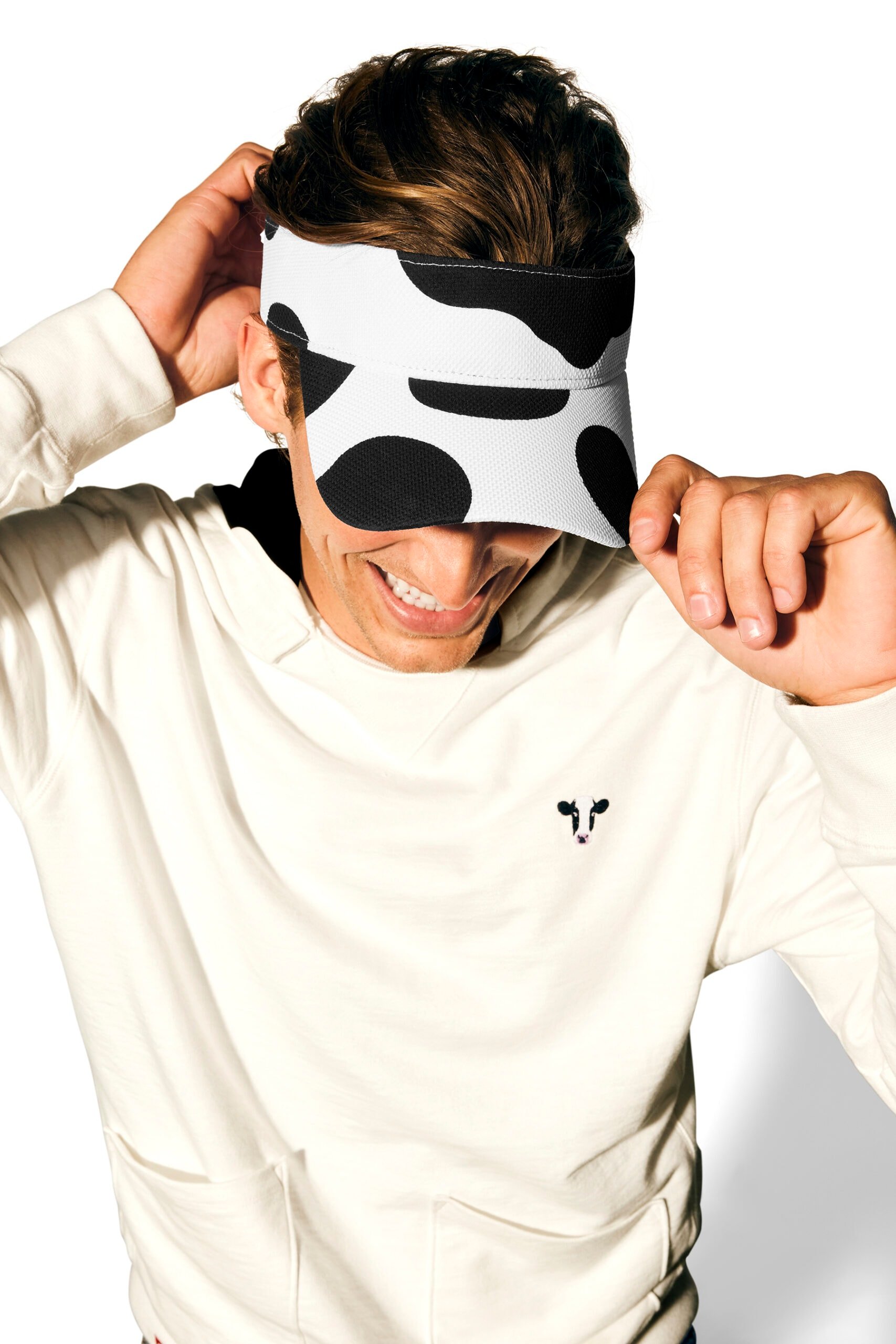 Code Moo: Help the Herd
Beginning June 21 until August 1, the Chick-fil-A Cows are inviting customers to join them on a Code Moo mission through the digital game available at playCodeMoo.com.
In this digital game, the Chick-fil-A Cows are enlisting the help of their human friends to take down the fictional restaurant Circus Burger, the Cows' burger-flipping nemesis. This mission takes participants through a series of weekly challenges, offering a new food reward — such as an 8-count Chick-fil-A® Nuggets entrée, Waffle Potato Fries, and of course the Original Chick-fil-A® Chicken Sandwich — each week for those who complete the challenge, while supplies last.
In addition to weekly food reward opportunities, participants who complete each challenge will be entered into the Code Moo Sweepstakes for a chance to win free Chick-fil-A for a year, a trip for two to the 2024 College Football Playoff National Championship and more*.
To learn more about Code Moo and how guests can "Help Tha Hurd," visit playCodeMoo.com
Wear Your Spots on Your Sleeve
Fans can also show their love for the Cows by wearing their favorite cow print with the launch of the brand's third merchandise line – The Chick-fil-A Cow Collection.
Available starting June 26 at shop.chick-fil-a.com, this cow-centric collection invites fans to show off their spots at the pool, beach or wherever they like, featuring a beach towel, paddleball game, visor and more. Items range from $12-$55 and are available for a limited time, while supplies last.
More Cow Amooosement All Summer Long
Guests can join alongside their bovine friends in numerous other ways throughout the summer, including a new animated short film available in mid-July and the brand's first board game called "Cow Party™," which will be sold online at shop.chick-fil-a.com as well as in participating restaurants, along with new plush cows and cow keychains in restaurants.
To learn more about the Chick-fil-A Cows, moo-ve on over to The Chicken Wire® for the inside scoop!