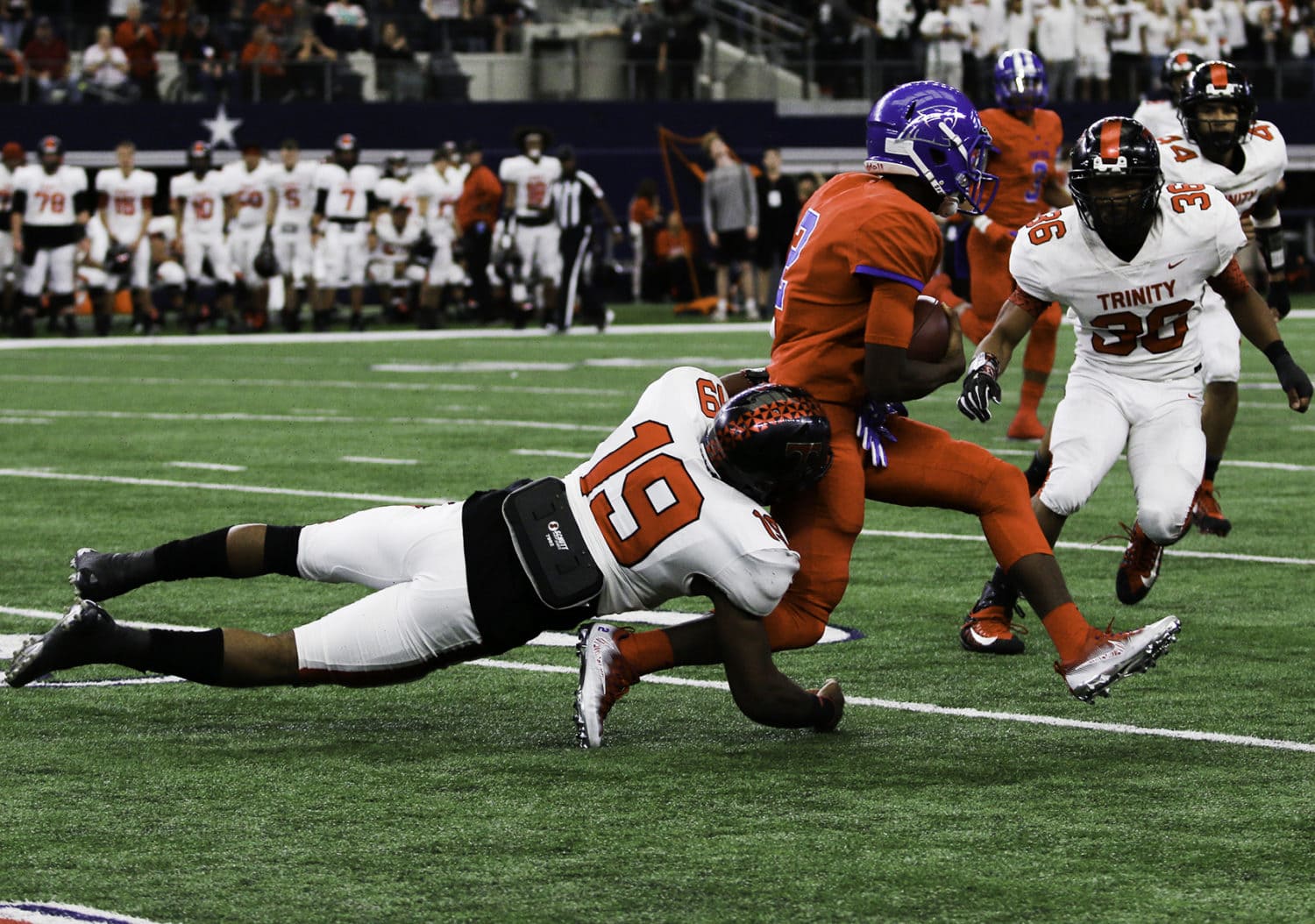 Duncanville Loses 28-27 to Euless Trinity
ARLINGTON—Panther fans weren't too worried about this game. After all Duncanville went into the noon game at AT&T stadium on Saturday the heavy favorite against Euless Trinity. The undefeated Panthers had just finished a perfect season at 11-0.
Ranked at number 6 in the North Texas area in Class 6A and 19th in the USA Today poll, this was Duncanville's game to win on their march to the state championship. The Panthers had scored more than 400 points over their opponents in their season conquest. They even defeated their nemesis state champ DeSoto. What could possibly go wrong?
Duncanville won the battle of the statistics with more first downs 19-17, more total offensive yardage 409-327 and possession time on the clock.
Duncanville led at the end of the first quarter 10-7 on 30-yard Josh Delgado field goal and a Kelion Elder 55-yard run for a score. Delgado made the PAT.
Duncanville added to their lead with a JaQuinden Jackson 12-yard run, a successful PAT by Delgado and another field goal by Delgado of 44-yards. At the break Duncanville led 20-14.
In the third quarter Duncanville continued their lead on a Bryce Walker 23-yard pass to Jackson. Trinity tapped in another score and Duncanville led 27-21.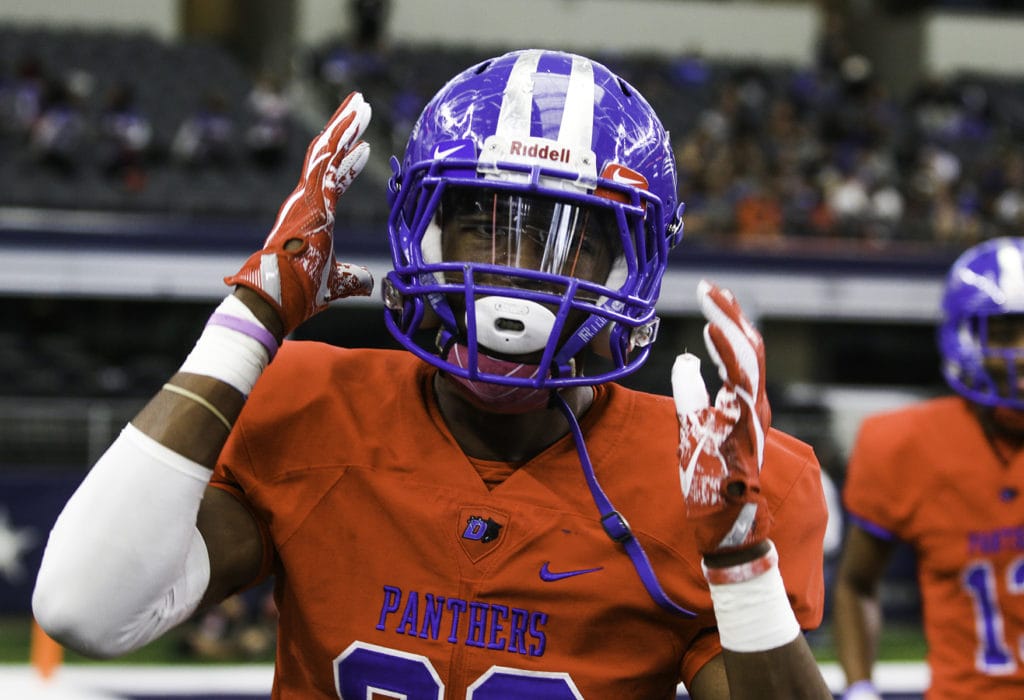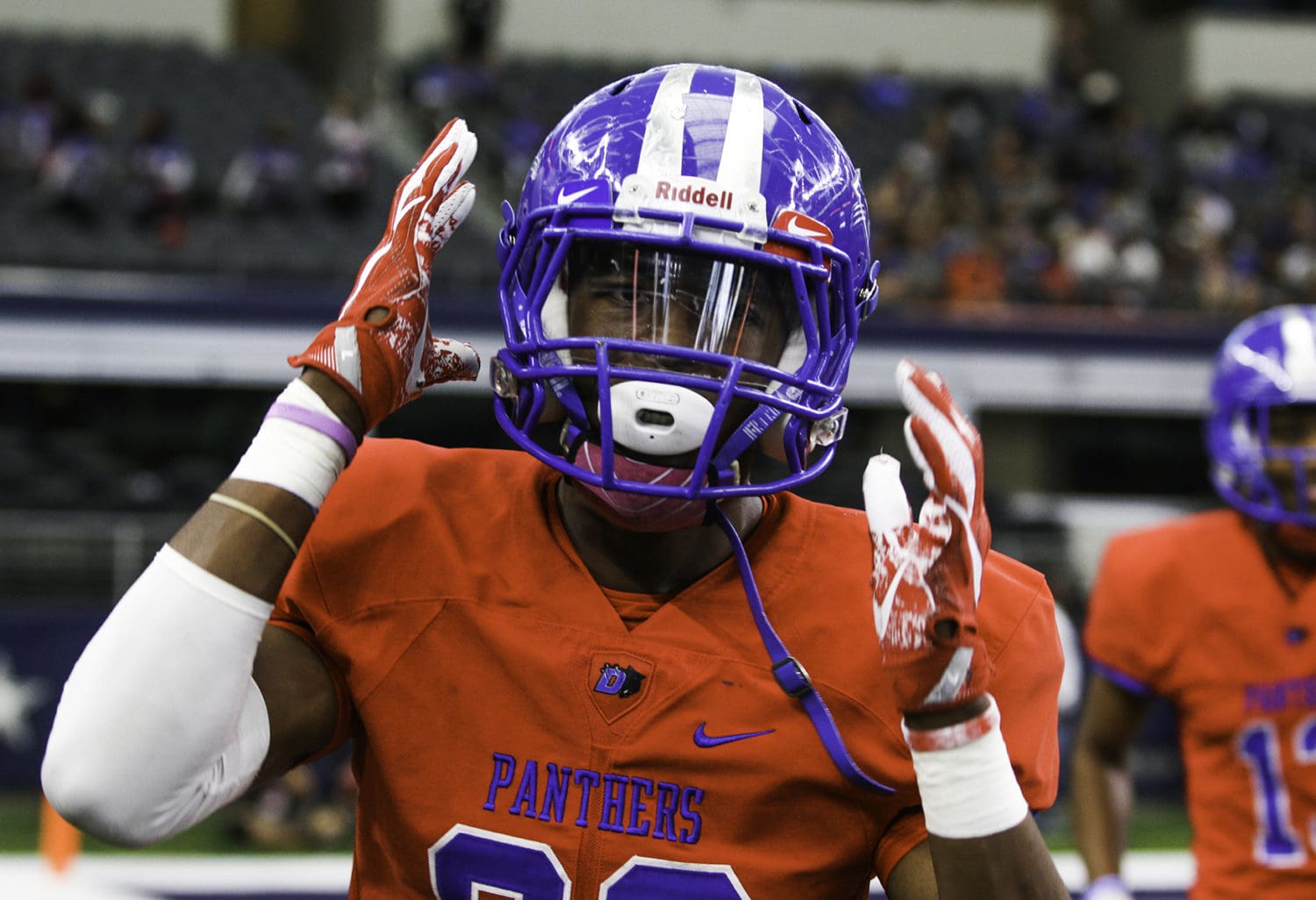 Panthers Lead Slips In Fourth Quarter
Deep into the fourth Duncanville still led by 27-21. But Trinity used a slow constant grinding run offense time after time to make their final touchdown and take the lead 28-27.
But Duncanville had time with 1:42 left on the game clock. Their offense became stalled with time running out. A missed direction running play and a missed opportunity at a completed pass left Duncanville a long way from pay dirt.
Ever indispensable Joshua Delgado attempted a 51-yard field goal. Delgado missed the field goal by a whisper. A second was left on the clock. A Trinity victory.
Kelion Elder had 181 yards rushing on 16 carries which was more yards than the entire Trinity team had on the ground. In fact, he may have had more yards than the Cowboys that were crushed by LA Chargers. JaQuinden Jackson was 13-90 on the ground. And led 8-11-75 in passing.
Duncanville Coach Reginald Samples was not available for comments after the game.