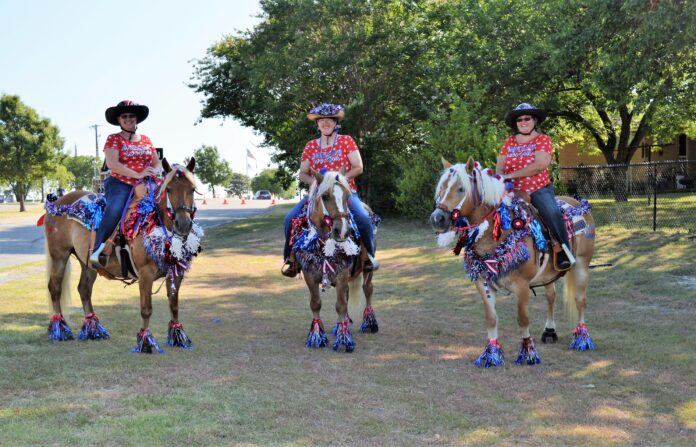 The City of Midlothian's Park Board invites the community to a freedom-filled parade to be held on Saturday, July 1, 10 a.m., stepping off from Community Park, 3601 S. 14th Street and concluding at the intersection of Mt. Zion Rd.
Organized by the Midlothian Parks and Recreation Department and sponsored by Methodist Midlothian Medical Center and Marcos Pizza, the parade is themed, "Let Freedom Ring."
Participants are invited to create entries around the theme. Honors will be awarded for Best Use of Theme, Best Decorated, Best Animal Entry, and Best Overall. Parade registration is open now through June 26. For registration and information, visit www.midlothian.tx.us/IDParade.
Annual Community Fireworks Show Planned for July 3
Mark your calendars for Monday, July 3, for the annual community Fireworks Show, which starts at 9:15 p.m. and can be viewed from the Midlothian ISD Multi-Purpose Stadium parking lot and surrounding areas.  The stadium parking lot opens at 6 p.m. This show is made possible through support from Citizens National Bank of Texas, Midlothian Community Development Corporation, and Methodist Midlothian Medical Center. For information about viewing locations, visit https://www.midlothian.tx.us/708/Independence-Day-Fireworks.