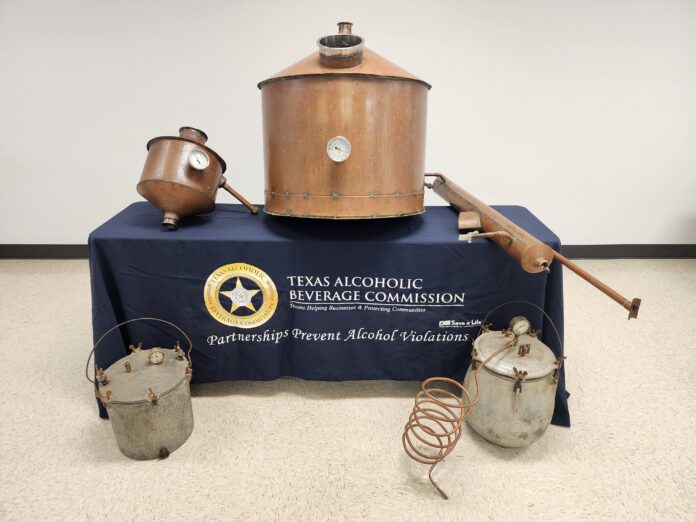 AUSTIN — An anonymous tip led agents from the Texas Alcoholic Beverage Commission to uncover and seize illegal distilling equipment during a successful operation Sept. 1.
Agents from TABC's Arlington Regional Office led the operation to seize the still, which was discovered at a residence in Johnson County. The still was maintained in operable condition, meaning it could be used to manufacture illicit alcohol in violation of state law. During an interview with TABC agents, a person living at the residence admitted to owning the equipment.
Section 103.02 of the Alcoholic Beverage Code prohibits any person from possessing equipment "designed for, capable of use for, or used in manufacturing an illicit beverage," including the possession of distillation equipment without a TABC Distiller's and Rectifier's Permit. The Code allows peace officers to seize any illicit alcoholic beverages along with any equipment used in their manufacture.
"This operation exemplifies TABC's commitment to properly enforcing the law and ensuring the safety and integrity of the alcoholic beverage industry in Texas," TABC Executive Director Thomas Graham said. "Not only does illicit alcohol risk the health and safety of anyone who consumes it, but it also undermines the efforts of law-abiding alcohol manufacturers, distributors and retailers who continue the do the right thing when operating their businesses."
Possession of illicit distillation equipment is a misdemeanor punishable by a fine between $100 – $1,000.  The case remains under investigation.
For more information on TABC, visit tabc.texas.gov.