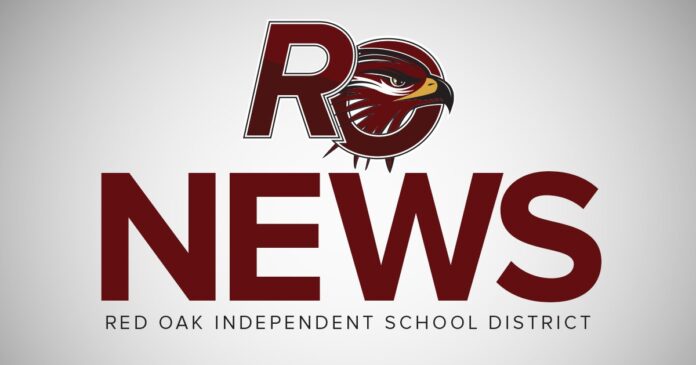 ROISD held a special called Board Meeting this evening to address the suspension and termination process for Gershon Caston. Mr. Gaston has been charged with sexual assault of a child, trafficking of a child, and compelling prostitution by a minor.
Statement from the ROISD Superintendent:
First and foremost, our prayers go out to the victim and her family. I pray for her healing and that she is receiving the services she needs for recovery.
On Monday, July 24, the Red Oak ISD Board approved the recommendation to suspend without pay and send notice of proposed termination to Gershon Caston. Mr. Caston was arrested on July 20 for three charges – sexual assault of a child, prostitution under age 18, and trafficking; all non-ROISD related.
As a contract employee, Mr. Caston does have rights, however, we are moving swiftly through due process to terminate his employment and file the appropriate actions against him with the Texas Education Agency (TEA) and State Board for Educator Certification (SBEC).
Regarding Mr. Caston's hiring. As we have mentioned, we conduct background checks on all new hires and Mr. Caston was cleared for hire in May of 2023 to begin work on August 4, 2023. As an incoming coach, he was asked to assist with summer strength and conditioning camps and he did so without incident.
All ROISD employees are placed on the Texas Department of Public Safety (DPS) alert system for any arrest and have three days to report any arrest to their supervisor. The District is required to report such an arrest to TEA and SBEC.
We want to encourage our families – parents, guardians, family, and friends – to seek resources through your ISD or community for our youth. Children need to feel they can speak about any concerning behaviors or actions, and we have resources for our students and families to facilitate those conversations.
If you know of a child in danger or struggling, please reach out to local law enforcement or other resources for assistance.
Sincerely,
Brenda Sanford
ROISD Superintendent