The days are longer, the temps are rising and we're spending more time on the patio soaking up days and enjoying happy hour. With the warmer weather we looked for refreshing beverages to sip on.
Here are a few of our favorite adult beverages this spring:
Ellum Ranch Patio Water– a new Ranch Water Hard Seltzer for City Slickers, perfect for the Texas heat and poorly shaded patios. Made with real lime juice, salt, & natural electrolytes. Available in 6-packs across Texas. 4.5% ABV, 100 Calories, Gluten-Free. Brewed & Canned in Texas.
We found Ellum Ranch Patio Water to have a unique taste that's very refreshing in the heat of the day. I muddled a little fresh lime in with it and served it over ice. I also tried it with a splash of cranberry juice-delicious!
Shiner Strawberry Blonde- (4.3% ABV), brewed with juicy, homegrown strawberries from the strawberry capital of Texas and a mix of pale and wheat malts for a crisp finish.
SRP: $8.99 six pack, $14.99 twelve pack
Availability: Nationwide in 6-packs and 12-packs in bottles or cans
Malt: Malt Premium Two Row Malt, Munich Malt, Caramel Malt, Wheat Malt
Hops: Nugget
Yeast: Lager
Ingredients: Poteet, Texas Strawberries from Jim Collums Farms
Food Pairing: Grilled Chicken Salad, Blackened Shrimp Skewers
This wheat beer is one of our favorite beers when the weather turns warm. Not too heavy and not overly sweet, it's easy to drink more than one.
Ready To Drink Cocktails
Bacardi Real Rum Canned Cocktail- Canned cocktails have come a long way from the artificial tasting, and overly sweet offerings. Bacardi's canned cocktails are made with real rum using all-natural flavors, real ingredients, are gluten free and with no artificial sweeteners. (5.9% ABV)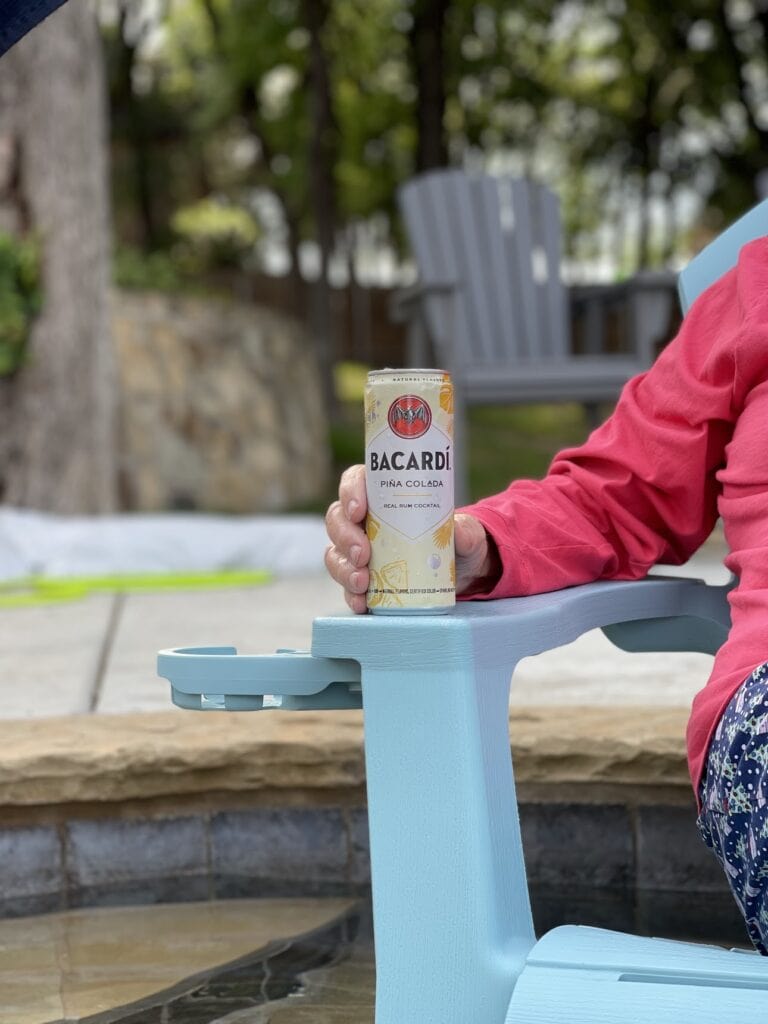 These are some of my favorite ready to drink cocktails. They don't taste too sweet and are easy to sip on when by the pool or at the beach. I love the added bonus that I don't have to mix a drink, but can serve these over ice with a garnish and guests are impressed.
The new BACARDĺ Piña Colada was delicious and we were impressed by the balance of flavors. And the Mojito Variety Pack offers a variety so you can mix things up, although if I'm picking favorites the strawberry mojito wins my vote. I tried it in a glass with ice and muddled some fresh strawberries to make it 'fancy'.
Want to really get into the spring cocktail mix? Try making the BACARDÍ Blueberry Lime Mojito. Crafted from BACARDÍ Lime Flavored Rum, BACARDÍ Lime & Soda Real Rum Cocktail, and fresh blueberries, this one's a keeper.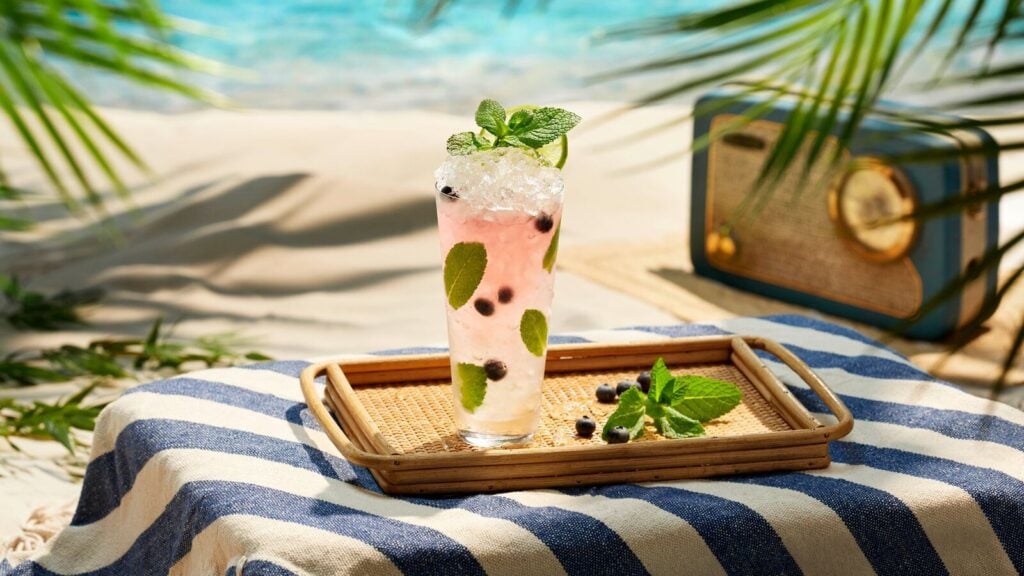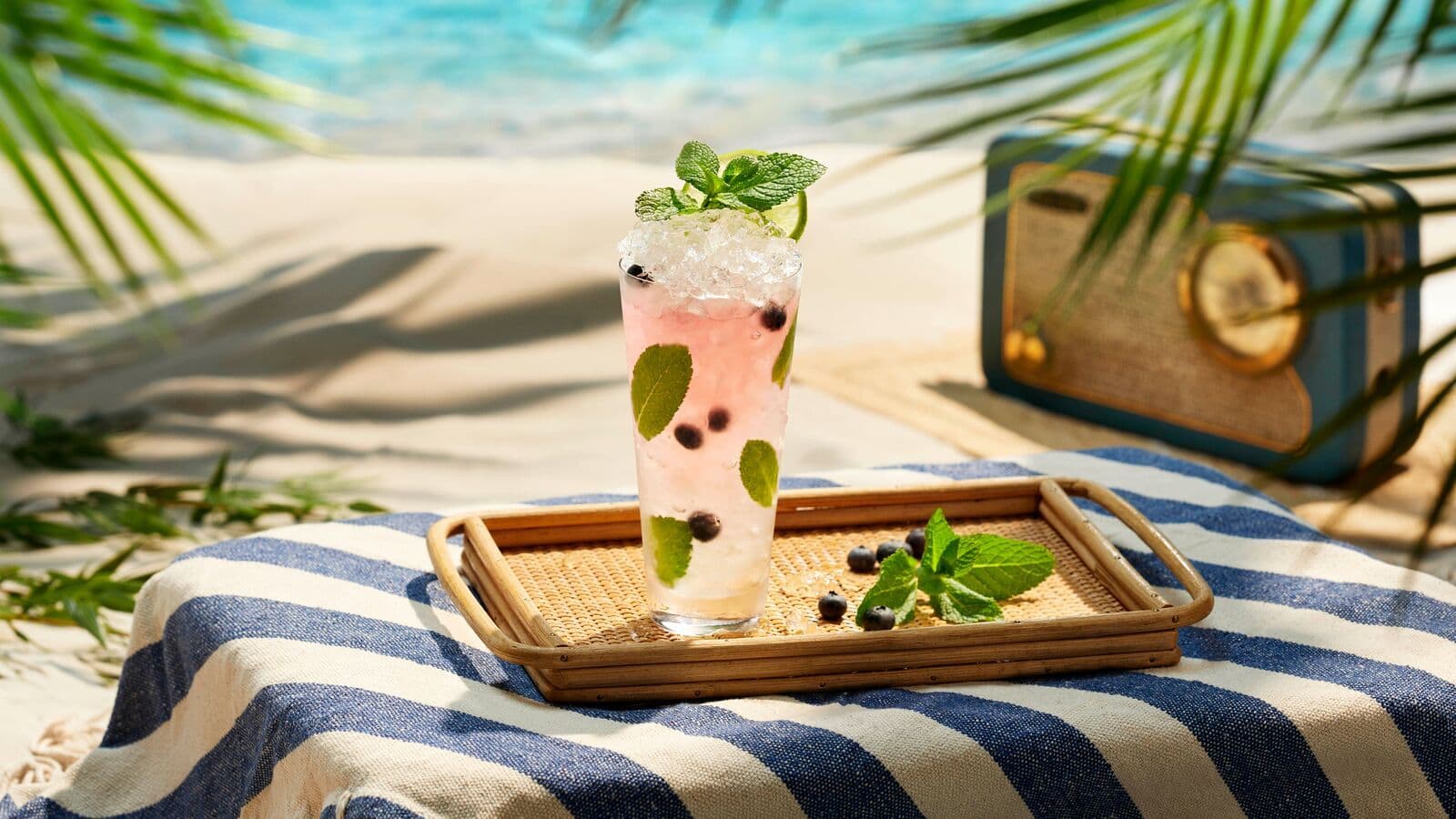 Ingredients
1 ½ oz. BACARDÍ Lime Flavored Rum
10 blueberries
6 mint leaves
4 oz. BACARDÍ Lime & Soda Real Rum Cocktail
Method: Muddle blueberries in a highball glass then add the mint and gently press to release the oil. Add crushed ice and BACARDÍ Lime Flavored Rum and stir to incorporate. Top with BACARDÍ Lime & Soda Real Rum Cocktail and add more crushed ice. Garnish with a lime wheel and a mint spring.
Please remember to always drink responsibly and have a designated driver. Don't drink and drive.