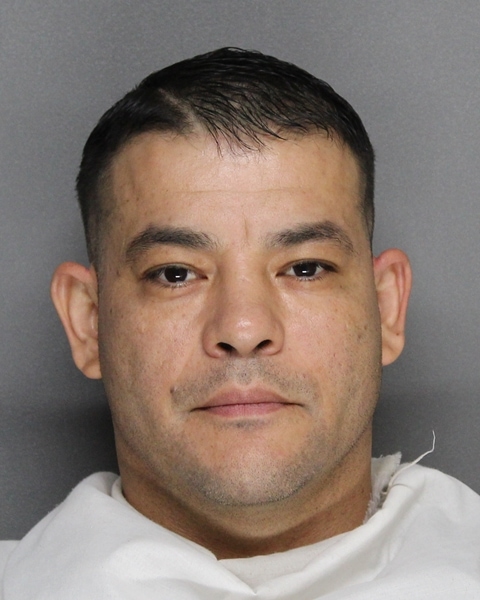 Ellis County and District Attorney Ann Montgomery announced that on November 2, 2023, Richard Rodriguez (42) of Midlothian, Texas, pled guilty and was sentenced to 40 years in prison for Aggravated Assault with a Deadly Weapon, Assault Family Violence Impeding Breath with a Previous Conviction, and Unlawful Possession of a Firearm by a Felon. Rodriguez was set to start a jury trial on November 6, 2023, when he pled guilty.
From March 2020 to April 2021, Rodriguez repeatedly assaulted his girlfriend. He beat and strangled her, and threatened her with deadly weapons, including a knife and a firearm. As a convicted felon, Rodriguez was prohibited from possessing a firearm. The victim was fearful for her life and placed cameras around the house capturing several of the assaults.
Rodriguez has a long history of violence, including previous felony convictions for assaulting and strangling this victim, for burglary of a habitation with intent to commit assault, and for assaulting a police officer. Because of his prior felony convictions, his punishment range was enhanced to a minimum of 25 years.
"Intimate partner violence is a crime that most often occurs in the secrecy of the home," said Montgomery. "Abusers use power and control to trap victims in a cycle of violence. It took courage for this victim to video record this repeated abuse, report it to law enforcement, and free herself from this dangerous cycle."
Felony prosecutors Kayce Witt and Ashley Indelicato prosecuted the case, assisted by County and District Attorney Investigator Steve Adams, felony clerk Jenny Wilhoite, and Victim Assistance Coordinator Jamie Morales. The case was investigated by Detective Erin Blust of the Midlothian Police Department – Texas.