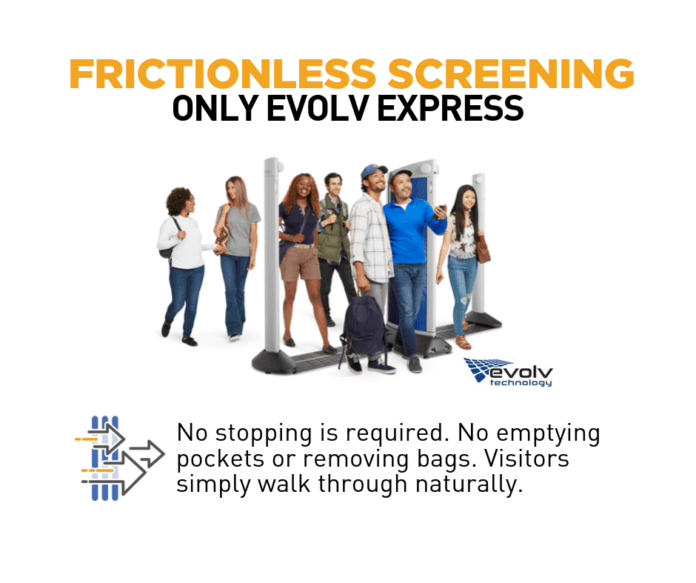 With a focus on safety and security as the district begins the 2023-24 school year, Mansfield ISD's Board of Trustees approved the purchase of Evolv weapons detection systems at its board meeting on Tuesday, Aug. 15. The artificial intelligence-driven weapons screening systems will be installed at the district's high school campuses beginning in September. The board also approved hiring six safety specialists to operate the Evolv technology.
The purchase of Evolv and expansion of the district's Safety and Security Department is the most recent investment in a decades-long history of commitment by the board to ensure students and staff are safe.
For more information on Evolv, visit their website.
Mansfield ISD: Safety and Security Highlights
1993: MISD launched its own police department and has remained an innovator in safety and security for decades.
2017-18: Single point of entry with locked front doors – all visitors must show ID prior to being allowed inside a secured vestibule at every campus.
2018-19: MISD assigns one officer per campus and adopts Standard Response Protocol which provides system-wide consistent instructions for emergency response.
2020-current: District creates and expands Safety & Security Department with staff fully devoted to the safety and security needs of the district. Hired a Director of Safety, Security & Threat Management, Threat Assessment Coordinator, Emergency Management Specialist, Campus Security Specialists, Behavior Specialists and six additional staff to monitor Evolv screening systems.
2022: MISD launched one-stop location on website for physical and emotional safety, reporting for bullying, threats, crime, inappropriate digital content called 'This is Our House' and created a culture of reporting concerns.
2023: MISD purchased wearable panic buttons for all campus staff to alert administration, campus-wide staff and/or MISD police of an emergency. Location detection and code provide information so appropriate assistance can be provided.