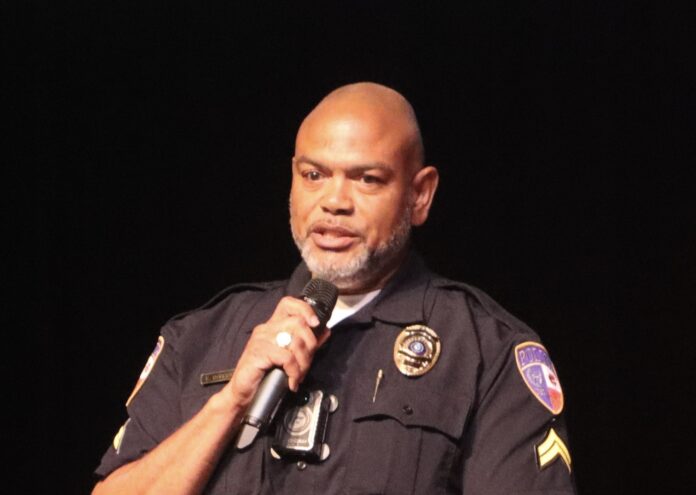 (CEDAR HILL, TEXAS) Cedar Hill ISD Police Department Detective Eric Roberts has worked in public safety for nearly 32 years.
He's experienced a variety of situations, but Monday was a first for the longtime law enforcement officer.
A family was visiting the Lacy Enrollment Center to enroll a child in elementary school on Monday. Upon returning to the vehicle, a 1-year-old boy locked the car from the inside of a rental vehicle.
It was 103 degrees outside, and even hotter inside the vehicle.
The child was in the car for approximately 5-to-7 minutes as the child's parents and onlookers called for help.
Roberts was doing in-service training with some of CHISD's security officers when he was dispatched to the call.
Upon arrival, he requested permission to break the window, which the parents gave immediately.
"The baton wouldn't break the window, so I had to collapse the baton and use it with a puncher strike," Roberts said. "I had previous training with the baton and how to use it effectively. Using that method would lessen the possibility of broken glass hitting the child."
The child was calm inside the vehicle yet startled when the glass was broken, Roberts said.
Roberts and the family entered the Lacy Enrollment Center, so the child could be in an air-conditioned building. The Cedar Hill Fire Department sent emergency medical technicians to see the child, who was quickly cleared.
The family was very grateful that Roberts was able to respond in a timely manner.
"There was a need for service here, so I acted and responded," Roberts said.
Roberts offered some tips for people traveling with young children in the backseat of their vehicles.
· If you ever find yourself in a situation where a child is stuck in a car, don't worry about damaging the property. Save the life.
· Nothing else in the car matters before the child.
· If the vehicle is equipped with warning devices, make sure those are activated.
· If you have small children, make it a habit to look in the backseat before you ever get out of the car.
· Check and double-check.