35th Annual GrapeFest Come and Taste it! September 16-19
The Grapevine Convention & Visitor's Bureau welcomes Steve and Maggie Haley as
GrapeFest Committee Co-Chairs for the 35th Annual GrapeFest – A Texas Wine
Experience, presented by Bank of the West. This year's theme, Texas Wine. Come and
Taste It! invites you to sip your way through delicious wines from Texas and guest
wineries from California's Napa Valley and South Australia's Barossa Valley on
September 16, 17, 18 and 19.
The largest wine festival in the Southwest U.S., GrapeFest offers four days of family friendly festival fun with live music and entertainment on four stages, a carnival midway
and a shopper's paradise at local Main Street boutiques, galleries and select vendors.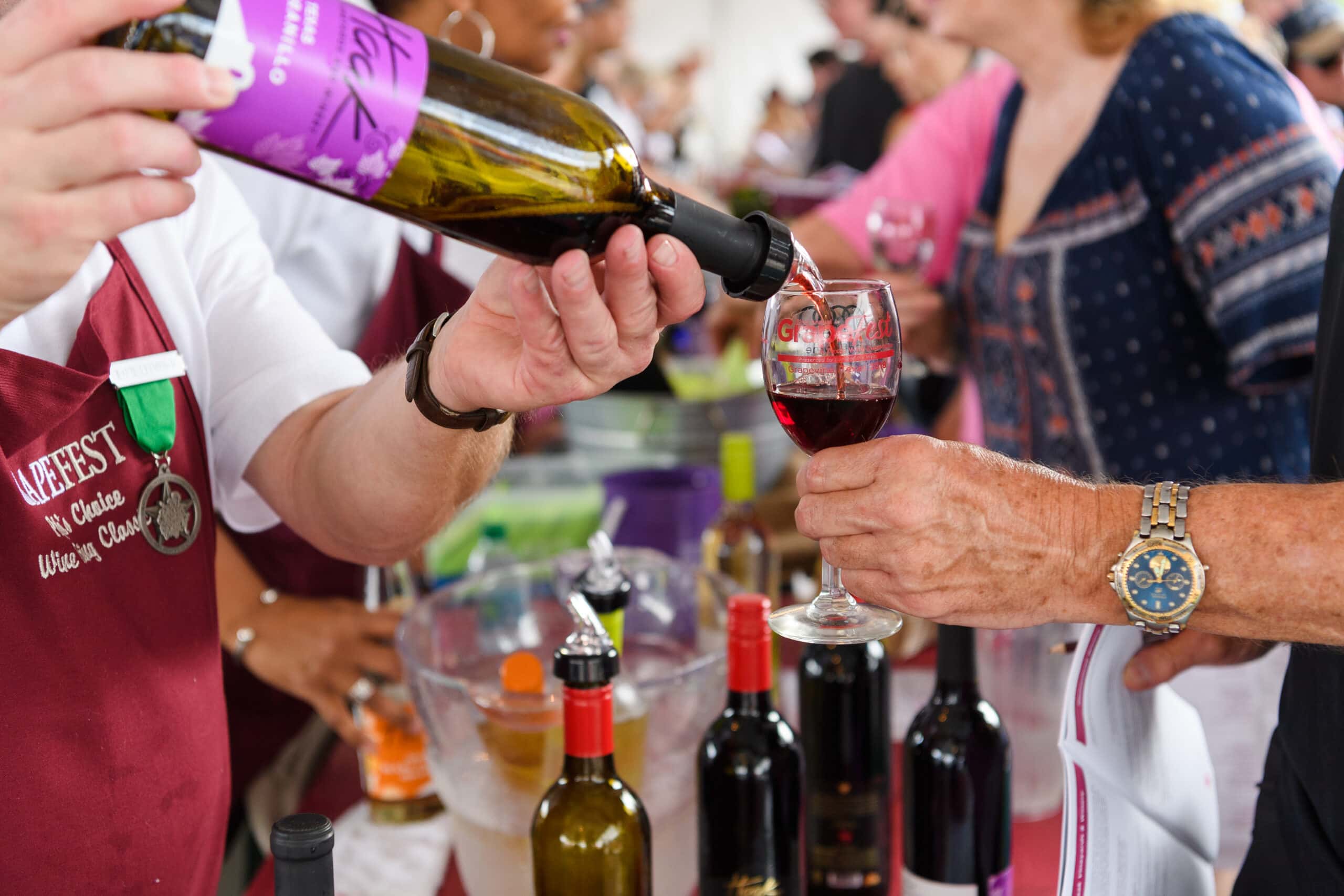 Other festival events include the iconic People's Choice Wine Tasting Classic,
the largest consumer-judged wine competition the Southwest, GrapeStomp,
ItalianCarFest™, and much more! For up-to-the-minute event and schedule information,
visit GrapeFest.com.
ABOUT GRAPEFEST – TEXAS WINE. COME AND TASTE IT!
GrapeFest is a celebration of Texas wines. Home to more than 400 wineries and 4,400 acres of vineyards producing nearly three million gallons of Texas wine each year, Texas is the fifth-largest wine producing state in the United States. Grapevine is home to the Texas Wine & Grape Growers Association and Texas' premier Urban Wine Trail, featuring a variety of award-winning winery tasting rooms.
ABOUT BANK OF THE WEST
Bank of the West is proud to be an Independent Community Bank, headquartered in Grapevine and serving North Texas for more than three decades, helping to create flourishing communities by putting your dollars to work LOCALLY…with decisions made LOCALLY. Bank of the West, Member FDIC, is the Presenting Sponsor of the 35 th Annual GrapeFest – A Texas Wine Experience.
ABOUT GRAPEVINE, TEXAS
Historic Grapevine, Texas, centrally located between Dallas and Fort Worth, is the premier go-to destination when planning a getaway or vacation in North Texas! Step back in time on Historic Downtown Main Street with a collection of charming boutiques, art galleries and bistros and cafes. Enjoy fantastic hotels and resorts, great attractions for the entire family, a wide variety of outdoor recreational activities, exquisite winery tasting rooms, world-class shopping and much more. For more information, visit GrapevineTexasUSA.com.