Cleburne is a charming city that's filled with historic museums and fascinating people, so we try to visit there several times a year. At our most recent visit, my husband found his new hangout at The Dillon Depot. I've got the feeling we'll be going back again soon, now that he's discovered the new antique store/railroad museum/ice cream shop/event venue owned by engaging entrepreneur Dan Roberts. It's also HQ for loyal Dr Pepper lovers like my sweetheart.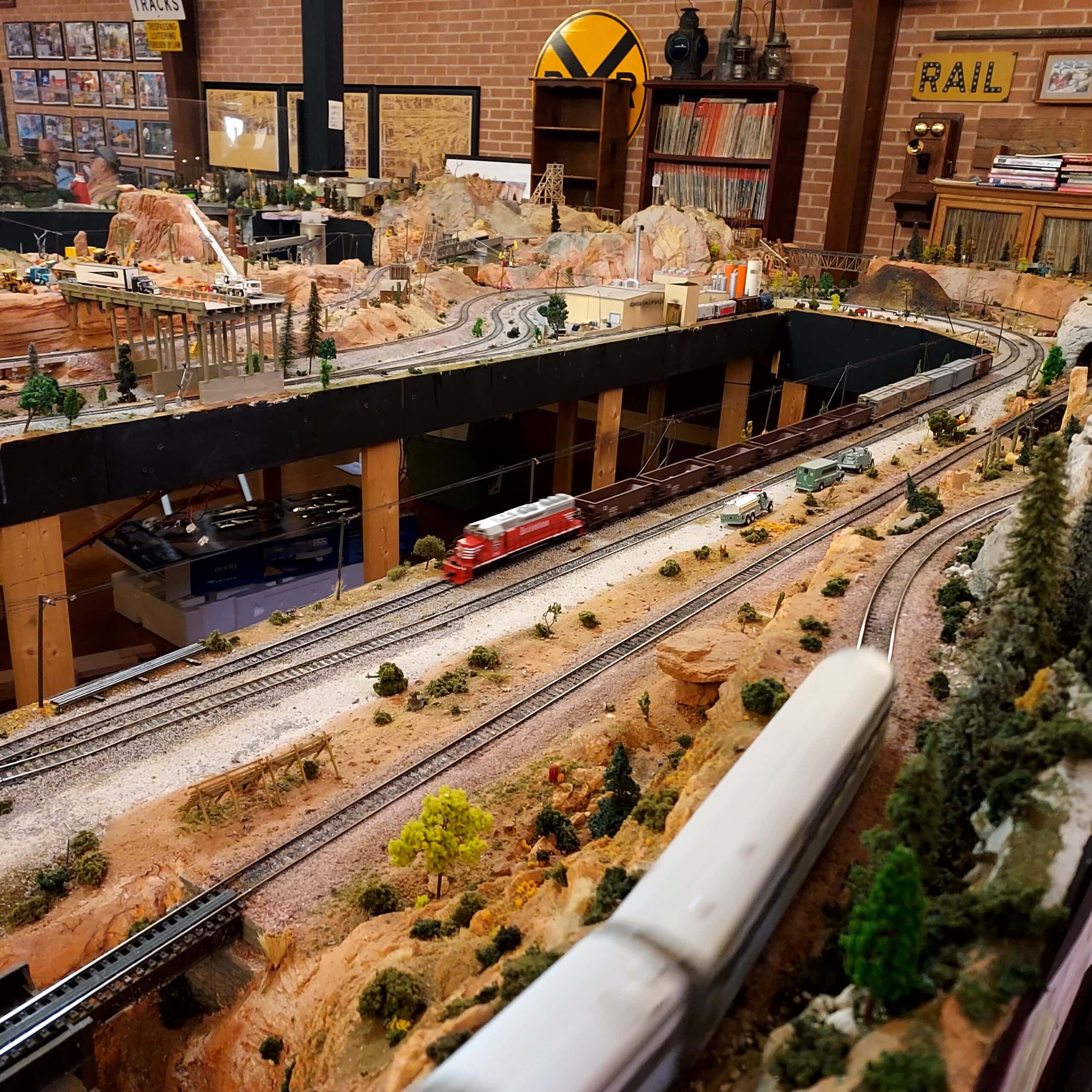 On the day we visited, three trains were running on several HO scale tracks, including one of the five surviving 3400 class steam locomotives, #3417. Dr Pepper memorabilia was scattered throughout the museum and store. Along with Dr Peppers, the old-fashioned soda fountain serves real Dublin root beer. While my husband and Roberts settled down to talk about Dr Pepper's history, I treated myself to the most delicious ice cream float ever– made with Dillon Depot's homemade vanilla ice cream and Dublin root beer.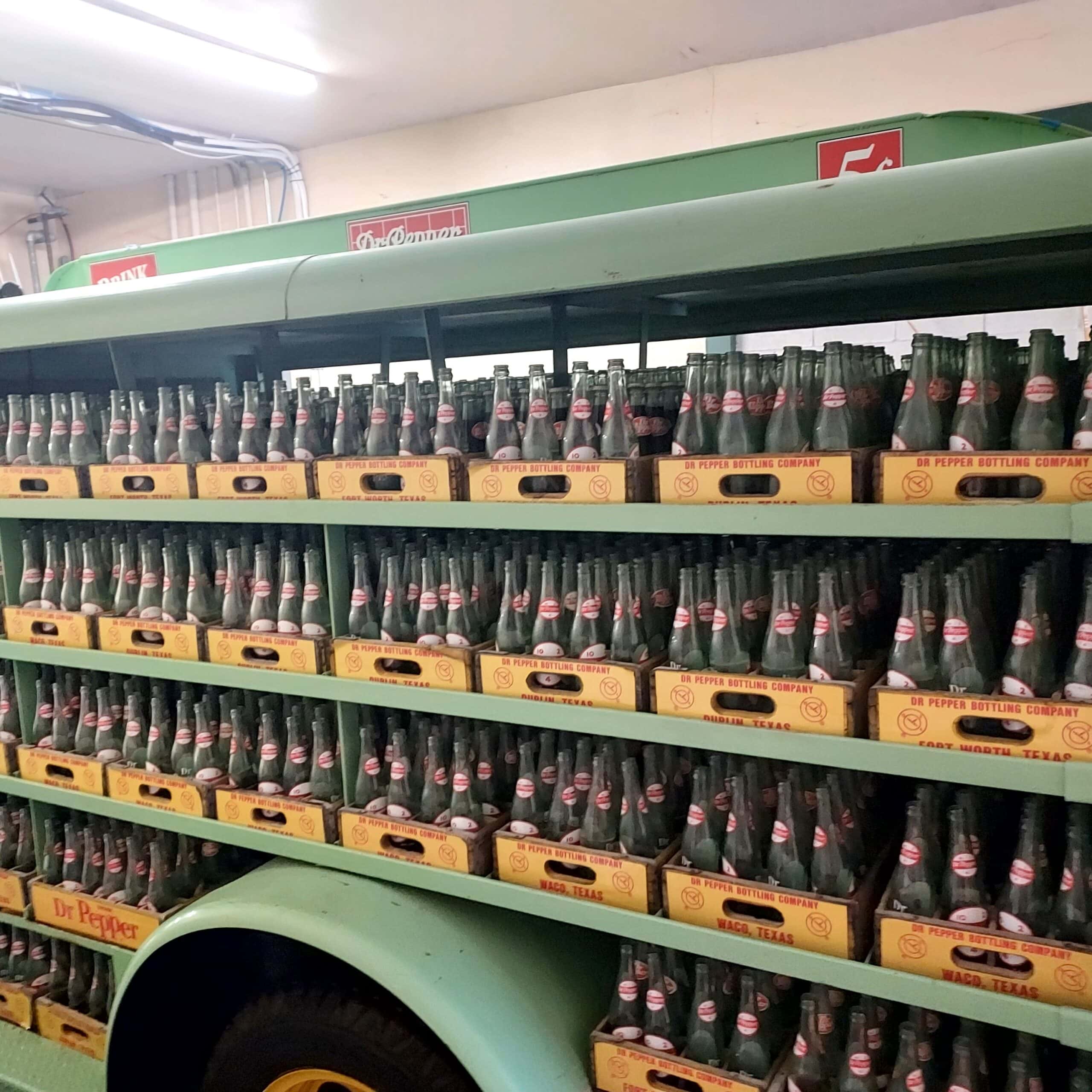 We left Dillon Depot with a vanload of authentic cane sugar Dr Pepper and a promise to return as soon as our supply is gone, which could be any day now. Dillon Depot is located at 302 North Anglin Street in Cleburne, and opens from 11:45 a.m. to 8 p.m. every day except holidays. On Dec. 10, the Cleburne Grinch will visit Dillon Depot from 1-3 p.m., with Santa there at 4 p.m. for photo ops. For more information, call 817-526-5330 or visit thedillondepot.com.
Chisholm Trail Outdoor Museum
No visit to Cleburne would be complete without spending time at the Chisholm Trail Outdoor Museum located next to Pat Cleburne Lake. We were there for the annual Pioneer Days, a two day festival in November that's filled with such fun 1800s-era activities as Wild West Gunfights, costumed docents leading educational tours; a general store filled with homemade jams, cookies, and other goodies; and Civil War reenactors firing cannons.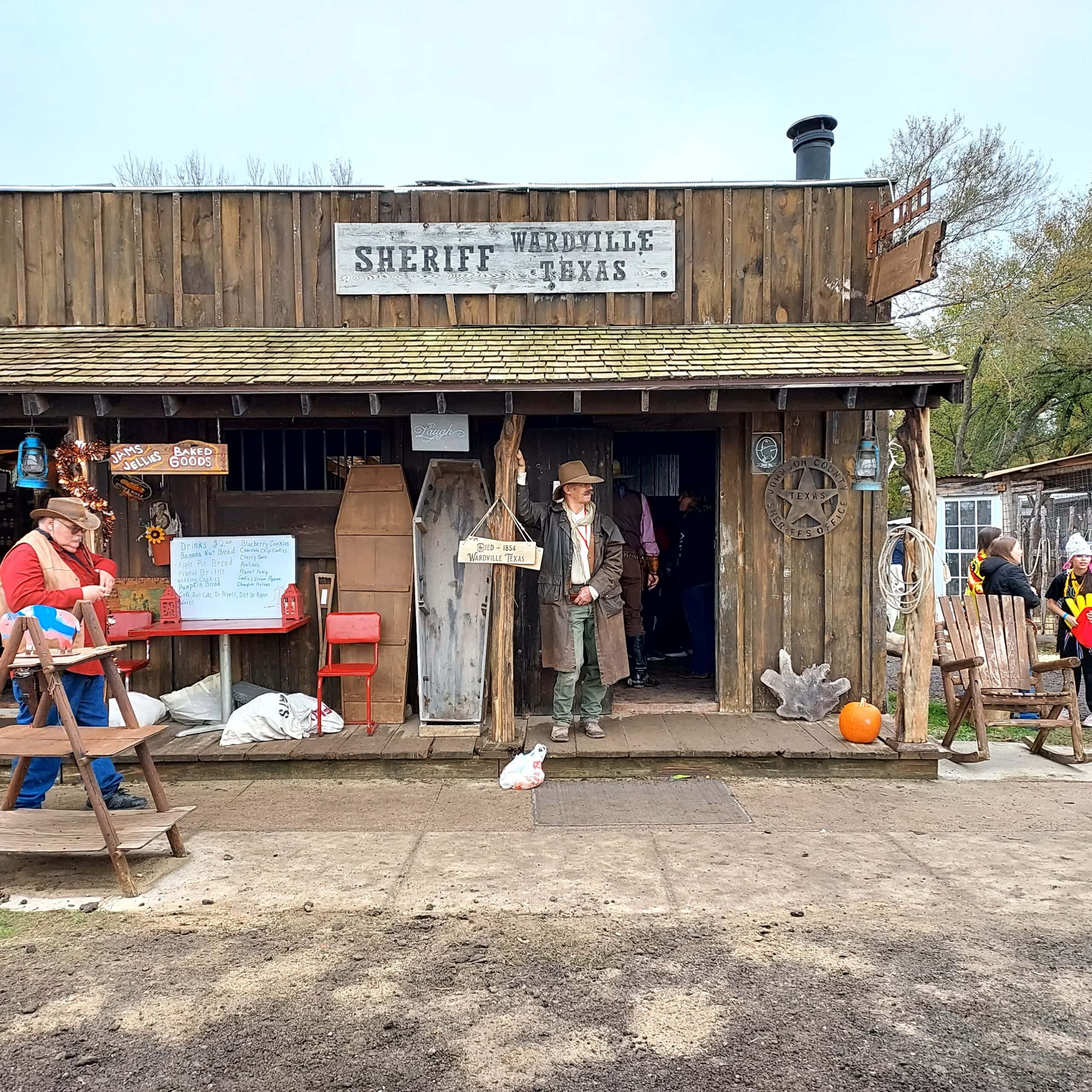 Blacksmithing demonstrations, petting zoos, live musical entertainment, and a Native American Indian village also drew spectators. The Big Bear Native American Museum is a fairly new addition to the museum grounds, and provides an opportunity to learn more about Native Americans. The museum houses a vast collection of Native American artifacts donated by Leonard "Big Bear" Beal, a Native Texan and the museum's namesake.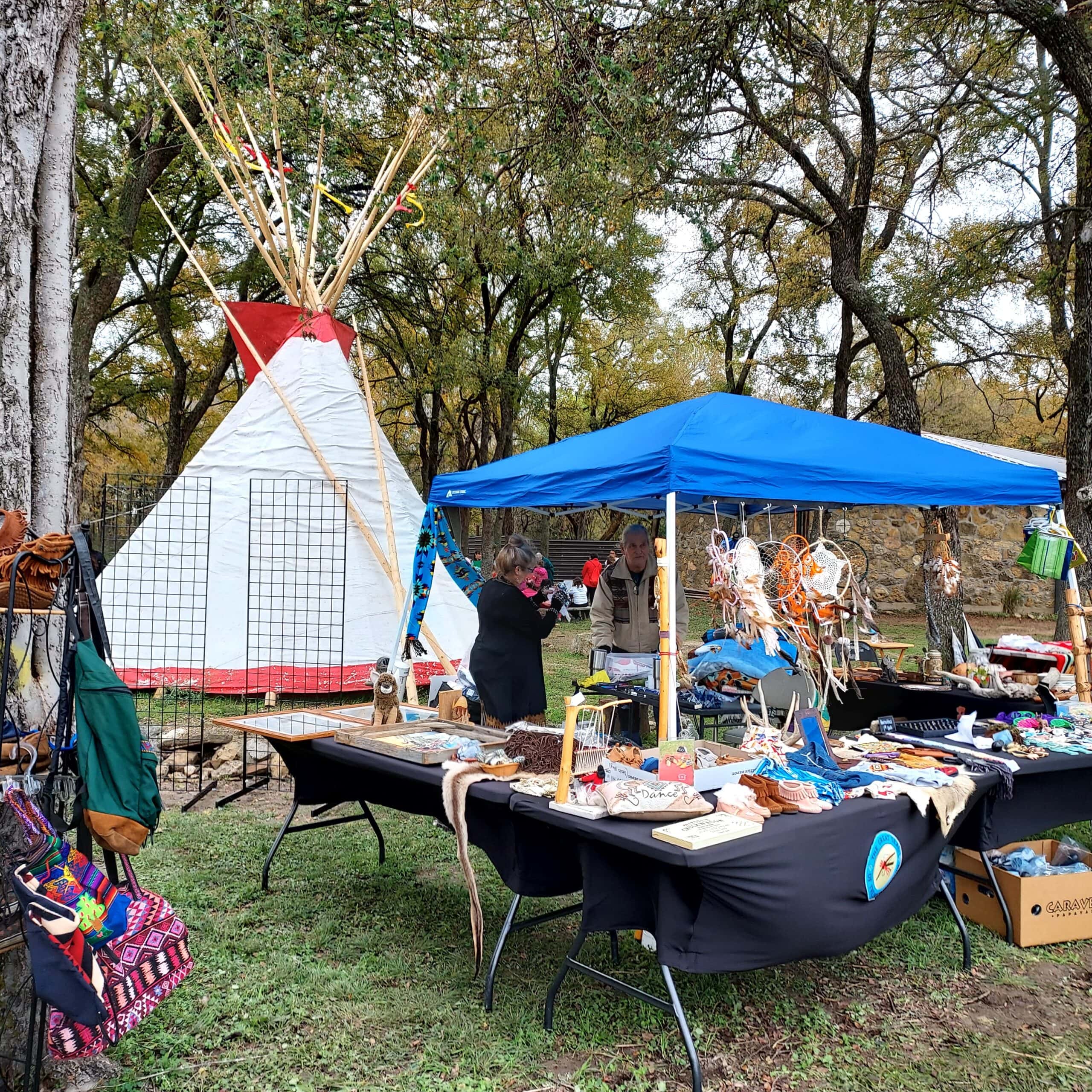 Chisholm Trail Outdoor Museum is worth a visit any time of the year, but it's especially exciting during Pioneer Days and during their other special events. The next festival is Cowboy Christmas on the Trail, December 9-10 from 9 a.m. to 5 p.m. For more information, visit jcchisholmtrailmuseum.com/ or call 254-998-0261.
Jimmie's Serves Gourmet Food
Another very special treat during our recent stay in Cleburne was dining at Jimmie's, a chef-owned restaurant in downtown Cleburne. After getting his start as a sought-after caterer in Cleburne, Jimmie Hughes realized his dream of owning his own restaurant in 2019.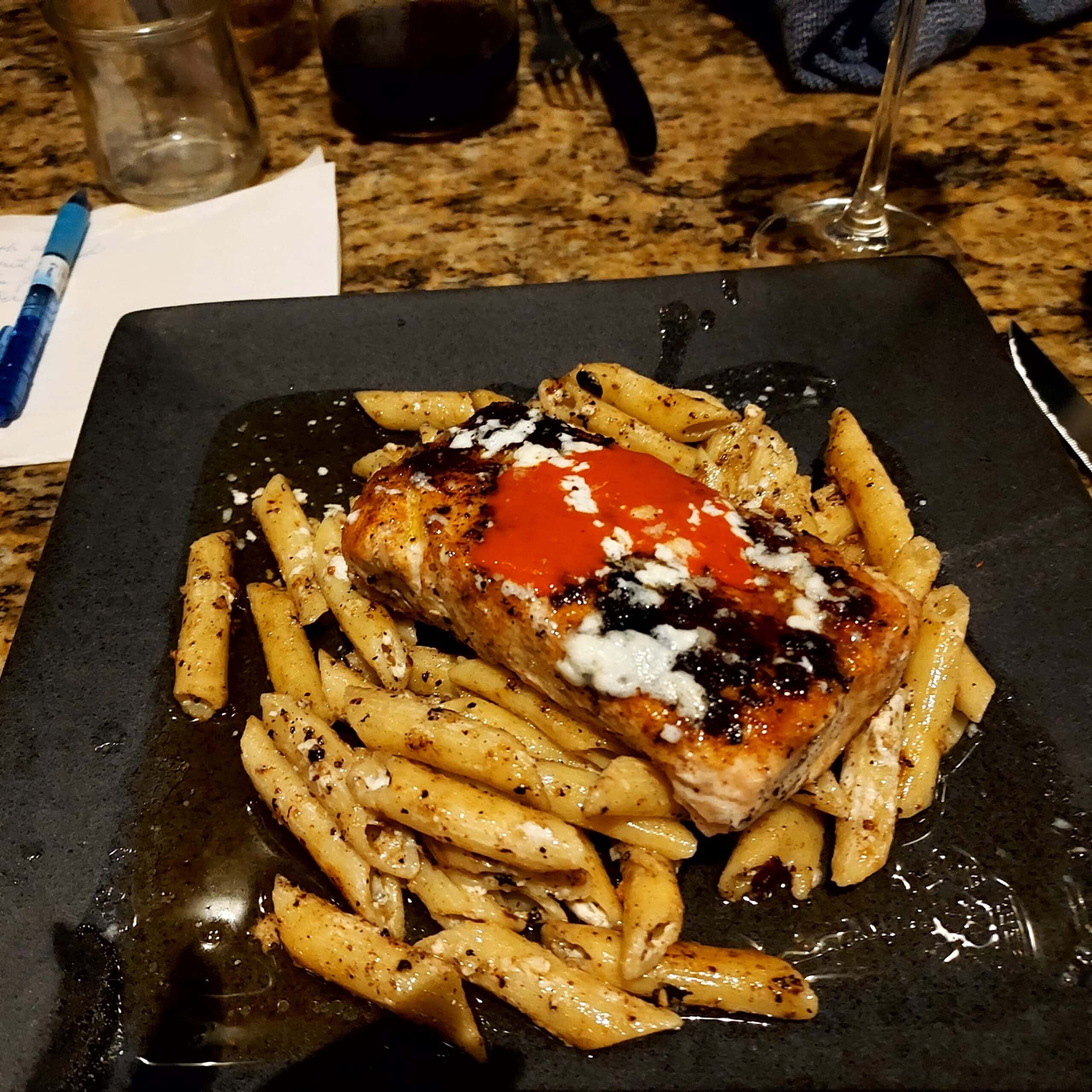 My husband ordered Bison sirloin steak for his entrée, with butternut squash for a side. While he's hard to please on having a steak prepared exactly to his medium well done specifications, Chef Jimmie came out to personally discuss the steak so it was cooked perfectly. My blackened Mahi Mahi with a savory sauce and a side of garlic pasta was also wonderful. It was accompanied by a glass of Spanish Tempranillo from Jimmie's new bar.
Jimmie says his restaurant "started out a little more traditional, but COVID changed their perspective, deciding it was important to represent who he was through his food. Now, Jimmie and his wife, Amanda, think of owning a restaurant as hosting the best dinner party in town every week. He curates a menu that changes regularly to offer guests the best of what is available. It may mean the menu is not exactly the same every week, but everything is prepared with love and attention to detail."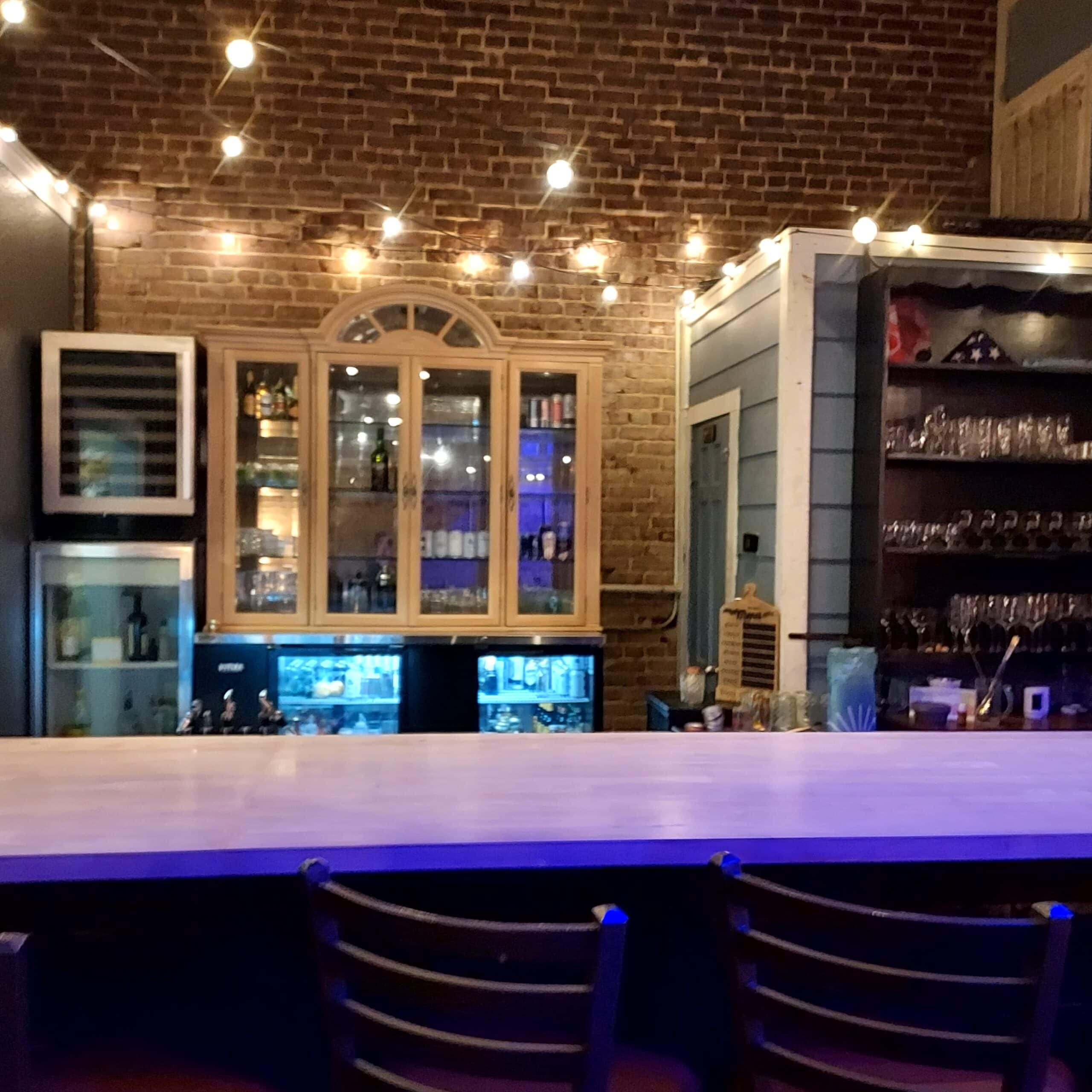 This was certainly evident in our food and the hospitality we enjoyed during this lovely dinner. Jimmie says he and Amanda "enjoy eating gourmet food and drinking good wine and craft cocktails in their sweats." They offer that same vibe to guests, who can "come as you are" to Jimmie's. The restaurant is open from 5-9 p.m. Thursday, Friday and Saturday. They don't take reservations except for groups of six or more.
Lunch at Chaf-In, Cleburne's Oldest Restaurant
Before leaving town, we decided to try the food at Chaf-In, Cleburne's oldest restaurant, after hearing they had Dr Pepper and railroad memorabilia prominently placed throughout the restaurant. Stepping inside Chaf-In is like taking a step back to the early 1900s, since the oldest continuously operated restaurant in Johnson County first opened in 1920. The restaurant was packed, and I was happy to discover they serve breakfast all day since that's my favorite meal. Judging from the crowds, Chaf-In has remained a favorite gathering place for local families and friends. While the food was good, the hospitality and ambiance proved as big a draw at Chaf-In.
I ordered Billie's veggie omelet ($9.95), which came with crispy hash browns and two biscuits. My husband ordered grilled hamburger steak with fries and a salad ($11.95). We heard right about the memorabilia, since a giant Dr Pepper mural greeted us when we drove into the restaurant's spacious parking lot. For years, Chaf-In was a favorite hangout for Santa Fe employees, and Dr Pepper was a best-selling soda then. Stylee Read, a nationally known mural artist, recreated the old Dr Pepper ad of that era juxtaposed with a view of the Santa Fe 114 diesel engine. Cleburne Santa Fe Shop Yard employees Jerry Burt and Dub Stepp are posed on top.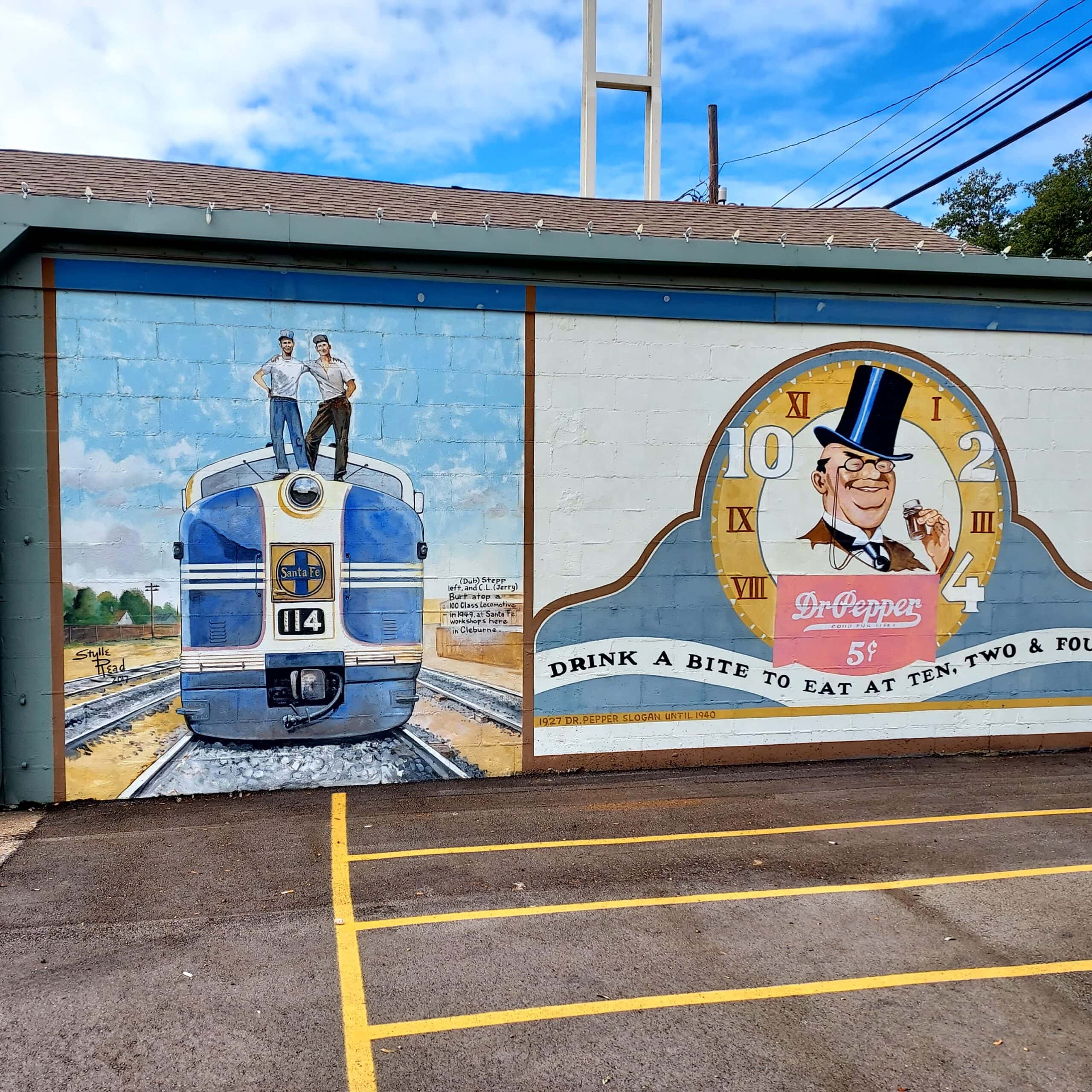 Chaf-In is located at 209 W. Henderson Street in Cleburne; for information, please call 817-645-3772 or visit chaf-in.com.
Cleburne-An Ideal Destination
Cleburne is an ideal destination for families hoping to get into the holiday spirit this time of year. Local shops feature unique gift ideas and unexpected treasures, and we happily discover more of them each time we visit.
We really enjoyed our stay at the Holiday Inn Express & Suites, 1800 W. Henderson Street, during our recent visit. The rooms are spacious, and the hotel is centrally located to Cleburne's best attractions. They also serve a complimentary hot breakfast buffet every morning.
For more information about special events and holidays in Cleburne, please click visitcleburne.com.