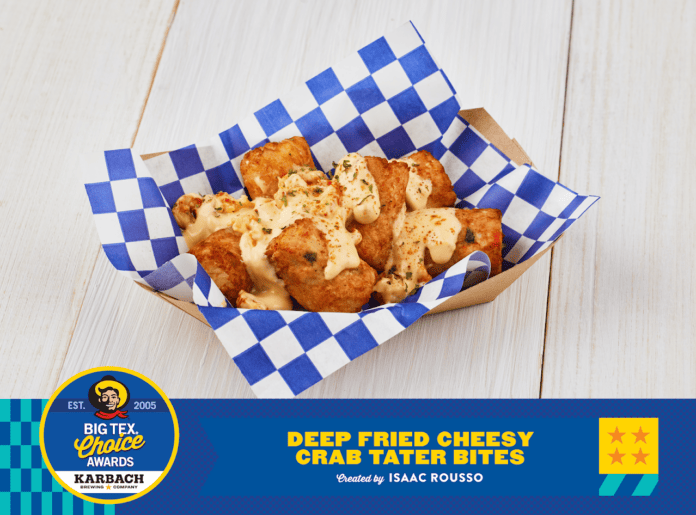 Ten Big Tex Choice Awards finalists were announced by the State Fair of Texas. Three winners will be crowned on Aug. 27 in the "Best Taste – Savory," "Best Taste – Sweet," and "Most Creative" categories. The competition began in July with an impressive 57 entries by 37 concessionaires. From those entries, 36 were selected as semi-finalists. Each entry was evaluated on four Fair-food elements: uniqueness, creativity, presentation, and taste. The top 10 finalists must present themselves to a panel of celebrity judges, trying to land one of the top spots
The finalists who will compete for the top spots in the 2023 Big Tex Choice Awards competition are:
BEST TASTE-SAVORY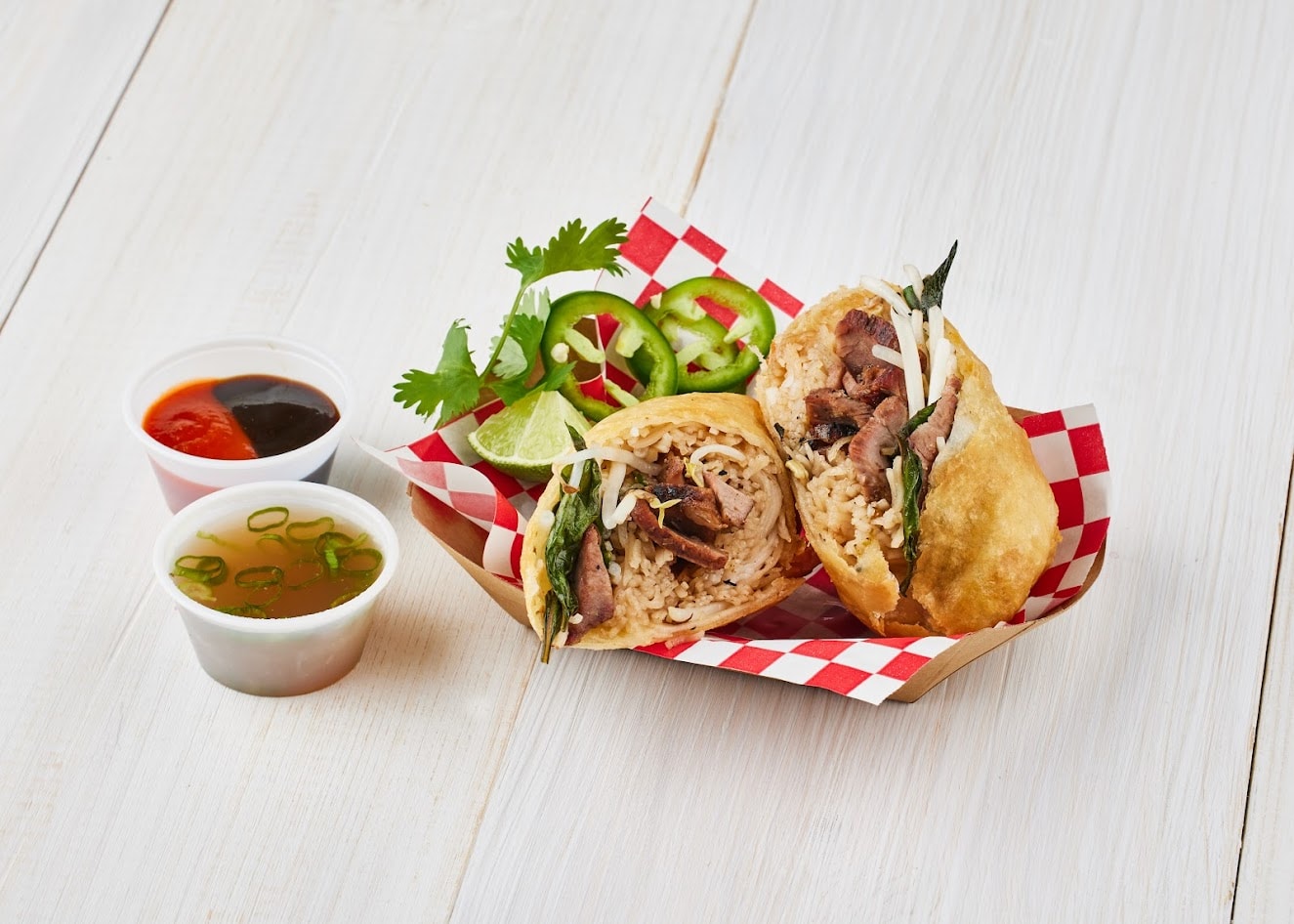 Deep Fried Cheesy Crab Tater Bites, Isaac Rousso's delicious dish starts with minced crab meat, shredded potato, cheese, and spices formed into tater bites and deep fried. Cheesy Cajun sauce and cheesy crawfish are ladled on top. Deep Fried Pho, by Michelle Le. Traditional Vietnamese comfort food deep fried TexaS style, combines noodles, beef, herbs, bean sprouts, and pho broth served with a side of pho broth for dipping, lime, jalapenos, cilantro, hoisin sauce and sriracha.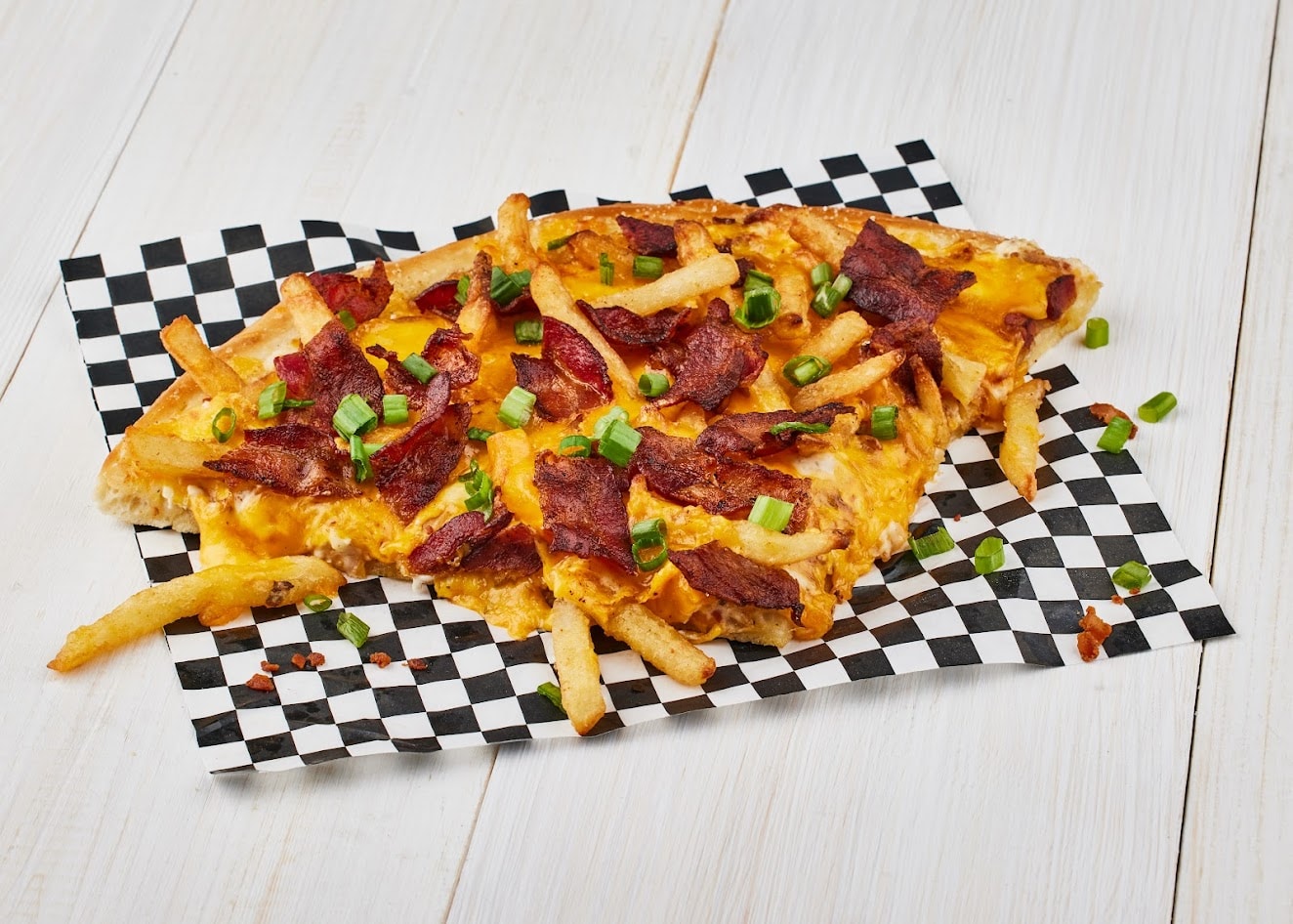 Loaded Fries Pizza, by Tom Grace. Pizza dough stretched onto 16″ pizza screen, ladled with buttermilk ranch dressing and shredded mozzarella. Then piled with crunchy French fries and cheddar cheese, topped with chopped bacon. OX'cellent Soul Roll, Kerston & Shawn Thorns. Beef oxtails simmered until tender, add potato chunks, smoked gouda and mozzarella, butter, celery, bell peppers, and onions. Roll into spring roll, deep fried, served with hush puppies and chili sauce. Turkey Ribs by Abel Gonzales. Fried turkey ribs served with stuffing seasoned fries, giblet gravy and salsa. Or order them Texas style with BBQ sauce fries, jalapenos, and pickles.
BEST TASTE-SWEET
Biscoff® Delight by Stephen El Gidi. New York-style cheesecake coated with Belgian chocolate, topped with crushed Biscoff® cookies for crunch. Drizzled with Lotus Biscoff® spread and adorned with Biscoff® cookie. Bourbon Banana Caramel Sopapillas, Cody & Lauren Hays. Hot sopapillas topped with vanilla-caramel-infused bananas. Add sweet bourbon syrup, candied pecans, mascarpone cheese, crumbled Nilla Wafers, and dust with powdered sugar.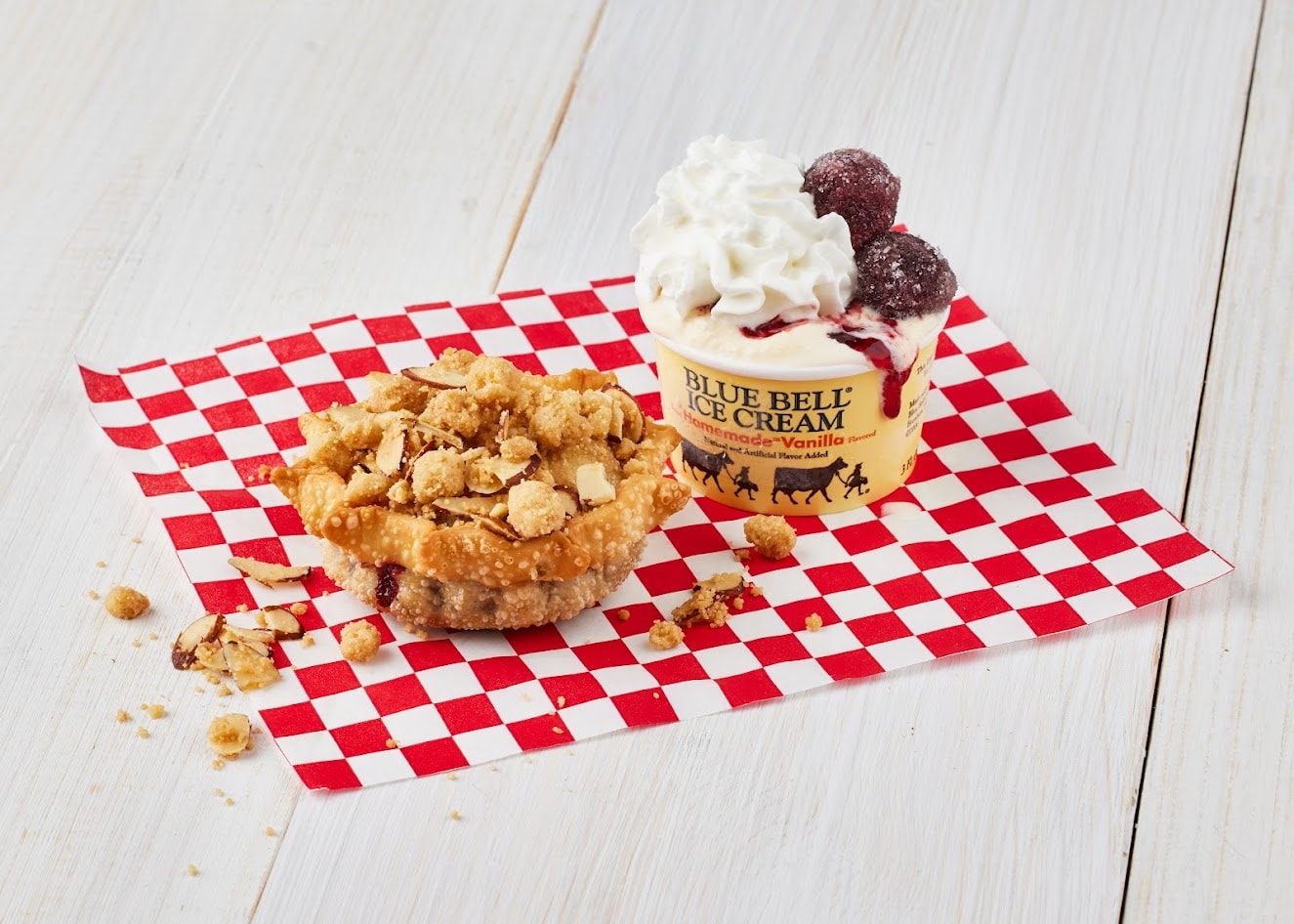 Fernie's Fried Cherry Pie in the Sky, Christi Erpillo & Johnna McKee. Pastry dough layered with shortbread cookies, tart sweet cherries, blended shortbread cookies, topped with pastry, and fried. Top with almond shortbread crumble, served with Blue Bell vanilla ice cream, cherry preserves, whipped cream garnished with dark sweet cherries.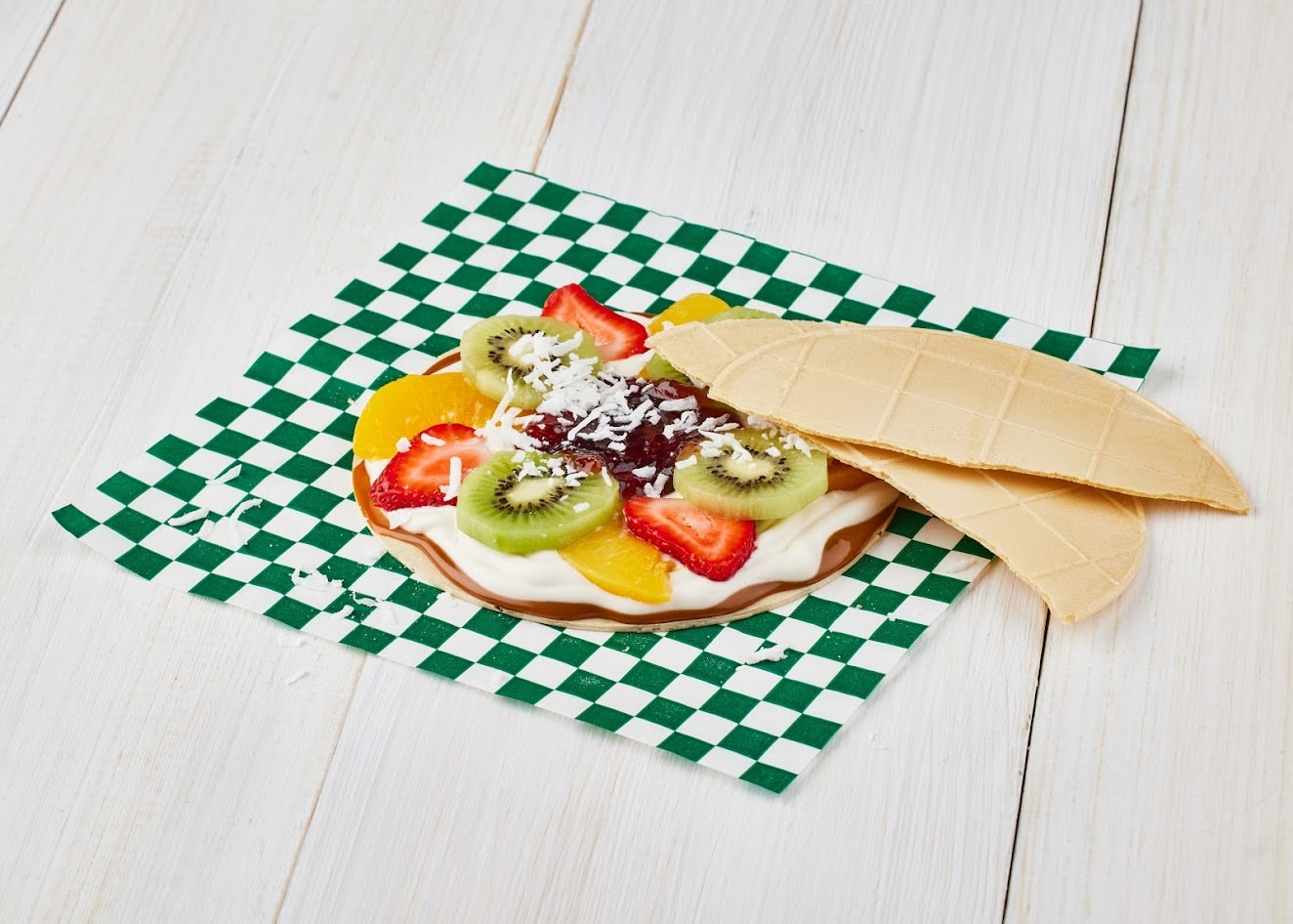 Sweet Encanto, Tony & Terry Bednar. Round waffle sweetened with caramel dulce de leche swirled on a wafer; cream with slices of strawberry, kiwi, peach, and shredded coconut added. Then topped with raspberry jam and drizzled with sweetened condensed milk.
Trail-Ade, Ruth Hauntz. Blend of fruits, crisp cucumbers, and fresh mint with lemonade is a refreshing, nonalcoholic mocktail served in a souvenir cowboy boot cup to take with you.
MOST CREATIVE
The entry judged Most Creative will also be announced when the finalists compete in an Aug. 27 showdown. The awards are closed to the public, but fans are invited to follow the 2023 Big Tex Choice Awards event by tuning into the live action live on @StateFairofTX.
The 2023 State Fair of Texas is themed, "Explore the Midway," and opens September 29 to run through October 22. For more information or to pubchase season passes or other type tickets, visit BigTex.com.