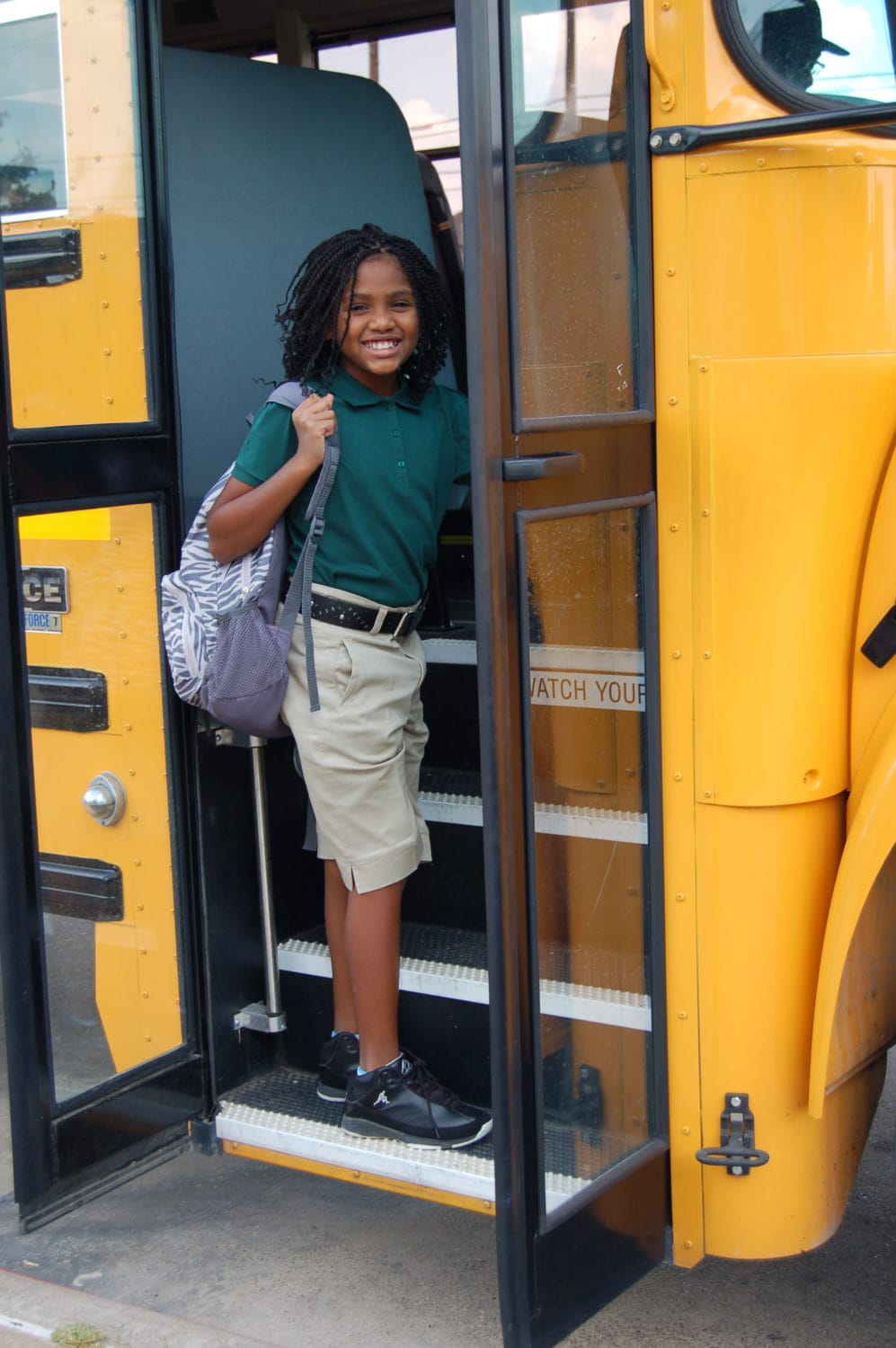 DESOTO—By a margin of 13,000 votes county wide, the relationship with Dallas County Schools (DCS) has been abolished. The shut down won't be immediate. DeSoto, Cedar Hill and Lancaster districts are now tasked with the decision of how to proceed for the next school year.
"The DeSoto [ISD] has explored several options to fill the void in the absence of the services provided by DCS," said spokesperson Tiffanie Blackmon-Jones. "Like many districts served by DCS, we are actively working with DCS and our neighboring districts to discuss possible alternatives to providing school transportation services to DeSoto ISD students and their families."
There is no need for a mad scramble right now. Parents don't need to panic, bus schedules and routes will remain in effect for the rest of the school year.
Blackmon-Jones along with officials from Lancaster and Cedar Hill, assure parents that future transportation plans will be in place and communicated in time for the 2018-19 school year.
Transportation Options
Despite looming allegations of fraud and staggering traffic violations by DCS drivers, many school districts county-wide stayed with the agency because it made sense financially.
DeSoto ISD Superintendent Dr. David Harris in an earlier related interview echoed those sentiments.
"To start providing our own transportation system would be very expensive. [There is the cost] for maintenance, buses, fuel, a physical plant for fuel storage and maintenance. And bus drivers are always a premium."
Once it was certain that the dissolution measure would be on the November ballot CHISD began to weigh their options. In March the district's four member evaluation committee held a pre-bid meeting with potential vendors, which included DCS.
CHISD committee members were the Assistant Superintendent of Operations, Athletic Coordinator, Director of Special Education and Director of Administrative Services.
The most cost effective alternative to DCS was Durham School Services, the North American subsidiary of National Express Group. The international transportation conglomerate has regional hub in Coppell.
The proposal was contingent upon the purchase of 59 mixed age buses.
There is also talks of a possible joint transportation venture between Cedar Hill, DeSoto and Lancaster school districts. However such a plan could not be confirmed at press time.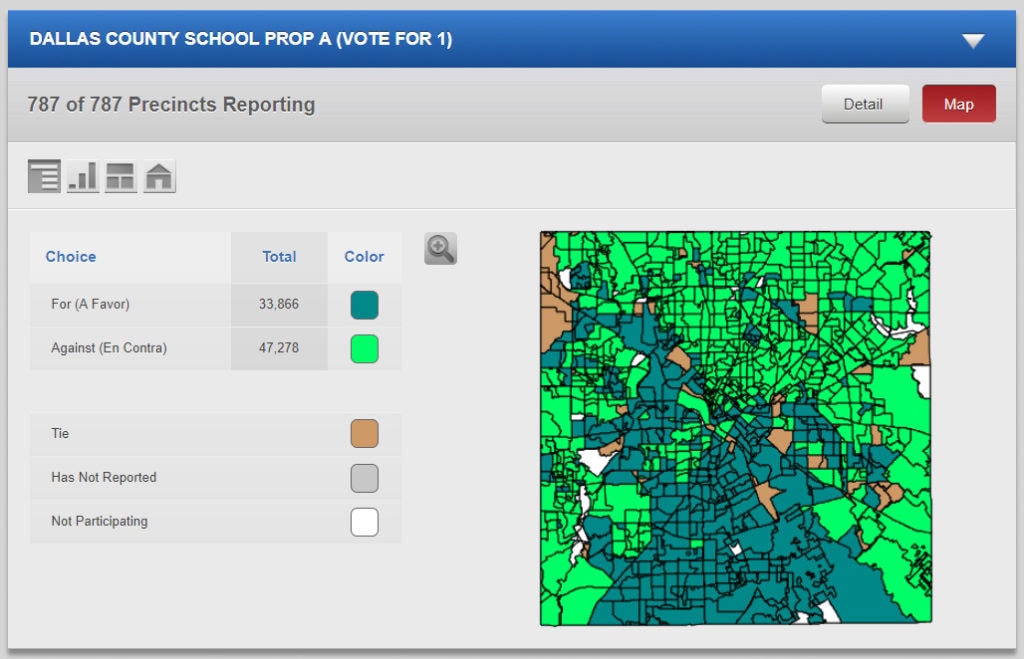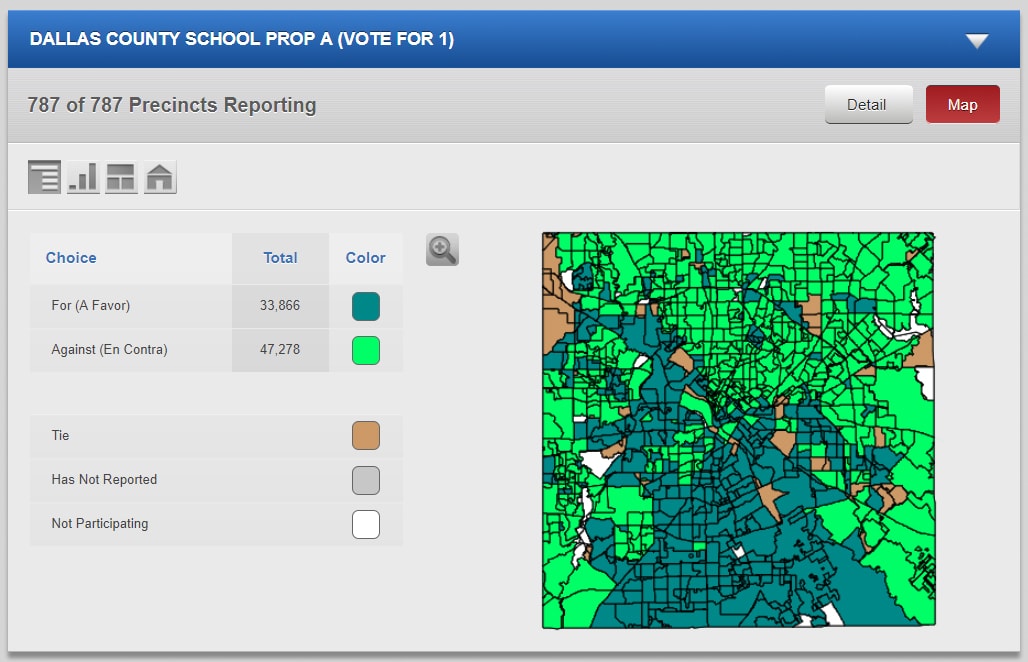 The Voter Gap
It is important to note however, that the close proposition was split between socio-economic communities. Northern and higher tax bracket pockets of Dallas County were largely in favor of splitting with DCS.
While lower income and Southern Dallas County communities, who may be more dependent of the agency to get their students to school, were in favor of remaining with DCS.
Dallas County Schools transports 76,000 students in 13 school districts to and from school Monday through Friday. Their fleet of 2,200 student transportation vehicles is the largest in Texas.
Other districts using DCS bus service include Aledo, Carrollton/Farmers Branch, Coppell, Dallas, Highland Park, Irving, Richardson, Weatherford, and White Settlement.