Finding bargain foods is always satisfying, whether you're shopping at the State Fair of Texas or the corner grocery store. We found several at the Fair this year, while the cooler Fall weather made our appetites heartier than usual. We've gathered some tips for those of you ready to indulge in those delicious, calorie-laden fried foods we can only find at the State Fair. Better hurry though, the Fair ends this next Sunday!
My favorite bargain Fair food find this year came when we rediscovered the Hans Mueller Sausage tent between the Chevrolet Main Stage and the Go Texan pavilion on Nimitz Drive. For 15 coupons, you get a plate with two sizzling Polish sausages, two buns, German potato salad and sauerkraut plus lots of spicy mustard. Delicious and very filling, which made it a real bargain in my book.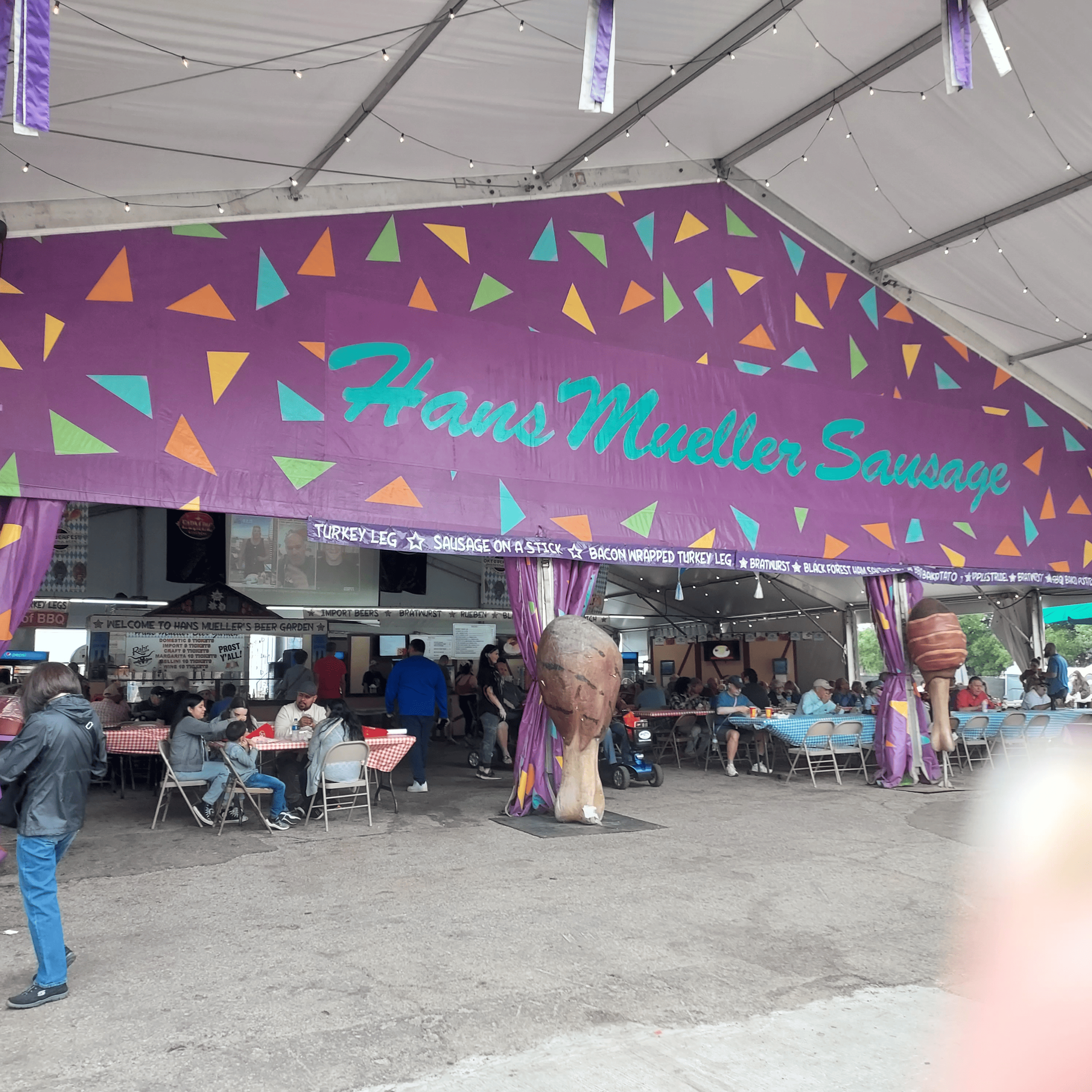 Bargain Foods at Go Texan Pavilion
At the Go Texan pavilion, grab a free ice cream sandwich from the Dairy booth, or hang around chef presentations who often pass out samples. I love supporting Texas vendors, and brought home a box of delicious African beignets made by McKinney baker Elizabeth Varondi (yatabmandaza.com).
Here are some tips from the Fair's helpful PR team that features items you can buy for under 10 coupons (or $10). Even if you missed the Thrifty Thursday discounts, you can still save every day with these items.
#1 PUPUSAS (7 coupons)
.
This Salvadorian comfort food comes in both pork and spinach versions, topped with cheese, pickled cabbage, and red salsa inside of a tortilla. Grab one at Tony's Taco Shop inside the Centennial or Tower Buildings.
#2 DEEP FRIED TEXAS OATMEAL PIE (6 coupons)-Your favorite childhood treat just got even better! An oatmeal cream pie is dipped into sweet and fluffy Dr. Pepper® flavored pancake batter and fried until golden brown. It's drizzled with Big Red® Soda reduction, covered with marshmallow sauce over top, and dusted with powdered sugar. Find it at Big Al's Grill in Big Tex Circle.
#3 HOT CHEETOS® CHEESE FRIES-(9 coupons).Cheese fries just got even better. Hot Cheetos® cheese fries are a classic dish with a fiery kick. Find this savory and spicy concoction at Crazy Otto's at Big Tex Circle.
#4 FUNNEL CAKE-(9 coupons). A classic Fair food, the funnel cake has been at the State Fair of Texas since 1969, still as delicious now as it was then. Pick one up at Fernie's Funnel Cakes locations, in the Embarcadero Building, or on the cross-section of First and Grand Avenue.
#5 BBQ SHOTGUN SHELLS (8 coupons). This cheesy, savory roll-on-a-stick is made with slow-smoked, shredded, Texas BBQ beef brisket, melted, gooey Velveeta®, and cream cheese, seasoned with Meat Church Texas Sugar Rub®, rolled in a pasta sheet, wrapped up in hickory smoked bacon, and rolled in jalapeño breadcrumbs. Grab one at The Bluebonnet Roadhouse on Nimitz Drive.
#6 GRILLED CHEESE-(10 coupons). Who doesn't love a grilled cheese sandwich? This iconic treat is full of melty and gooey layers of gouda, Havarti, and cheddar cheeses on sourdough or gluten-free bread. Find yours at Stay Cheesy in the Tower Building.
#7 CHEESEBURGER OR HAMBURGER (10 coupons each)
Reliable, delicious, and portable, hamburgers and cheeseburgers have it all. When you grab a burger from one of Nevin's booths on Nimitz, Grand Place, and Grand Avenue, you'll taste why they have been one of the best vendors at the Fair since 1949.
#8 FRIED DOUBLE STUFFED OREOS® (10 coupons).This is an all-time favorite. The famous cookie is dunked in batter and deep-fried to golden perfection for the perfect, chocolatey bite. Find it at Stiffler's Sweets Spot on Nimitz.
More Bargain Foods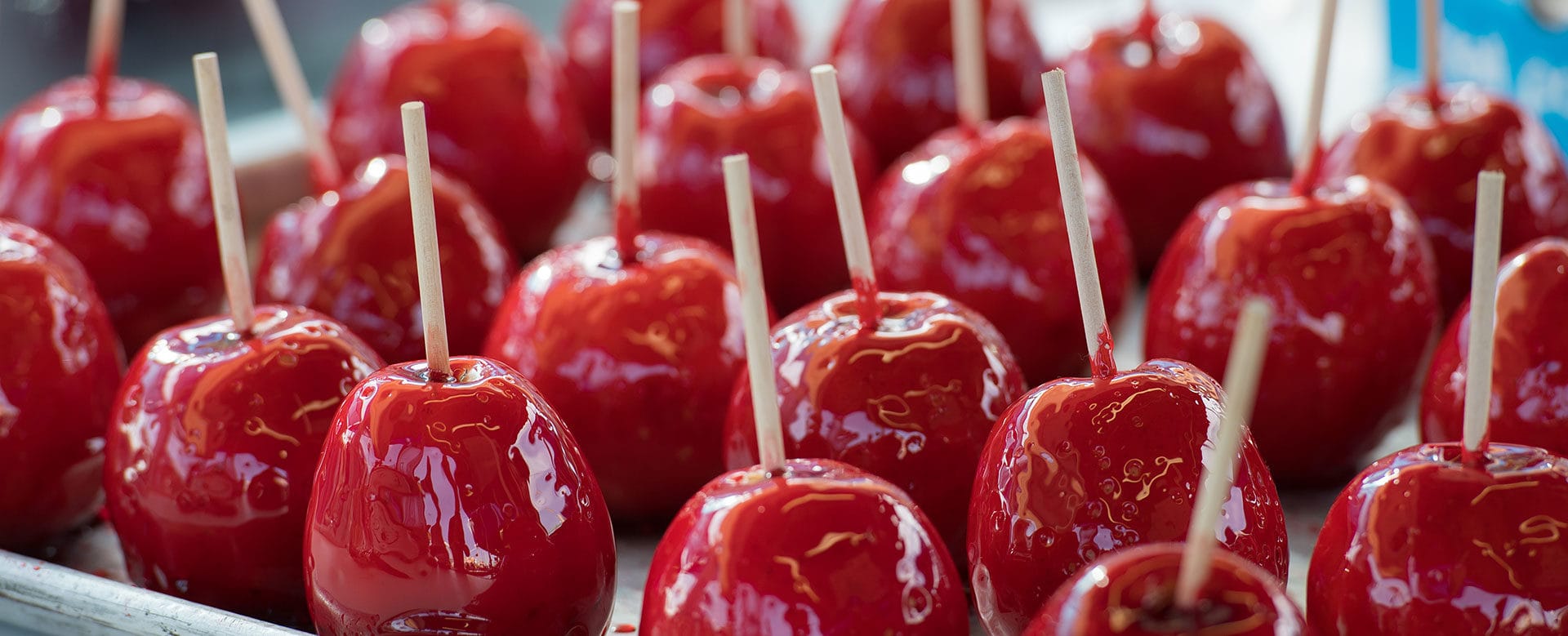 #9 CANDY OR CARAMEL APPLE (8 coupons each). Since 1936, Sweet Connie's has hand-dipped these iconic and delicious apples for millions of fairgoers. Whether you take a bite of a bright red candy-coated apple or a caramel-y sweet one, you can't go wrong. Find both apples at one of Sweet Connie's booths on the Funway, MLK, Grand Place, and across the grounds.
#10 DEEP FRIED REESE'S® AND CREAM-(9 coupons). The only way a creamy, chocolatey Reese's® can get better is if you make it deep fried – and that's exactly what Smokey John's has done. Paired with a scoop of vanilla ice cream, it's the perfect dish to satisfy your sweet tooth. Get yours at one of Smokey John's locations on Cotton Bowl Plaza, Nimitz, the Funway, and across the grounds.
#11 PIZZA BY THE GIANT SLICE (10 coupons). What it says on the tin: giant hand-tossed pizza slices made fresh at Pizza by the Giant Slice in the Tower Building and near the Texas Star Ferris Wheel!
#12 DEEP FRIED PRALINE CHEESECAKE EGGROLL (6 coupons) Cheesecake on the go! This treat consists of cheesecake filling inside of an egg roll wrapper topped with praline sauce and candied pecans. Find it at Mac Loaded on Nimitz.
#13 BARBACOA TAMALES (10 coupons)
Barbacoa cooked to tender perfection wrapped in a perfect tamale is a delicious dish you can't miss. Grab one at Ms. Ruth's in Cotton Bowl Plaza or on Nimitz.
#14 PANCAKES (AND MORE!-8 coupons). Whether you're at the Fair as soon as it opens or staying late into the night, pancakes are a perfect dish any time of day. Find pancakes and more at All Day Breakfast by the Coliseum.
#15 FRIED MAC N CHEESE (8 coupons) You can't go wrong with mac and cheese, and deep fried mac and cheese just feels so right! This cheesy favorite takes a dunk in the deep fryer at Velazquez Concessions on the Funway.
#16 BANANA PUDDING (8 coupons) A delectable Southern classic packed with creamy goodness loaded with bananas and vanilla wafers, you can get yours at Palmer's Hot Chicken on the Midway.
#17 BRISKET BAO BUNS-(7 coupons). A staple of Chinese cuisine meets a staple of Texas cuisine and creates a savory match made in heaven. Pick up this delicious bite at East Meets West BBQ on the Funway.
#18 GORDITAS AND QUESADILLAS (10 coupons each)
Whichever tasty Mexican food classic is more your style, you can find both at Lupita's Gorditas on the Kidway.
#19 BUFFALO CHICKEN IN A FLAPJACK (8 coupons). A buffalo-seasoned chicken on a stick, battered in pancake batter and deep fried is the perfect combination of spicy and sweet. Grab one at Texas Burgers, Dogs, & More in Cotton Bowl Plaza.
#20 FRIED STUFFED WING (10 coupons). What's better than chicken wings? Chicken wings stuffed with chicken, rice, and spices, of course! Try this deep fried delight at Stuffed Wings in the Tower Building.
#21 POUND CAKE SLICE-(10 coupons). With ten different flavors to try, including Butter Butter, Sexy Strawberry, Blue Velvet, and more, you'll definitely be coming back to Pound Cake Experts in the Tower Building for another slice.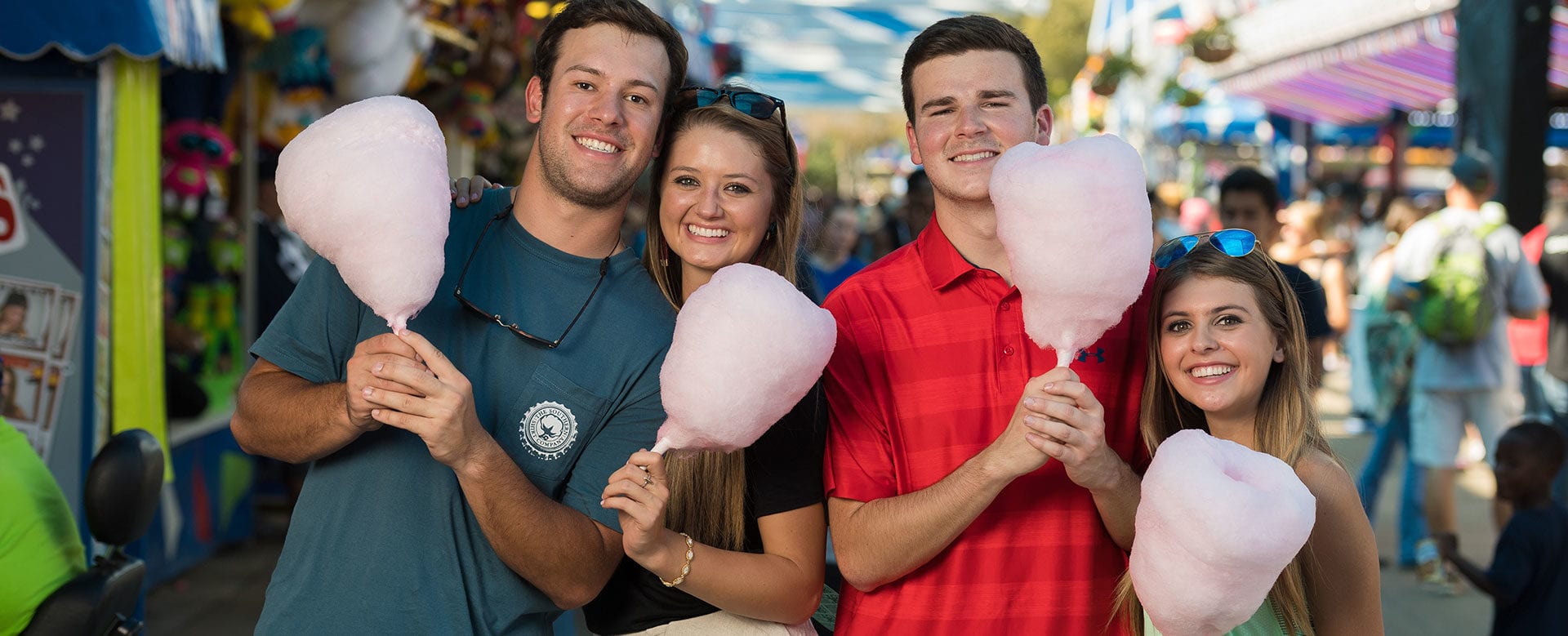 #22 RISE & SHINE BREAKFAST SANDWICH-(10 coupons)
This classic breakfast sandwich comes with all the good stuff: sausage, egg, and cheese between a delicious southern biscuit. Grab one for yourself at Holy Biscuit in the Tower Building.
#23 CORNY DOG-(7 coupons). This list wouldn't be complete without everyone's must-have bargain Food at the Fair–Fletcher's Original Corny Dog, topped with your choice of ketchup or mustard—or both. The Veggie Corny Dog is also available for 8 coupons. You can find them at their seven stands throughout the fairgrounds, but you might want to visit the location next to Big Tex to grab a picture and a bite.
The State Fair of Texas will close this Sunday, Oct. 22. For more deals and info, visit BigTex.com.