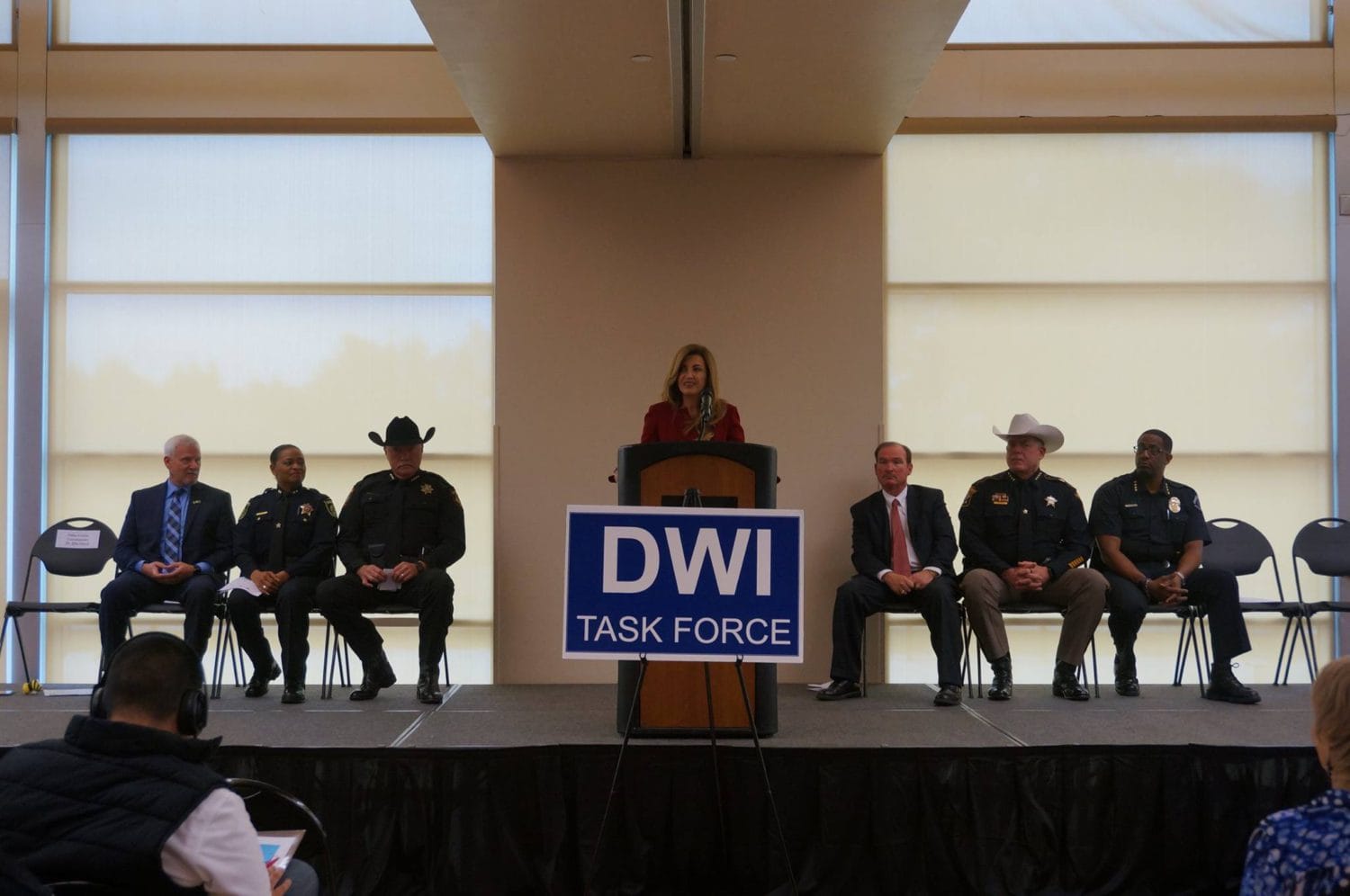 The 2017 North Texas DWI Press Conference brought five counties together Nov. 15 to discuss drunk driving and its impact on their communities. Dallas County Commissioner/DWI Taskforce Chair Dr. Elba Garcia and Cedar Hill Mayor Rob Franke welcomed elected officials, law enforcement officers, community organization leaders, and concerned citizens who packed the Alan E. Sims Recreation Center in Cedar Hill for the conference.
The 5 Counties- 1 Goal conference brought representatives from Collin, Dallas, Denton, Ellis and Tarrant Counties to discuss this timely issue. Following opening remarks by Mayor Franke, remarks were made by Dallas County Sheriff's Department Chief Deputy Marian Brown, Tarrant County Sheriff Bill Waybourn, and Denton County District Attorney Paul Johnson. Also participating in the discussion were Collin County Sheriff Jim Skinner, Ellis County Sheriff Charles E. Edge, and Dallas County Constable Roy Williams.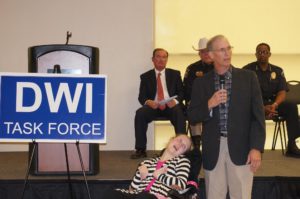 Statistics of those killed by drunk drivers showed an increase in 2016, averaging 28 people killed each day in the U.S. But when Mothers Against Drunk Driving (MADD) Program Specialist Tammy Vaughn introduced DWI victim Jackie Murphree, who is paralyzed and in a wheelchair following a DWI accident as a college senior, a hush fell over the room. Excelling at academics at Texas A&M, where she would graduate that spring, Jackie had been a high school cheerleader and student body president. In 2007, her life and that of her family was shattered when she was hit by a drunk driver. Jackie was on her way to work at 8:30 a.m. when she was hit. After being in a coma for 3 /12 months, her father/caretaker Pat Murphee shares the family's "new normal" at events like the DWI press conference.
With the holiday season near, law enforcement officials are prepared for an increase in accidents, injuries and deaths resulting from people who drive while intoxicated or impaired.
DWI Taskforce Chair Commissioner Garcia said, "Our desire is to help make an impact on people that drink, to be responsible and not get behind the wheel of a car. There are many ways to prevent these types of accidents such as having a designated driver or taking a cab and leaving your car parked. If you are at a party and someone is leaving after drinking too much, be a friend and stop them."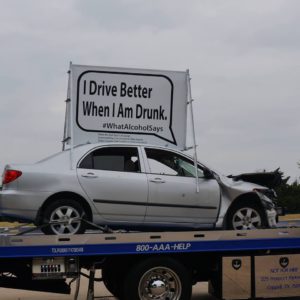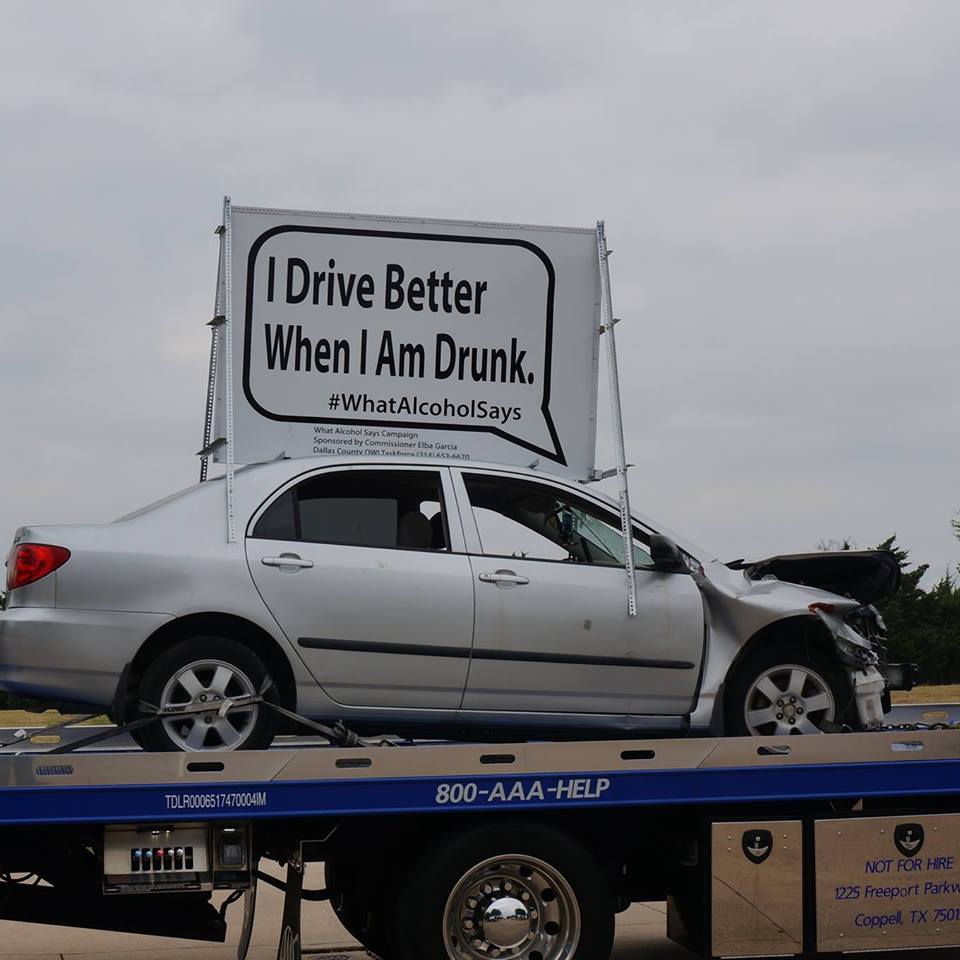 A number of organizations such as MADD had booths available with information and resources for those attending the conference. A Care Flight helicopter and a wrecked vehicle from a DWI accident were also available for participants to see and photograph. There was also an opportunity to try on "drunk goggles" that showed how alcohol or drugs impair ability.
The DWI Taskforce's "What Alcohol Says" (#whatalcoholsays) campaign was so successful last year that it is back again this year. For more information about their activities, visit Dallas County DWI Taskforce on Facebook or call 214-653-6670.