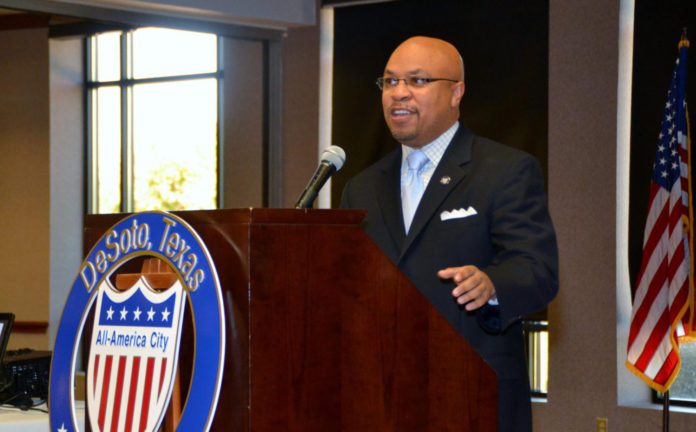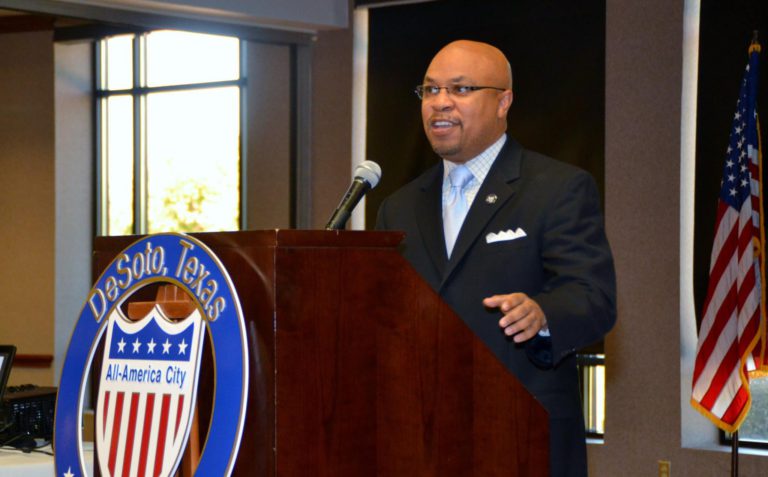 DESOTO—Wednesday Carl Sherman Sr. announced his intention to run for the District 109 seat long held by Representative Helen Giddings. This comes on the heels of Giddings' announcement last week to retire after 26 years in the Texas House of Representatives.
"I am so grateful for the outpouring of support encouraging me to run for House District 109," said Sherman in a statement. "After much prayer and consultation with God, my family and team of supporters, I am excited to announce my intent to file for the Texas State House of Representatives District 109 – Democratic Primary."
Giddings first announced her decision last Sunday to the congregation of St. Luke United Methodist Church.
"After much prayer, combined with careful and thoughtful deliberation with my family, I have decided not to seek re-election," said Giddings. "This is obviously a difficult decision and one that tugs at my heart … Although extremely difficult, respectfully, my decision remains the same."
First elected in 1992, Giddings serves as vice chair of the State Affairs, Calendars and Appropriations Committees.
"Representative Helen Giddings is a living legend in the DeSoto and southern Dallas County community," asserts Sherman. "Her work on behalf of Texas families, especially our children, is beyond remarkable particularly as a member of the minority party in Austin."
Elected as the first African-American Mayor of DeSoto, Sherman touts that under his leadership, the unemployment rate dropped. Moreover during his administration, DeSoto became the first city in North Texas to require that all police officers wear body cameras.
"As Mayor of DeSoto, I proudly partnered with Representative Giddings on a variety of issues to improve our community," said Sherman. "I am sad to see her go, but I have the upmost respect for her tireless work on behalf of the people in House District 109."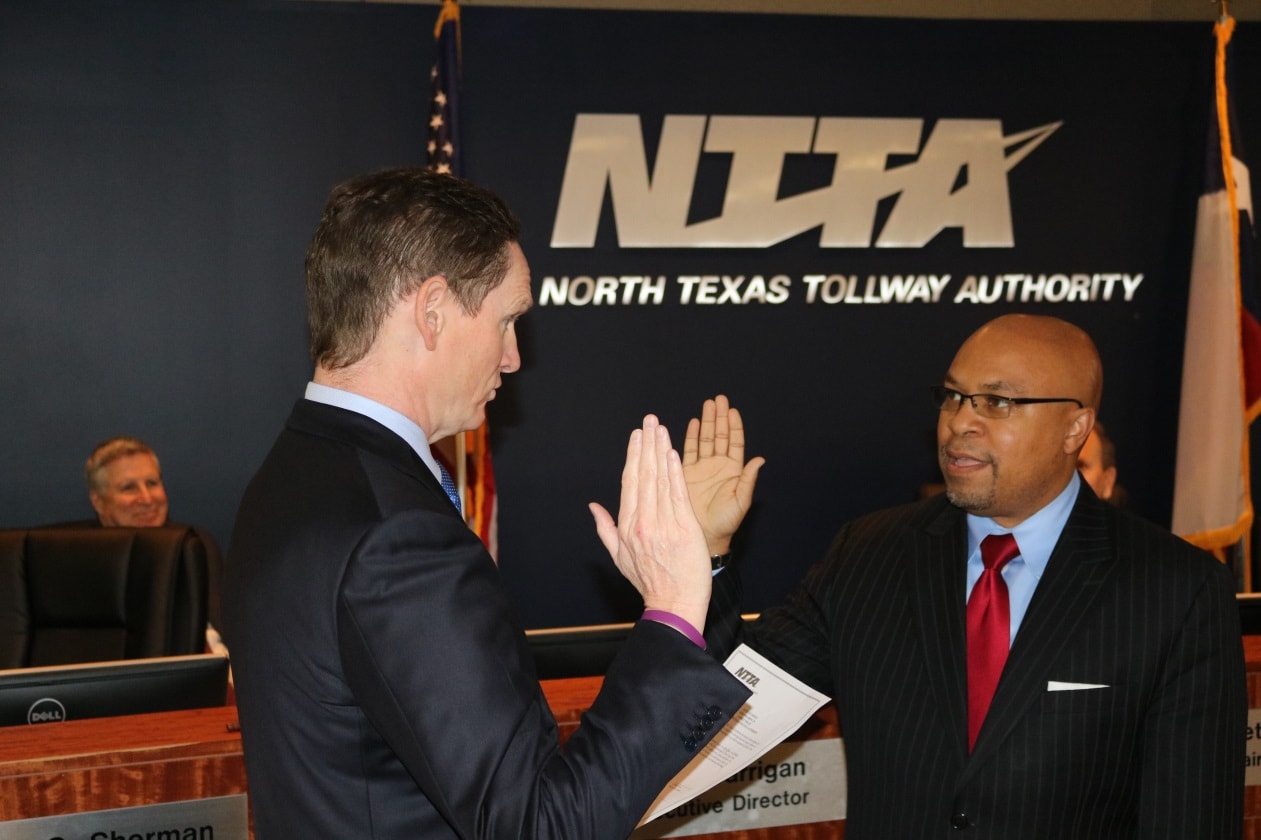 Political Accomplishments
After meeting term limits in DeSoto and was not able to seek a mayoral re-election. He went on to become City Manager, first in Ferris and currently in the City of Hutchins.
He's been a part of municipal government since 2003 and he knows how to manage not only people, but also large budgets. He seems to have a knack for taking a city's economic development and turning it into a win-win situation.
While in the mayor's seat DeSoto experienced a 40% increase in sales tax revenue and unemployment dropped to 5-percent.
"Our families deserve to feel protected by our police officers and well-served by adequately funded public schools," asserts Sherman. "These are the issues Representative Helen Giddings fought so hard to protect. If elected, hardworking families in southern Dallas County will have a new friend in Austin to do the same."
This year he received the Texas Legislative Black Caucus (TLBC) Outstanding Texan Award.
"I was surprised, elated and greatly humbled when I was informed that I was to receive this award," Sherman said.
He was named to the Tollway Authority (NTTA) Board of Directors by the Dallas County Commissioners Court in October 2016.
Sherman also has an impressive number of 'first' under his belt. He was the first African American to be elected or posted to such positions as the President of the DeSoto Rotary Club, Chairman of the DeSoto Chamber of Commerce and the Best Southwest Chamber of Commerce respectively. He is also an executive member of the Dallas Regional Mobility Coalition Board and the River of Trade Corridor Coalition.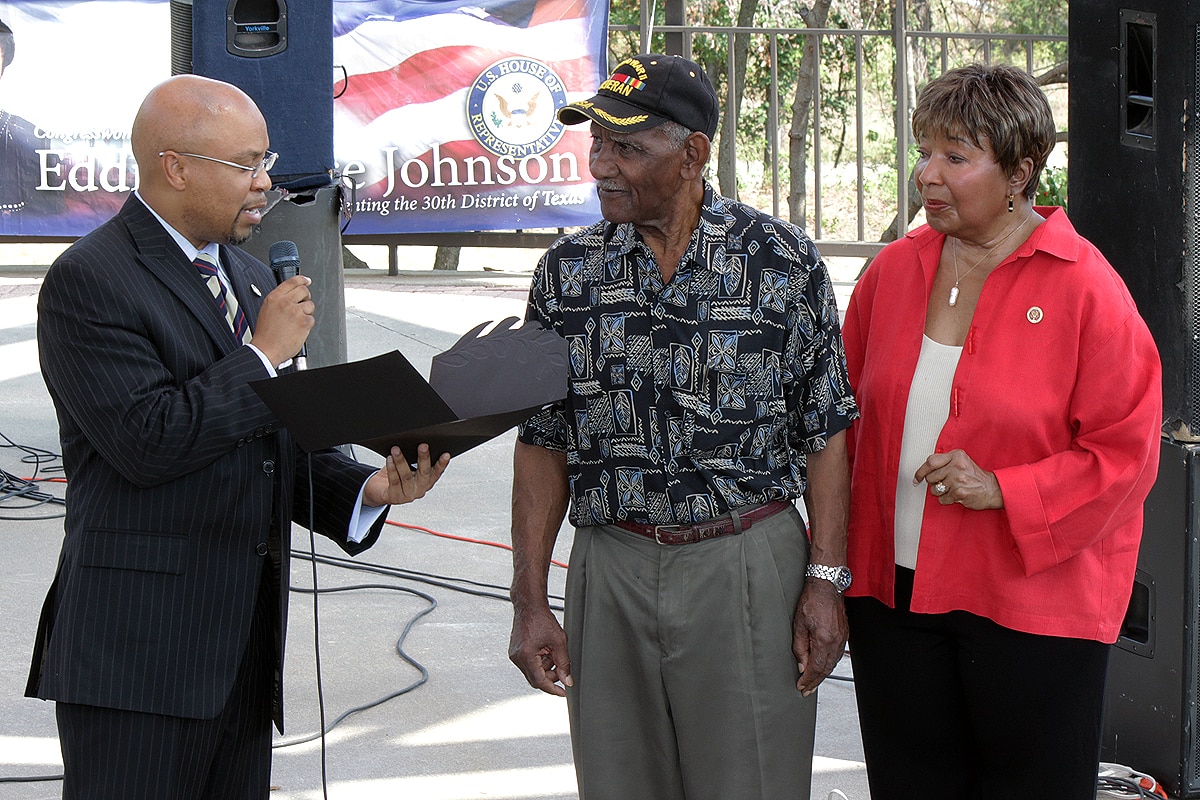 Democratic Primaries
The first stop on his road to Austin is the Democratic Primary election on March 6, 2018. According to the Dallas County Democratic Party there is only one other opponent for the seat. Also hailing from DeSoto is Current Place Three Councilmember Deshaundra Lockhart Jones.
The first day to request an absentee ballot by mail is January 1. Early voting begins February 20 – March 2.
Staff Writer Rita Cook contributed to this story.