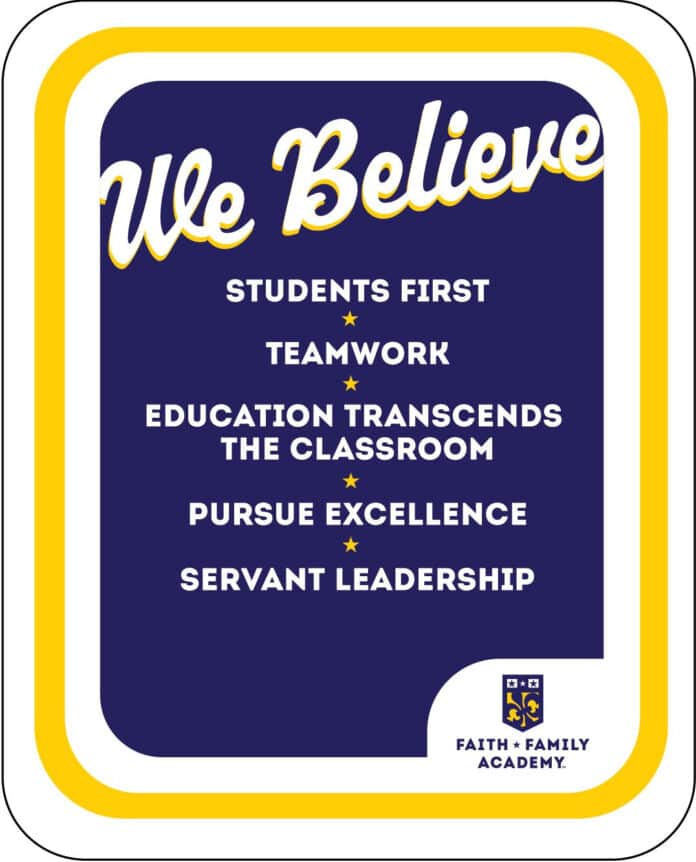 Dallas, TX — The Texas Education Agency (TEA) has awarded Faith Family Academy the 2023-2024 Nita M. Lowey 21st Century Community Learning Centers grant of $999,600 for its Texas ACE after-school program. Faith Family Academy was one of only 50 school districts, non-profit organizations, or education service centers to receive a grant out of 135 eligible applicants. The one-year grant takes effect August 1 and is renewable for up to five years.
The grant will be used for the 2023-2024 school year and will allow Faith Family Academy to increase the number of students it serves in its after-school program. The after-school initiative is available to grades Pre-K – 12th at the Oak Cliff and Waxahachie campuses, five days a week, from dismissal until 6 p.m. In addition to the academic and enrichment activities, students will receive a nutritious meal.
"We are honored to receive the Nita M. Lowey 21st Century Community Learning Centers grant and are eager to implement the program's measurable goals of improving reading & math academic performance, enhancing school attendance and overall student engagement in learning," said Dr. Mollie Purcell Mozley, Superintendent of Faith Family Academy.
The after-school program includes:
Targeted academic support using first rate instructional materials;
High-impact tutoring;
Student interest-based enrichment, including college and career readiness, service learning, physical fitness, health and wellness, and fine arts; and
Engagement that connects parents to the school and community.
About Faith Family Academy
Faith Family Academy is an open enrollment free, charter school district in Dallas and Ellis counties, with a mission to educate, empower and inspire every child for lifelong success. With a focus on college, career, and military readiness, Faith Family Academy serves almost 3,000 students on two campuses in Dallas (Oak Cliff) and Waxahachie, Texas. Signature Programs including EXPLORE360® Adventure Learning, Navy JROTC, championship-caliber Athletics, Two-Way Dual Language, Dual Enrollment College Credit and Visual and Performing Arts are just a few ways Faith Family Academy puts students first to extend public education beyond the classroom.