STRONGBROS GEAR INTRODUCES "GUARANTEED TOUGH" CLEAR SCHOOL BACKPACK FEATURING A ONE-YEAR WARRANTY
CYPRESS, TEXAS – STRONGBROS Gear is pleased to announce its new "Guaranteed Tough" clear school backpack which is backed by its industry leading one-year replacement warranty. This new highly durable backpack fully complies with the requirements of several Texas Independent School districts who have mandated clear backpacks such as Houston, Dallas, Cy-Fair, Mesquite, and Waco ISD's.
STRONGBROS GEAR was founded locally in Cypress, TX where clear backpacks have been required since 2018. The company was literally born out of parent frustration with cheap generic clear backpacks that didn't last past the first grading period.
Unlike other clear school backpacks, STRONGBROS backpacks are crafted with heavy duty PVC transparent material and feature reinforced padded straps for comfort with durable stitching with premium zippers for longevity. Retailing for an M.S.R.P. of $52.95, STRONGBROS Backpacks are thoughtfully designed with large and multi-functional compartments including a custom mesh pocket.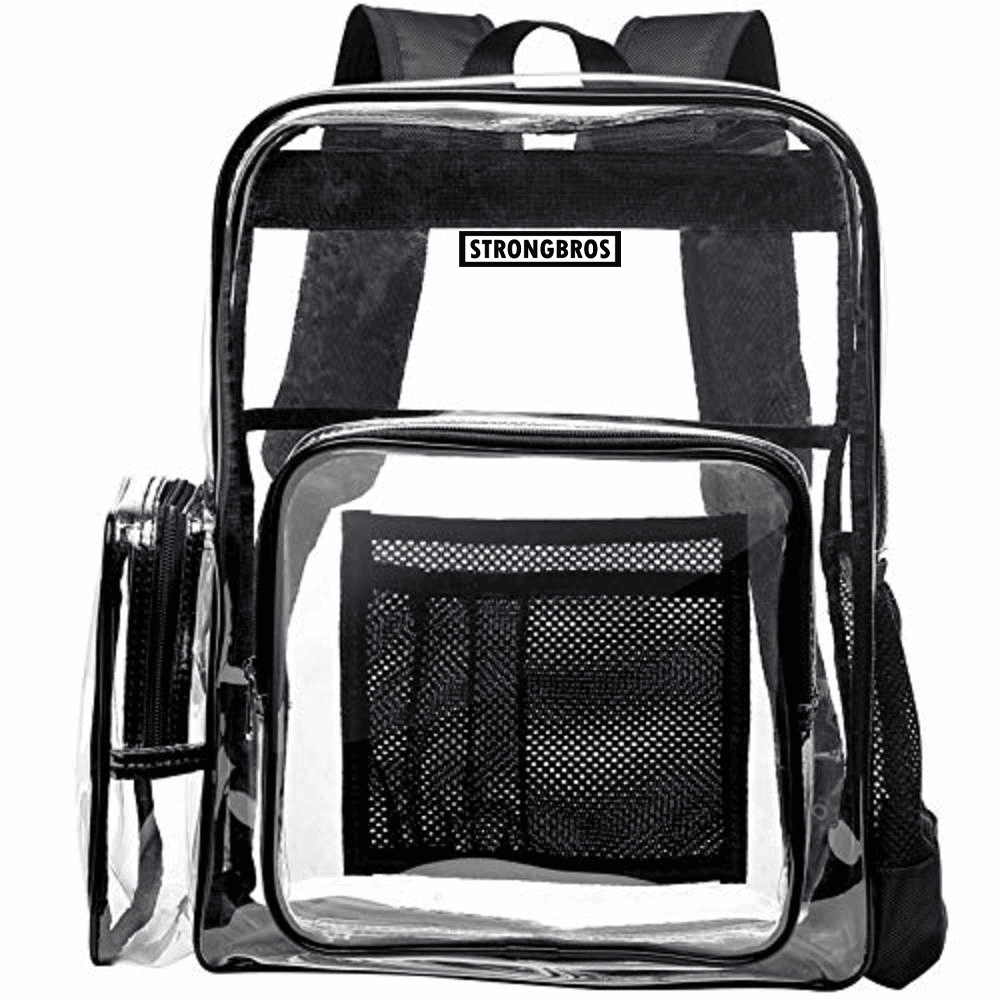 "We're proud to offer a tough, reliable clear backpack to parents who are sick and tired of buying two or three backpacks a year due to breakage." said Kelly Ford, Co-Founder of STRONGBROS. "Our customers will actually save money by choosing one of our clear backpacks versus buying hard-to find replacements throughout the school year."
STRONGBROS clear backpacks can be purchased exclusively at https://strongbrosgear.com/. Use our exclusive coupon code FOCUS5 to save $5 until 9/28/23 .
ABOUT STRONGBROS
STRONGBROS Gear, LLC is a parent-owned business founded in Cypress, TX. We grew tired of the endless frustrating search for durable clear school backpacks so, we put our 30 years of product development experience to work and created our own line of premium products. Learn more at https://strongbrosgear.com/ or follow us on Facebook at Strongbros Clear Backpacks.
Editor's Note: Check with your local school district on their current policy about backpacks.
Cedar Hill ISD is requiring Clear or Mesh Backpacks for the 2023-24 school year.
Red Oak ISD Clear Backpacks are required for secondary students (Gr. 6-12);
must be clear plastic, not tinted or full mesh (some mesh on water bottle holder allowed); Clear backpacks are preferred for elementary students (Gr.
PreK-5).