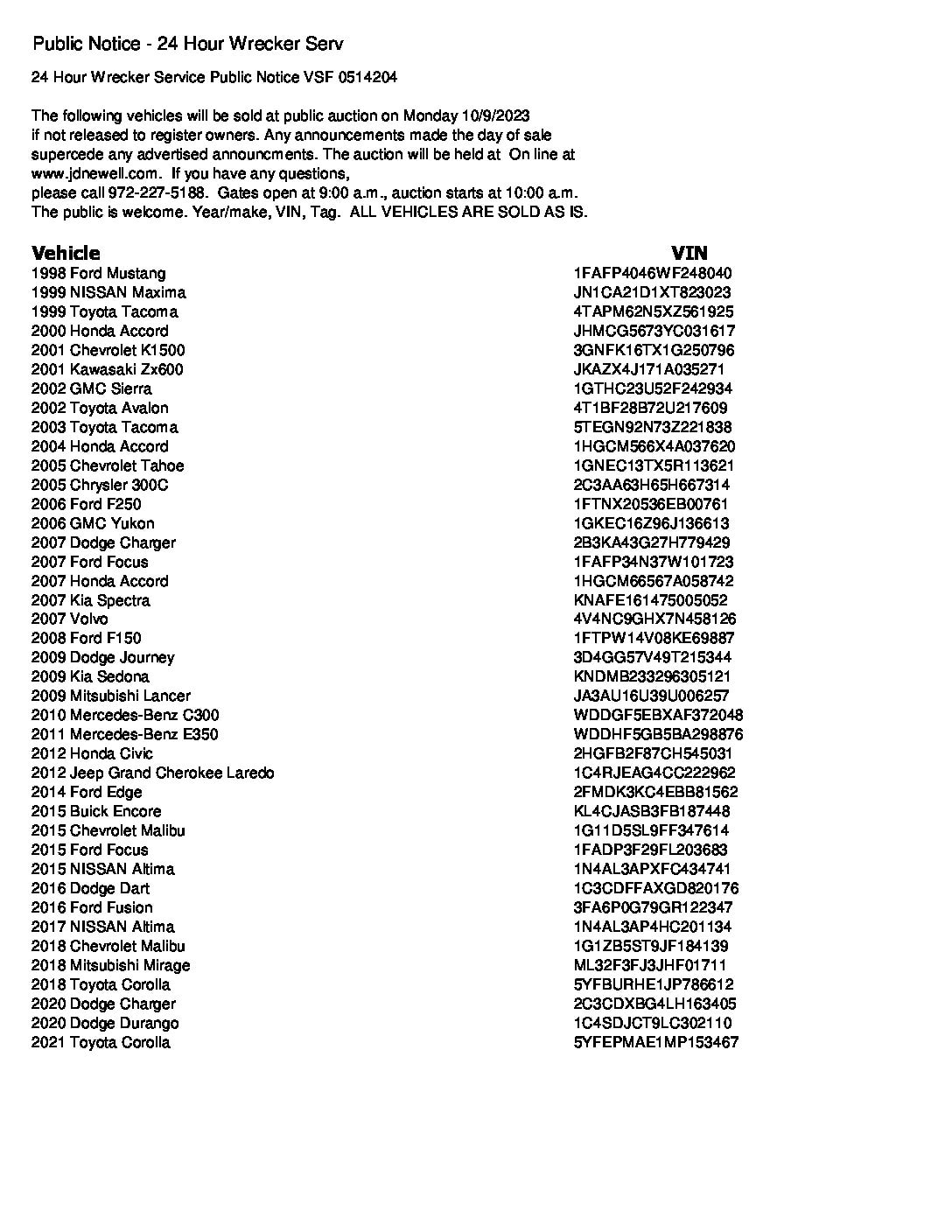 Public Notice – 24 Hour Wrecker Serv
24 Hour Wrecker Service Public Notice VSF 0514204
The following vehicles will be sold at public auction on Monday 10/9/2023
if not released to register owners. Any announcements made the day of sale
supercede any advertised announcments. The auction will be held at On line at
www.jdnewell.com. If you have any questions,
please call 972-227-5188. Gates open at 9:00 a.m., auction starts at 10:00 a.m.
The public is welcome. Year/make, VIN, Tag. ALL VEHICLES ARE SOLD AS IS.