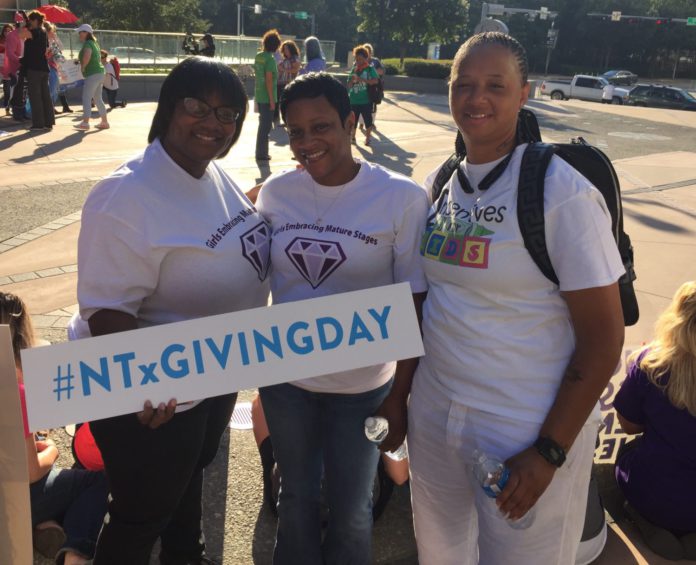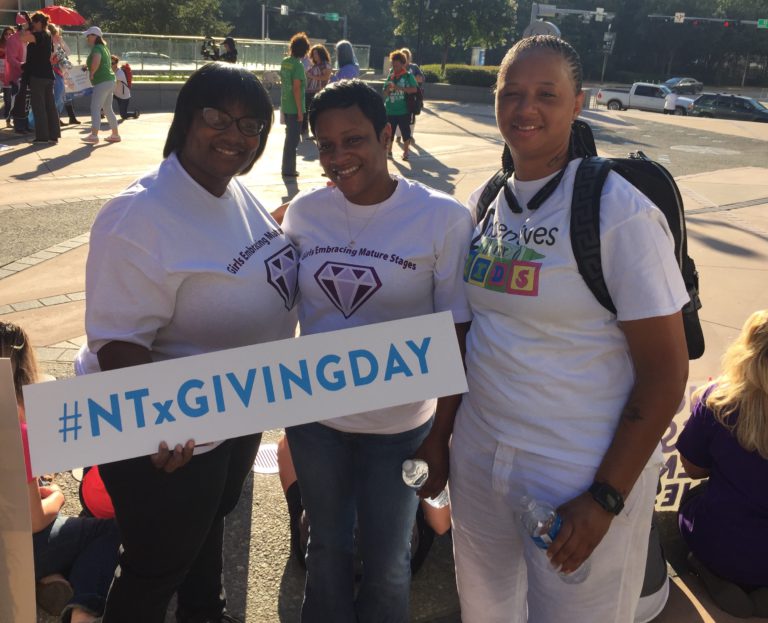 Community Comes Together For North Texas Giving Day
DESOTO—Best Southwest nonprofit agencies took part in the nation's largest giving day Thursday. North Texas Giving Day, which bands together a number of small regional organizations, has pumped more than $119 million into local nonprofits over its eight years of existence.
Last year, more than 1,000 Dallas County-based nonprofits benefited on North Texas Giving Day.
"This is our first year participating in this event. We are very excited to partner with the Communities Foundation of Texas and what this day might bring for the thousands of at risk students we work with throughout the year," said DeSoto resident Kentria Arkansas.
Kentria Arkansas is a mother of five adopted sons and the President of Incentives for Kids program. The goal of the program is to curb the high school dropout rate among North Texas schools.
"The Senior Source has been proud to participate in North Texas Giving Day since its inception," said Cortney Nicolato, president and CEO of the Senior Source. "With more than $200,000 in contributions and 38 percent of those participating being first time donors, North Texas Giving Day helps us give Dallas seniors the tools they need to thrive."
Donations to nonprofits ranging from $25 – $50,000 received between 6 a.m. to midnight on Giving Day listed on www.NorthTexasGivingDay.org will be amplified by more than $2 million in bonus funds and prizes.
"North Texas Giving Day is a day of celebration like no other. Generous people from all over the world get up and give to advance their favorite causes and expand their impact," said Susan Swan Smith, chief relationship officer, Communities Foundation of Texas and North Texas Giving Day leader. "We're honored to play a role in enhancing a donor's experience, showing the power of community as we all come together to boost the strength of our nonprofits."
Source: FindTheCompany | Graphiq
A Helping Hand
More than 80 agencies were represented Thursday morning in Victory Plaza outside the American Airlines Center to take part in a live action call for donors. The event also afforded the opportunity for some prime networking.
"This gathering is awesome I've made some really good contacts this morning," said Arkansas. "I always take advantage of opportunities like this. You never know who you'll meet.
For over fifteen years, Arkansas has dedicated her life to serving children in the juvenile justice system, foster care and group homes. These experiences led her to embrace adoption. Arkansas offers incentives for her own children by rewarding them for good behavior, academic excellence, citizenship, and other honorable achievements.
To donate to Incentives for Kids and other local worthwhile organizations log onto https://northtexasgivingday.org.