GLENN HEIGHTS – The City of Glenn Heights promoted from within this week, officially naming its new City Manager and Deputy City Manager to lead the city.
Clifford Blackwell was named the new City Manager in Glenn Heights, effective October 18, 2023.
Blackwell has worked in local government for the past 27 years in a wide range of government positions, including municipal finance and city management, to name a few. His career began in the City of Fort Worth. He has also held a variety of positions with the cities of Kennedale, Forest Hill, and Bedford. He joined the City of Glenn Heights in 2022 as the Deputy City Manager.
Blackwell has also served as president of the Government Finance Officers Association of Texas (GFOAT) and recently served on the GFOAT board of directors as well as serving on the Texas Municipal League's board of directors. Blackwell earned his bachelor's degree in business administration in Accounting from Prairie View A&M University, a master's degree in public administration from the University of North Texas and has been a Certified Government Finance Officer since 2003.
Blackwell said of his new position, "I am extremely grateful for this opportunity to serve the City of Glenn Heights. And I look forward to working with the City Council in carrying out the desired vision for this wonderful community."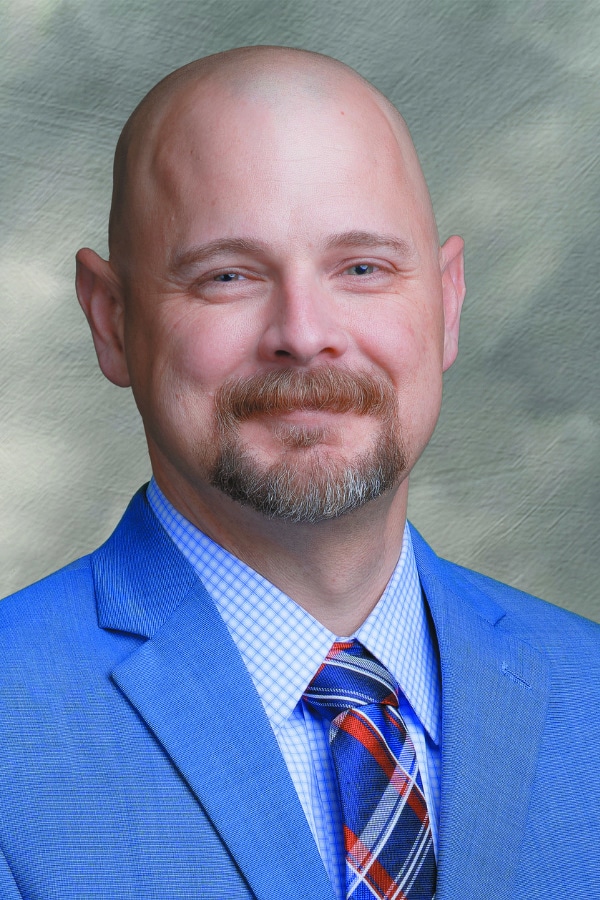 Also moved from his Director of Public Safety position was Keith Moore who has been moved into the role of Deputy City Manager, also effective October 18, 2023.
Moore began his career in 1999 with the Glenn Heights Fire Department as a Volunteer Firefighter/EMT – Basic. In 2000, the City of Glenn Heights hired Moore as one of its first ever full time Firefighters.
He has also served as EMT – Paramedic, police dispatcher, patrol officer, and Ellis County Fire Marshal while moving up the ranks in the city's Fire Department. He was named Fire Chief in 2017 and Director of Public Safety in 2021 overseeing the operations of Glenn Heights' Police and Fire Departments.
Moore has been awarded several awards for his career in Public Safety including lifesaving awards, police commendation awards and one Medal of Valor by the City of Glenn Heights, being one of only three recipients to ever receive this award by the city. He also received the State of Texas Law Enforcement Medal of Valor at that same time.
"My family and I have built a life full of memories with the City of Glenn Heights," Moore said. "I am honored to be selected by Mr. Blackwell to serve in the position of Deputy City Manager, which will allow me to continue to serve the citizens of Glenn Heights and our Glenn Heights City Staff."
With these changes in the organizational structure of Glenn Heights, Nick Bristow has now been named the official Chief of Police, Nick Williams as the official Fire Chief and Sherry Roberts as the city's Finance Director.
The positions of Director of Public Safety, Deputy Police Chief and Senior Financial Analyst have been removed from the City's organizational chart, the Deputy Fire Chief position will remain as part of the organizational structure.