LANCASTER—In the last weeks of 2016 there have been a number of high profile deaths. With two days remaining in the year, a death too close to home has rocked a number of Lancaster residents. Former Lancaster Police Chief Larry Flatt passed away Wednesday, December 28, 2016.
A lifelong Lancaster resident and police officer, Flatt touched the lives of many in the Best Southwest Dallas County cities.
His law enforcement career spanned almost five decades. He served as a reserve officer in the Lancaster Police Department from November 1, 1968 until March 1, 1978. For a brief stint he served in the Dallas Sheriff's Office from April 14, 1978 until January 31, 1980.
Flatt then began a long and distinguished career with the Lancaster Police Department. He was named Chief of Police on September 26, 2011 and held that post until his retirement on October 31, 2013.
Flatt always thought of law enforcement as "the family business." In a one on one interview in 2013, he explained his decision to join the Lancaster police force. The same time he retired from service, Best Southwest residents honored him with the Readers Choice 'Police Officer of the Year' Award.
"I followed my father's footsteps, who was a Lancaster Police Officer in the 1950s and early 1960s. I wanted to do something that would allow me to help my community. To serve and protect the people that live and work in our community."
There wasn't an aspect of public safety that he didn't have a hand in. Chief Flatt served as a dispatcher, patrol officer, sergeant, lieutenant, captain, assistant chief and finally chief. In addition, Chief Flatt served the City of Lancaster as a volunteer fire fighter from 1972 to 1987.
Watching Lancaster Grow
A loyal Lancaster resident in all but the first five years of his life, Chief Flatt began his career doing everything he could get his hands on. Despite all that tactical experience Flatt always touted the greatest part of his job was watching the city grow.
"When I began with the City of Lancaster in 1968 the area had a country atmosphere on the south side of Dallas. Lancaster was considered a bedroom community with maybe 9,000 people and we had about 10 police officers," Flatt explained.
Morph to 48 years later and you will note that the city has grown. Settled between Interstate 20, Interstate 35 and Intrastate 45, Lancaster is prime real estate. The city grew quickly from a population of 15,000 to over 38,000.
"That was a major impact for a city this size," he said.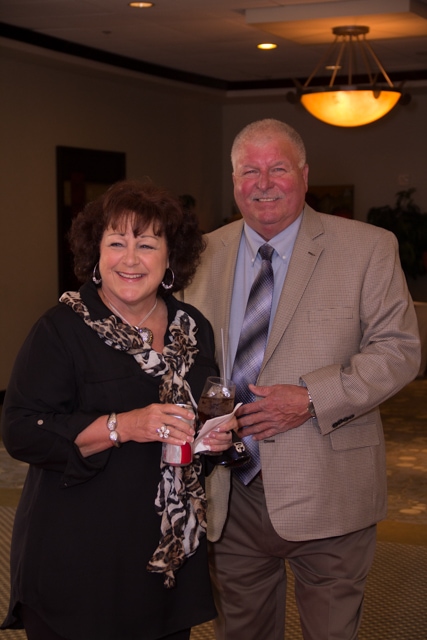 "A Man Of The People"
Paradoxically, it wasn't the cases he solved or the crimes he thwarted that delighted him most. Flatt found joy in just being a viable part of the community.
"I have made so many contacts throughout the years being home grown in Lancaster. So when they have an issue that they need a professional opinion on, they know they can call me directly. Being in a position where I can do that is really satisfying, knowing that I am here to help these people that I have known for many years."
Even when hearing that he was chosen among his peers, Flatt touted the opportunity to serve as paramount. Perhaps that is why the readers chose him for the Focus Daily News Readers Choice Award. Flatt said, "I am honored that I was chosen for this award. But to me being in a position to help my officers, community and friends when they need me is the award that I am proud of."
Memorial Arrangements
Family members cherishing his memories include his sisters Shirley Mitchell and Peggy Collins, daughter Melissa Lestina and grandchildren Justin and Macee Lestina.
Visitation will be held on Tuesday, January 3, 2017 5:00 p.m. – 8:00 p.m. at First Baptist Church, located at 305 East Third Street, Lancaster Texas 75146. Funeral services will also be held at First Baptist Church on Wednesday, January 4, 2017 beginning at 11:00 a.m.
Larry was preceded in death by parents; son Larry Todd Flatt; brother Johnny Paul Flatt; and "Bucky" his canine companion.
In lieu of flowers, family would prefer memorial donations to the American Cancer Association or the Charity of your choice.