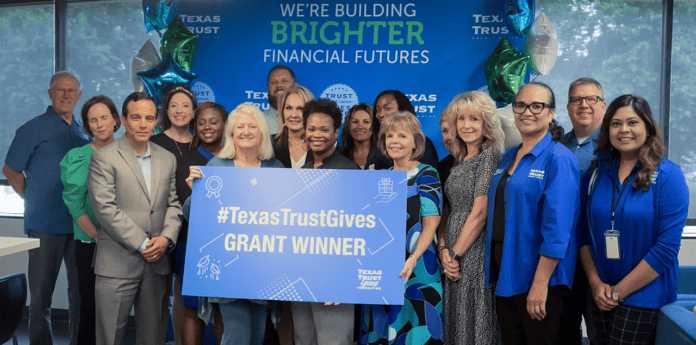 The Cedar Hill Independent School District was one of seven North Texas districts to receive a grant from the Texas Trust Gives Foundation this year. Texas Trust Gives presented a total of $75,000 to the districts.
CHISD received a grant for approximately $10,000. It will fund materials for a new financial education curriculum for CHISD scholars in Kindergarten through Eighth Grade.
"The grants we receive from the Texas Trust Gives Foundation are instrumental in enhancing the learning experience we are able to offer our scholars," said Alicia Davis, Director of Family and Community Engagement (FACE) for Cedar Hill ISD. "This year's grant will be used as part of our 'Skills to Pay the Bills' event, which helps our eighth grade scholars learn about career paths and technical education so they can begin to plan for their high school courses."
Texas Trust Gives Foundation Executive Director Washima Huq was honored to present the grants to CHISD and the other participating districts.
"Grants are made possible through the generous funding from Texas Trust Credit Union," Huq said. "We are proud to be able to help the schools with extra funding that allows them to do more for students both in and outside the classroom."