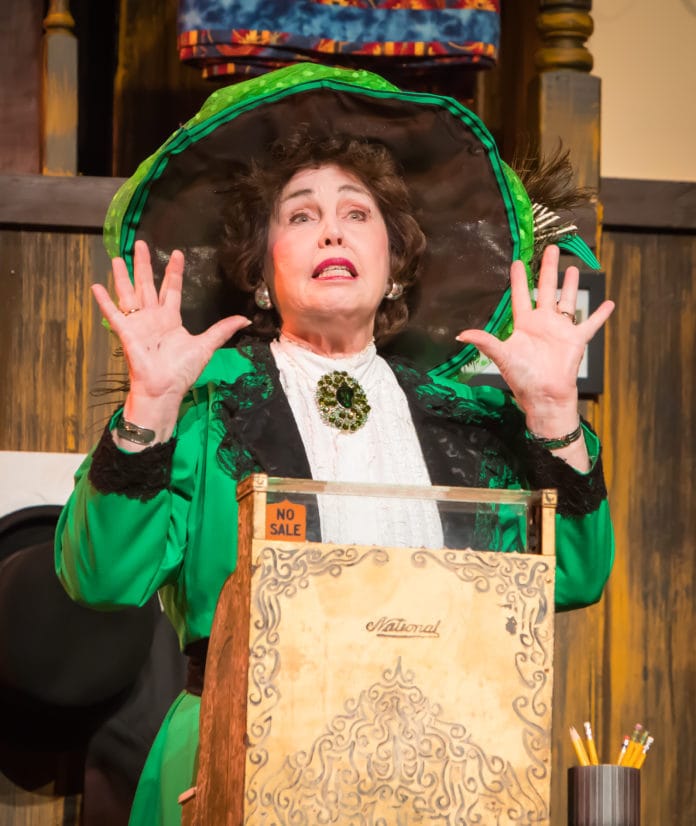 Garland Civic Theatre celebrates its 50th year with a presentation of the world's longest-running musical, The Fantasticks, at the Granville Arts Center. This classic musical runs Fridays through Sundays now through April 29.
The dynamic Patty Granville, well known for her singing/dancing/acting roles in such musicals as "Hello, Dolly," "Mame," and "Cats" for Garland Summer Musicals and Garland Civic Theatre, (and also the namesake of Granville Arts Center), takes on the role of director for this production.
The Fantasticks, with memorable music by Harvey Schmidt and lyrics by Tom Jones, with such unforgettable songs as "Try to Remember," first wowed audiences when it opened in 1960. A delightful romantic musical about a boy, a girl, and their two fathers who try to keep them apart. The Fantasticks offers breathtaking poetry and subtle theatrical sophistication that transcends cultural barriers. The result is a timeless fable of love that manages to be nostalgic and universal at the same time. The boy and the girl fall in love, grow apart, and finally find their way back to each other after realizing the truth, "without a hurt, the heart is hollow."
Garland Civic Theatre's cast includes Juan Perez as El Gallo; Morgan Maxey as Luisa; Joel Jenkins as Matt; David Tinney as Bellomy; David Noel as Huckabee; Jon Morehouse as The Old Actor; Evan Figg as Mortimer; and Caren Sharpe-Herbst as The Mute.
The creative team includes Music Director Kevin Sutton and Stage Manager/Props Director Karla Pajot. Set Design by Hank Baldree; Lighting Design by Theresa Clapper and Costume Design by David Tinney.
Performances are in the small theatre at the Granville Arts Center, 300 North Fifth Street in downtown Garland. Performances will be Fridays through Sundays through April 29. Friday and Saturday performances are at 8 p.m. Sunday shows are at 2:30 p.m. Tickets are priced at $17, available by visiting GarlandArtsBoxOffice.com, calling 972-205-2790 or stopping by the Granville Arts Center Box Office two hours before each performance.
Garland Summer Musicals recently held auditions for their exciting summer season. "My Fair Lady" will be presented June 15-24 and "Kiss Me Kate" will be presented July 20-29 at the Granville Arts Center.
Featured photo of Patty Granville as Dolly Levy in "Hello, Dolly" courtesy of Garland Summer Musicals.