If you've been longing for a getaway to a Caribbean Island but can't actually get away, try visiting The Island Spot. This Oak Cliff restaurant offers a festive, nearby stand-in for being on island time, with authentic Jamaican food, décor, and music. Their well-stocked bar features a wide variety of spirits, especially rum. Their mixologist stays busy mixing up special cocktails, with or without a tiny umbrella.
The Island Spot is celebrated for its authentic Jamaican cuisine and vibrant atmosphere. The family-owned business first opened at 309 West Jefferson Blvd. in Oak Cliff, and the concept has spread to Carrollton, with another Island Spot opening soon in Farmers Branch.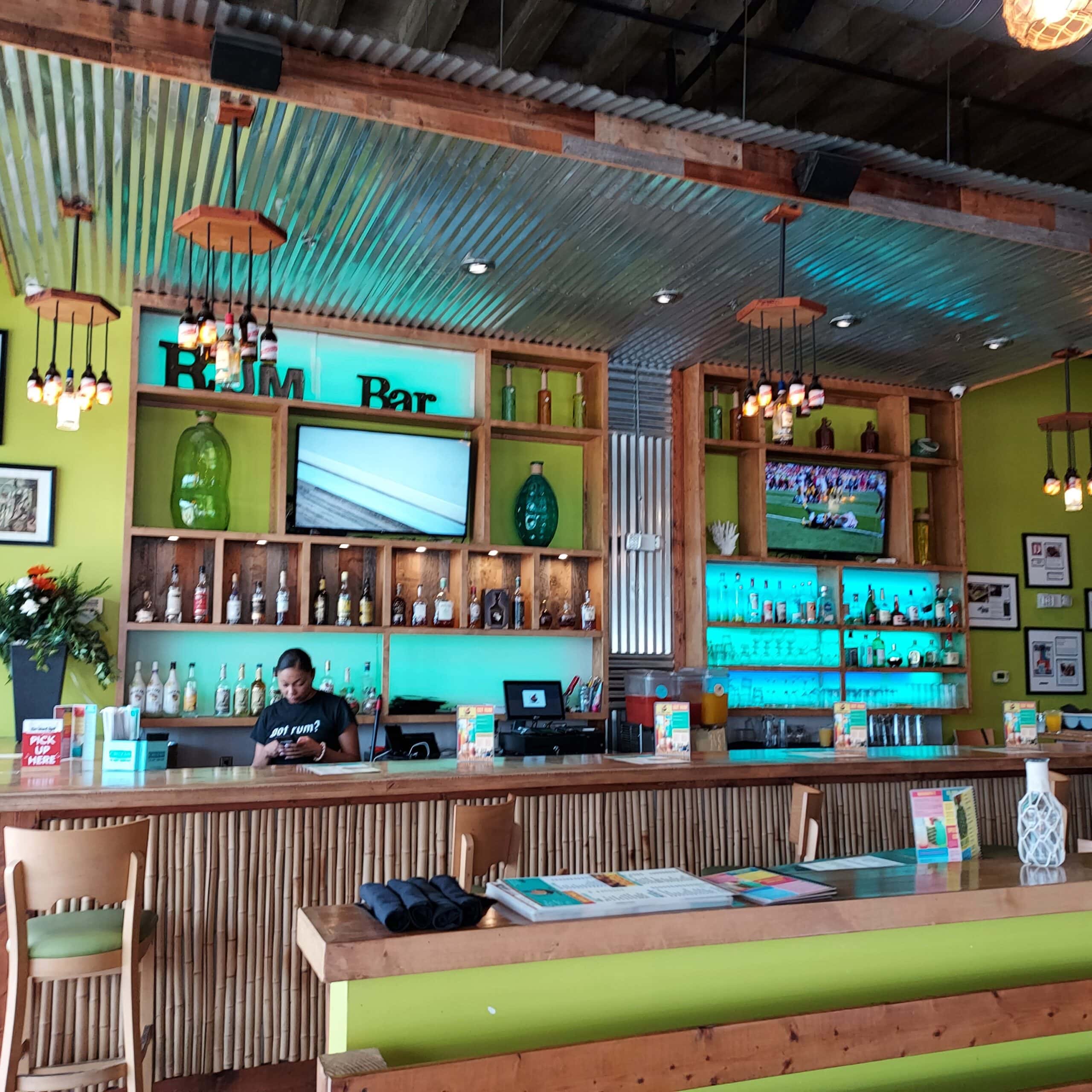 The island concept was brought to North Texas by the Thomas family, natives of Spanish Town, Jamaica. Owner Richard Thomas is the son of Head Chef "Mama Joyce," who brought her favorite recipes with her from Jamaica.
The Island Spot
From the Island Spot Website: "When Mama Joyce made Sunday dinners the whole family gathered to savor her delicious food. She made fresh fruit juice from the in season fruits from the family trees and nearby farmer's market. From mango to passion fruit, to soursop, Mama Joyce could whip up a delicious concoction that complemented every meal to perfection."
"The Island Spot was created with Mama Joyce's recipes as the staple for all its dishes. These dishes provide a window into our lives growing up in Spanish Town, Jamaica and dining in the Caribbean. The Island Spot is a place where family and friends can come together to share fun and wonderful memories around the dinner table."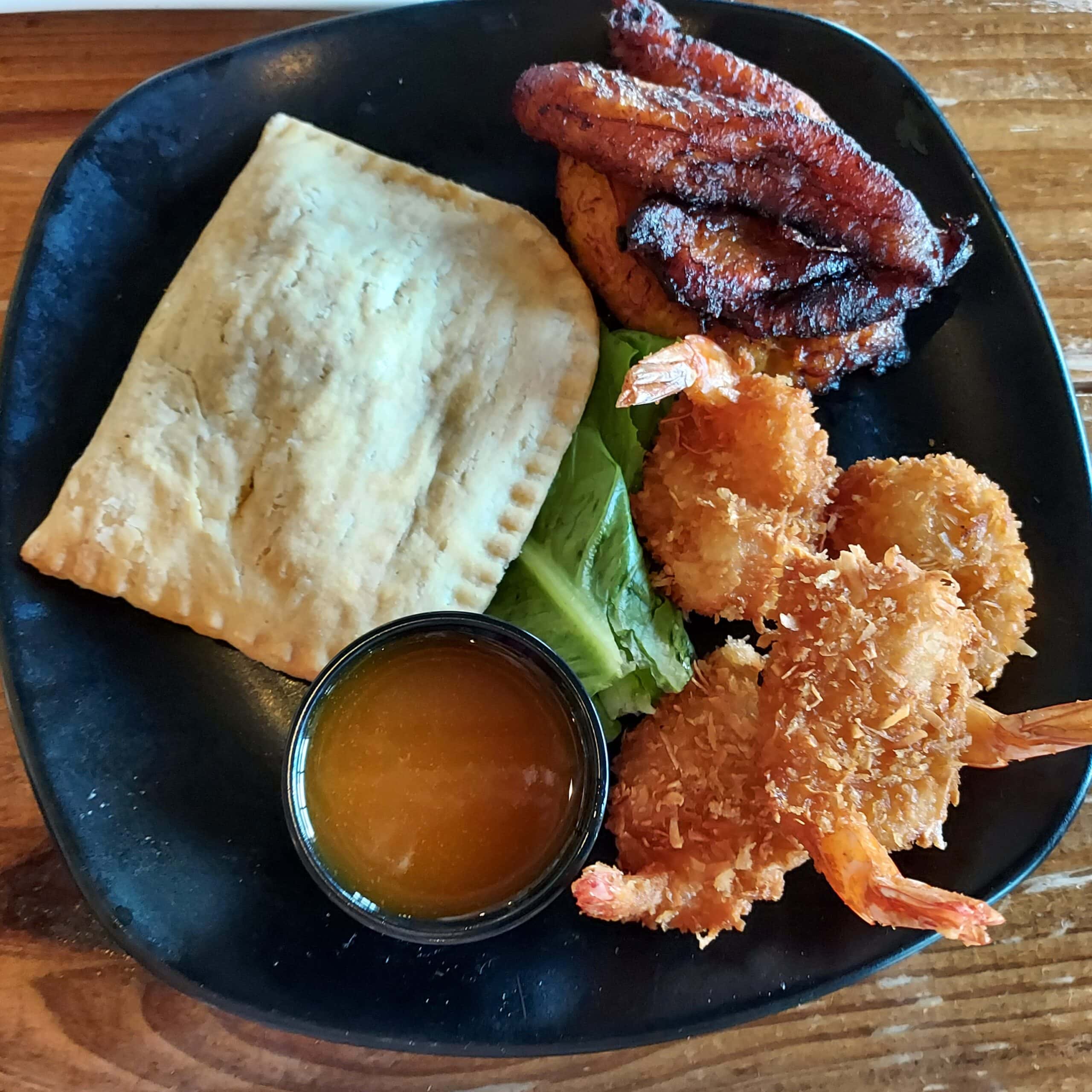 Thomas wrote, "I am proud to be Jamaican because of our motto: 'Out of Many, One People.' In this day and age when the world seems to be more divided than ever, let us think back to our motto and remember that we are all more alike than we think. Jamaica has a small population of around 2.5 million people — but the food, culture, and island is undeniably known across the world. We are small but we pack a big punch, and that makes me proud."
Sunday Brunch at Island Spot
We enjoyed a late brunch at The Island Spot in Oak Cliff one Sunday, where we were greeted by a friendly server (who said she was actually from Kenya). My husband and I shared an appetizer platter with Coconut Shrimp (jumbo shrimp in coconut batter, served with special sweet and spicy sauce); a fried meat pie with minced chicken; and sweet golden-fried Plantains.
My husband ordered Mama Joyce's fried chicken and waffles, while I tried the Chicken Curry with rice. All the food was delicious, but I was surprised to find that Jamaican curry isn't as spicy as Asian curries. It was very satisfying, though, and so filling that we took half of it home for another meal.
The Island Spot closest to southwestern cities is located at 309 W. Jefferson Blvd. in Oak Cliff. They are open Mon-Thurs: 11 a.m. to 9 p.m.; Fri.-Sat. from 11 a.m. to 10 p.m.; and Sunday 11 a.m. to 3 p.m. Call (972) 913-4919 or visit island-spot.com for more information.