Non-Profit Seeks To Debunk Stigmas Associated With Foster Care
DESOTO—Foster children oftentime deal with issues and experiences that many adults can't even fathom. But long after the physical wounds of child abuse heal, the emotional scars remain.
The struggle of adjusting to a new environment and stares and ignorant opinions of others add still more wounds. Without a doubt, it's an overwhelming experience to endure. From a child's point of view, foster care can rescue a child from one nightmare and place them in another.
During Foster Care Awareness Month, one DeSoto group seeks to remove the blot of shame that many Dallas County youth silently endure on a daily basis.
Incentives for Kids, Inc. presents a fun and informative indoor community event at 3 p.m. Saturday, May 13. The open house will take place at the DeSoto High School Freshman Campus Multipurpose Center, 620 South Westmoreland Road.
The event is the brainchild of DeSoto resident and Incentives for Kids CEO Kentria Arkansas. Over the past 11 years the single mom has fostered 52 children in the Best Southwest Dallas County Area, ultimately adopting 5 of them.
"Unfortunately there is a stigma for children about being in foster care and being adopted," said Arkansas. "We want this event to make them feel special. As well as show appreciation to current foster parents and to encourage other stable adults to consider foster care or adoption."
The event boasts live musical performances, food, special appearances, local radio stations and vendors. There will be something for everyone in the family.
"We are especially thankful for the support of DeSoto ISD," said Arkansas. "Without them graciously opening their doors for us, this event would have died in its infancy. The administration there has gone above and beyond the call of duty."
In the United States there are over 400,000 children and youth in foster care. According to the Texas Department of Family and Protective Services the number is at 16,000 and rising.
May is National Foster Care Month. An opportunity to acknowledge foster parents, family members, volunteers, mentors, policy makers and child welfare professionals. As well as other members of the community who help children and youth in foster care find permanent homes and connections.
Expanding the Arkansas Clan
After 15 years of working with at-risk youth, Arkansas decided that of hordes of children who impacted her life, there were five she couldn't do without. Robert, Josiah, Marcus, Andrew and Tristan all now proudly don the last name Arkansas.
Life can be hectic but also rewarding, she said. Raising four young boys of mixed heritage. Each boy comes from a different background and faces unique challenges.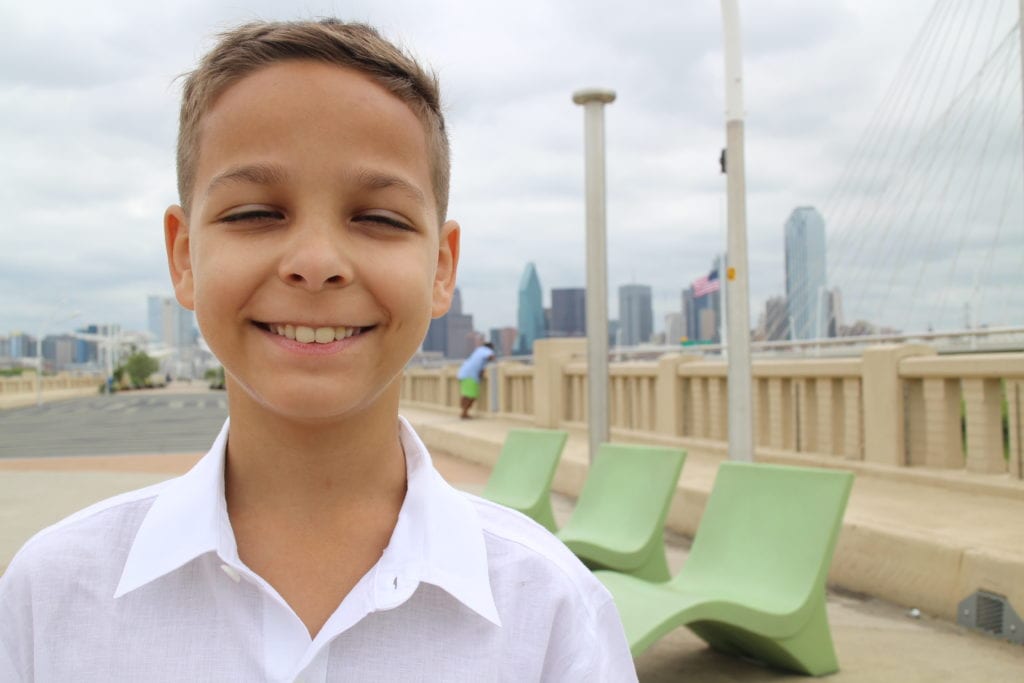 Andrew is the youngest. Born into a life of abuse. He has been in and out of the foster care system before finding a 'forever' home Arkansas. He has an energetic personality and is always ready with a question.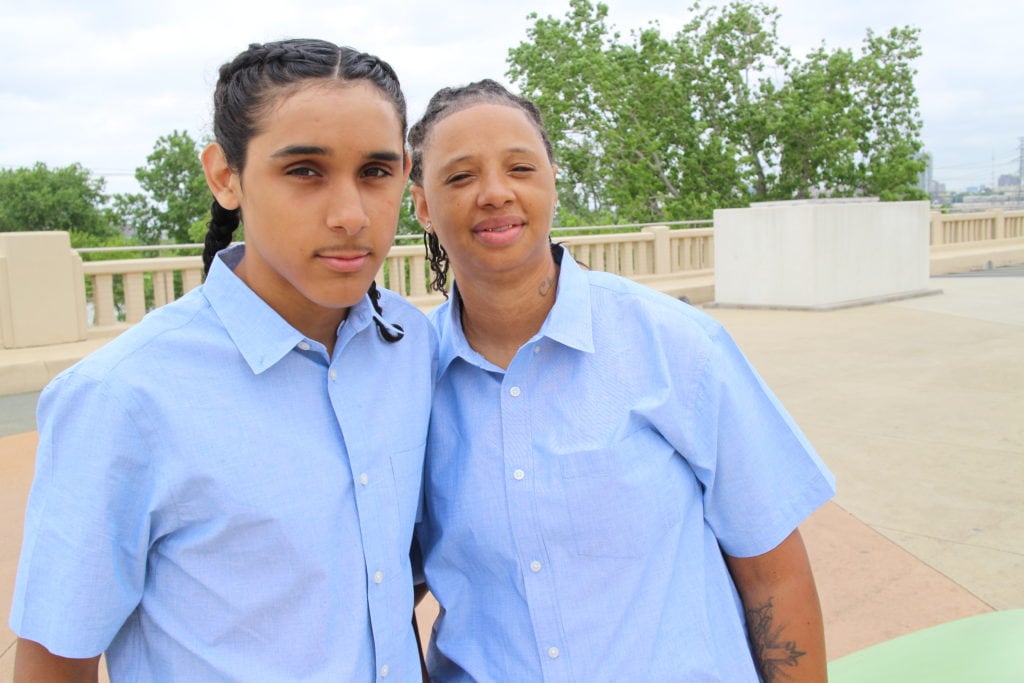 The oldest, Marcus, was born into a life surrounded by illegal activity. Until the age of 8-years-old he was exposed to drugs, guns, incarcerated male figures and pornographic materials. Since then he was placed in foster care with Arkansas. She later adopted him into the family. Now Marcus is a Junior at DeSoto High School where he is a member of the Varsity Baseball team and is working on obtaining his driver's license.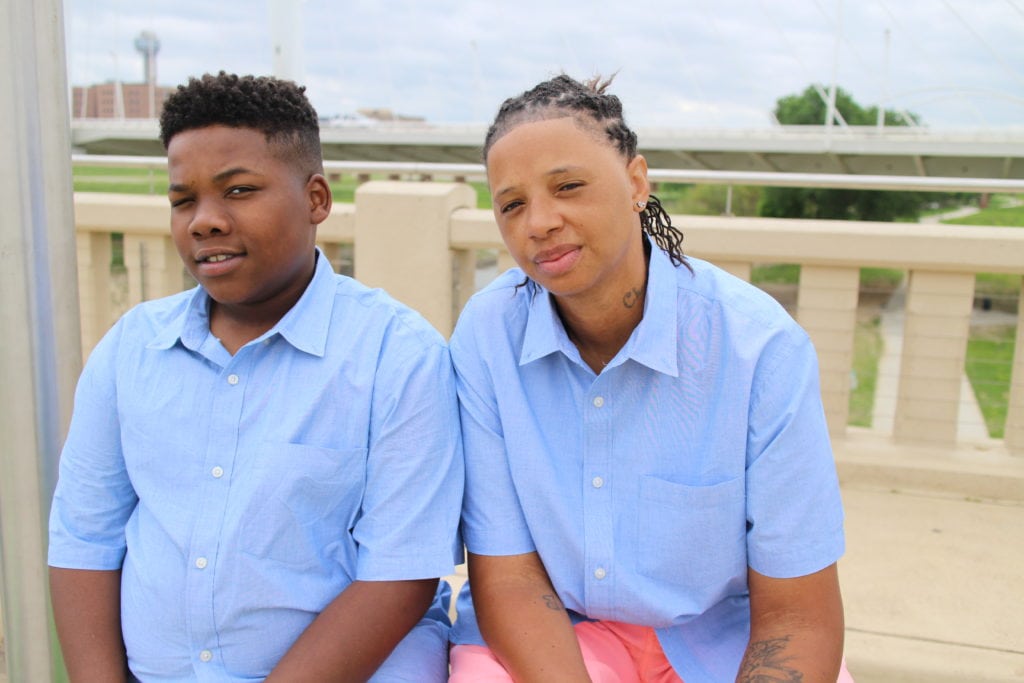 Josiah and his five siblings originally came from Kentucky. Due to circumstances, he ended up in the foster care system in Texas. After eight years in foster care with Arkansas he expressed his desire to be adopted by her. A student at DeSoto West Middle School Josiah is adjusting well. He struggled to redevelop his educational level after missing 90% of the school year in his earlier years.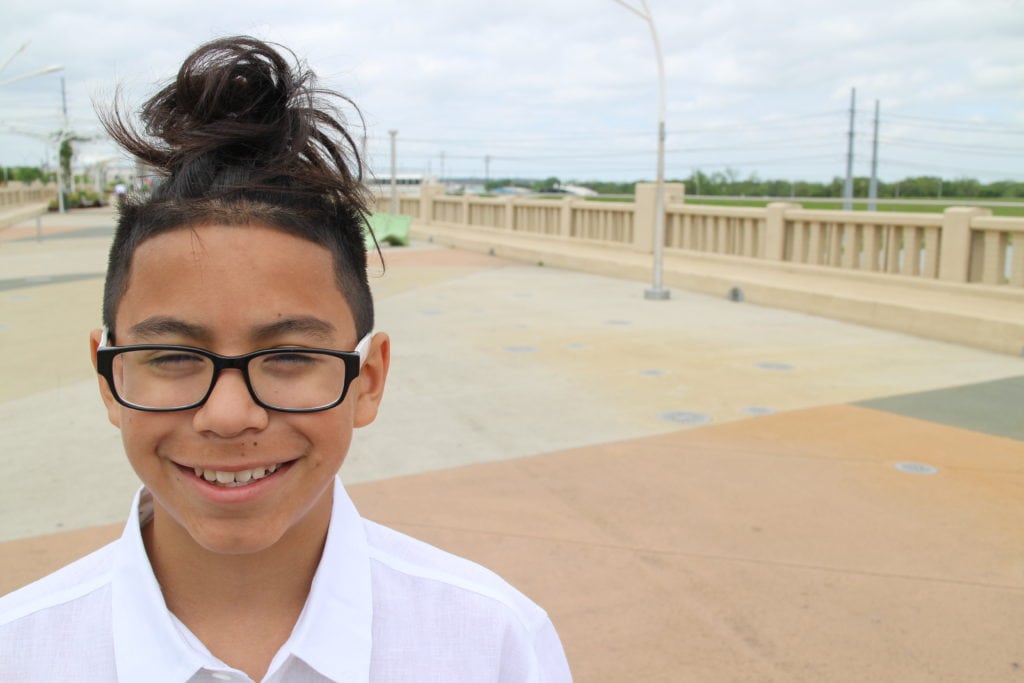 Robert has been in the system since he was three years old. He migrated through four foster homes before getting to the Arkansas home. Due to physical and drug abuse he developed uncontrollable anger issues. After extensive therapy and acclimating to the Arkansas home environment those issues have vanished. He is now an honor roll student at DeSoto West Middle School, plays football and soccer, and is a member of the Male Leadership Academy.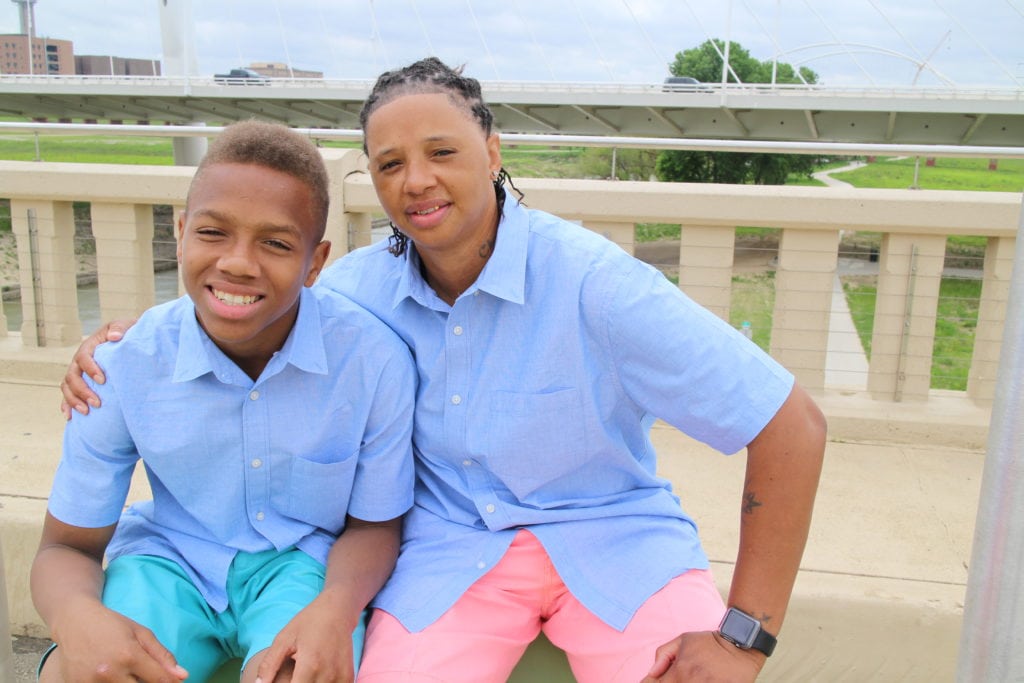 The newest addition to the group, Tristan, is a ball of energy. Originally from Abilene, he is a bit rambunctious. Despite the fact that he likes to test boundaries (like all pre-teen boys), Tristan is always very respectful and loving. The third Arkansas at DeSoto West Middle School, Tristan enjoys being a member of the football team.
Becoming A Foster Parent
Arkansas says she began foster care in her early 20's. Prior to that she had been a juvenile detention officer, drill instructor at a boot camp, and several other jobs dealing with youth.
"Most of all, since I was abandoned by my parents at an early age I felt like I could relate to these children and I opened up my home to them," she says. "Fostering and adoption give me the opportunity to give these children the love and affection that I missed from my own biological parents. My wonderful grandmother Charlene Arkansas raised me from birth and she did a tremendous job. I couldn't have asked for a better parent."
As for the benefits and drawbacks, Arkansas does say there are several "because you are dealing with other peoples' children that have been through crisis [that's a drawback], but the biggest benefit of it all is going to bed at night knowing that you are trying to help save a hurting child."
Brenda Barnes-Tucker, Program Director at Antelope Valley Child, Youth & Family Services (AVCYFS) in Lancaster, Texas says, "The duration of a foster child in care often times varies because it depends on the case; for example the plan for the child, the progress of the parents or the availability of other family members. Typically, for a child new into care, the duration might be six to 12 months. If a family member is identified subsequent to a child coming into care, the child may go to family prior to six months. However, one of the mandates of states, nationwide, parents are given a maximum of one year to comply with the courts and the State's' mandates. If these mandates are not adhered to parents can and often do lose their parental rights, at which time, the child becomes free for adoption."
The Need For Loving Homes
It is Tucker's agency, a State Child Placing Agency that recruits, trains and licenses foster and adoptive families.
"There are not enough foster, adoptive, or respite homes to help meet the needs of the many children in care," says Tucker. "Thus, children end up staying in the foster care system a lot longer than they should."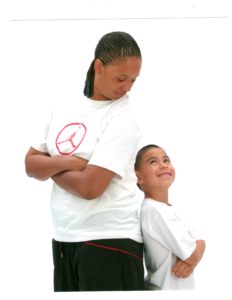 Many children come into foster care due to physical or sexual or emotional abuse, neglect, abandonment and maltreatment. Tucker says her agency serves between the ages of zero and 18 years old in these cases.
"Though we have often had children who elect to stay in the foster care system until the ages of 19 and 20," she says. "These children are in the conservatorship of the State of Texas through the Texas Department Family and Protective Services (TDFPS)."
Tucker reiterates that foster and adoptive families are always in need.
"There are many children returned to parents or family members, but, unfortunately there are just as many that never get to return to their parents. And often there are no relatives available," Tucker concludes.
More Ways To Support Incentives For Kids
Leading up to the Foster Care Awareness Rally, IFK is also hosting a Skating Party on Friday, May 5, 2017. The family-friendly event and fundraiser will take place at Redbird Skate Land located at 1206 North Duncanville Road, Duncanville, Texas.
For more information, call 214-779-5018. E-mail incentivesforkids@gmail.com or visit www.IncentivesForKids.net.
Focus Daily News Staff Writer Rita Cook contributed to this report.
Comments
comments