matchbox American Kitchen + Spirit
Perfect location, perfect concept and perfect taste! That's how matchbox American Kitchen + Spirit in Dallas Preston Hollow Village can be described. Hailing from the Washington D.C. area, folks up north are familiar with this concept and now it's time for the folks in the DFW Metroplex to get a taste.
Executive Chef Stephen Lyons offers a smattering of items on the menu that will entice anyone's taste buds from a charcuterie and cheese selection, to arancini, crab + avo, tuna tartare tacos, mini burgers, Italian sausage rigatoni and, of course, matchbox's classic and artisanal pizzas.
And when I say classic pizza, I mean prepared with a wood-fired oven, just like in Italy. Indeed, you won't go away hungry or thirsty at matchbox.
Take note of the matchbox red wine blend. This is a blend that you need to taste to believe. These guys have their own blend for a reason. There are also a number of Bourbon Crisp cocktails, Sangria, Stella Artois and Lagunitas IPA on the drink menu. I'd be remiss not to recommend the matchbox mule or the Jalapeno cucumber margarita. Even better, it's all available for lunch or dinner seven days a week.
On nice nights, the giant patio is the perfect place to have a drink and a meal. With the 8,250 square-foot dining area, there are 350 seats overall. It's an industrial-chic atmosphere and the vibe is energetic with exposed brick, wood accented interiors and high tables in the bar for serious munching. Of course, there are also tables to unwind and spend some time enjoying the menu in a more relaxed atmosphere.
The matchbox American Kitchen + Spirit inspiration is all about a food and drink that favors American classics set in the Dallas scene. As the folks at matchbox say, "A chef-crafted menu [that] offers flavors that are white tablecloth with an urban yet approachable style."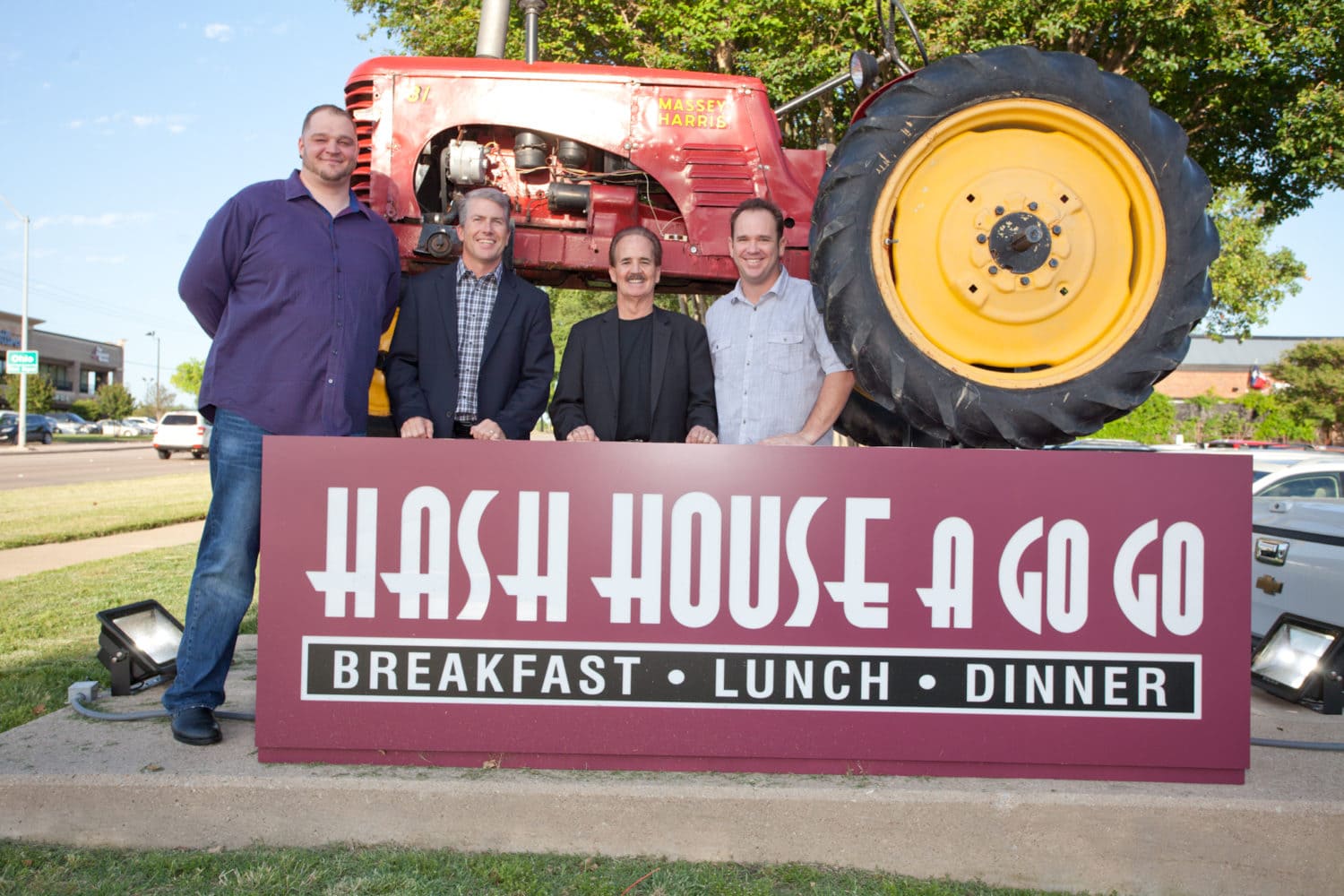 Hash House a Go Go
The name of this restaurant will pull you in, and the "twisted farm food" concept the menu touts will keep you there. It's a staple in Las Vegas and San Diego among other US cities and now, Hash House folks are also enticing the masses in the Dallas area.
Not only bold flavors, but big ones – giant plates of food are definitely for sharing, even if I was told there are some folks who actually finish their entire plate. You can go for Southern and Texas fare that is exclusive to Texas, or choose a few other menu options found around the country.
So, what do Texans like to eat? Well, the menu suggests chicken fried steak, Texas Ranchero Benedict, and fried green tomatoes. Plus, you don't want to miss the Tractor Nachos. Then head on over to the Tractor Bar. This is where you can find an entire world of drinks that are Hash House-ocentric with a nice Texas vibe.
Since the folks at Hash House are all about making Texans feel right at home in their little part of the world, they also offer waffles in the shape of Texas. Indeed, Texans will want to sink their teeth into them or the sinfully delicious banana brown sugar tractor driver combo for breakfast. For dinner, try the sage fried chicken and waffles. Too many ample selections that will delight.
The interior of Hash House a Go Go is a country style, funky vibe – what I will call a bit eclectic. Don't miss the cowhide booths and the bar area since a stop at the latter is a great place to taste something from the Bloody Mary Menu.
In order for the Hash House folks to keep it real, they tout farm fresh agriculture, live stock and old recipes with a twist as their main theme. They serve up whatever you like whenever you like. For example, brunch is served all day and all night. Sidle on up to a table on one of the screened in porches and go to town picking from the menu choices. You won't know where to begin or end this food coma extravaganza.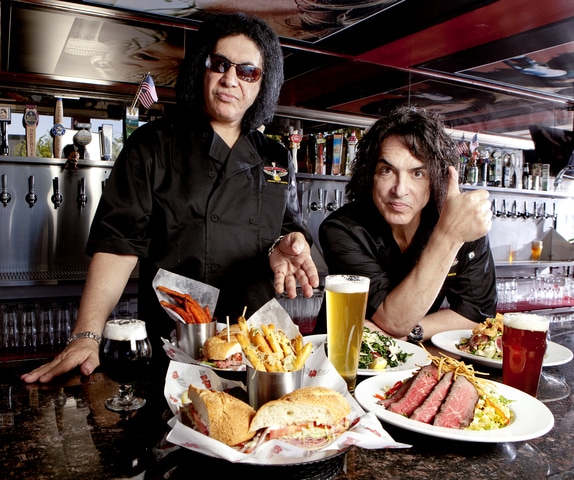 Rock & Brews
If you're too young to remember that 80s rock 'n roll band Kiss, you're in luck. Two of the four members are now making a comeback on the "rock" scene with a memorable project called Rock & Brews.
The Rock and Roll Hall of Famers Paul Stanley and Gene Simmons have opened a part sports bar and part classic rock vibe type of place. It is the first Rock & Brews to open in Texas.
The diverse menu offers everything from Hawaiian street tacos or Chile cheese fries for an opening act to pizza, fish, meat, the signature wings with a choice of sauces. There are also special handcrafted burgers with seven serving combinations. The desserts are called Encores and the "Purple Rain" drops are chocolate filled donuts. Or they have made from scratch pecan pie.
The craft beer menu has plenty of choices and the dozen-plus big screens hanging around the large dining room have music videos or sports available all day. A fire pit on the patio is a cozy extra. There are also live bands that play Thursday to Saturday each week. An open décor with high ceilings, high tables and plenty of bar stools complete the ambiance. I have to recommend that diners indulge in the signature drink made with vodka called "Smoke on the Water."